An outdoor kitchen allows people to have fun-filled, extremely entertaining feasts and BBQ parties' right there in your backyard. It is like having a mini restaurant at home, where you can cook and enjoy your time. It takes quite a planning to make an ideal outdoor kitchen at your home. If you want to make one, Dr Prem Jagyasi suggest some tips that can help you make a perfect outdoor kitchen:
Planning its Layout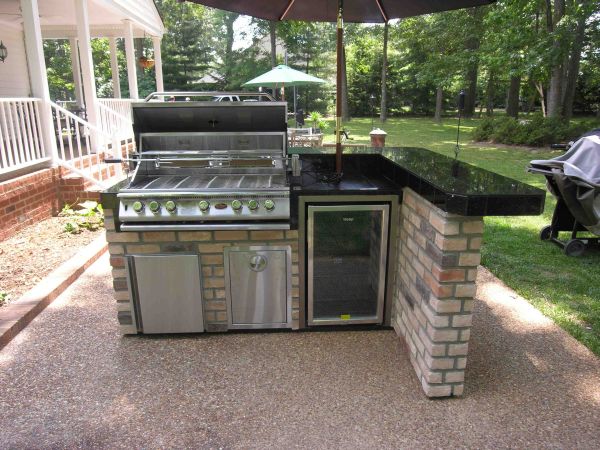 It is of paramount importance that you pre plan your outdoor kitchen's layout just as it is in an indoor kitchen. However, there is a lot of difference between an indoor and outdoor kitchen's layout, as walls, doors, windows surround an indoor kitchen, while there is no compulsion that these features surround an outdoor kitchen.
Main factors of your outdoor kitchen layout would include deciding where you want the placement of hot and cold zones, and what shape would you choose (L-shaped designs are ideal for outdoor kitchens). You would surely like a BBQ grill to be a part of your outdoor kitchen but be careful you do not place it next to the refrigerator.
There should be enough space for food prep and all, and some other points that you ought to keep in mind while designing your outdoor kitchen.
Carefully plan the flooring
While designing the flooring of your outdoor kitchen, you have to keep in mind beauty and purpose altogether. Flooring should definitely be aesthetically appealing but it should also be efficient in serving the purpose right.
It should be capable of withstanding different weather conditions and all the grease and stains that kitchen floors usually get. Anti-skid flooring would serve the purpose right. Pick material that is high in terms of safety and durability.
Consider the surroundings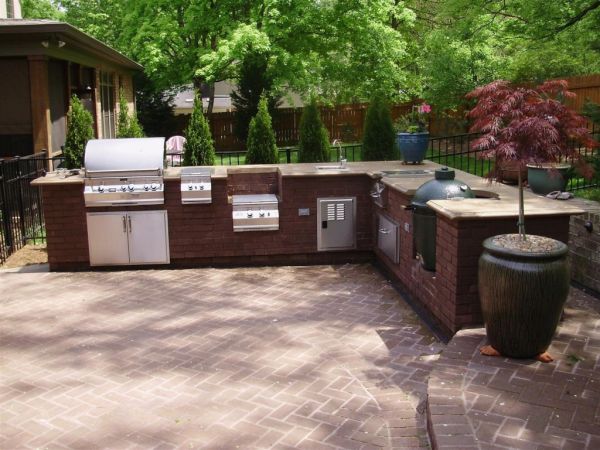 Your outdoor kitchen will be an extension of your indoor living space so it should match the overall theme and its surroundings. Whatever color or texture you choose, ensure it matches well and complements the existing style and pattern you have followed for decorating other areas of your home.
Your outdoor kitchen should be in accordance with the surrounding landscape. Suppose yours is a tropical location, so include bamboo, grass, and some other materials that suit the landscape.
Choose a perfect location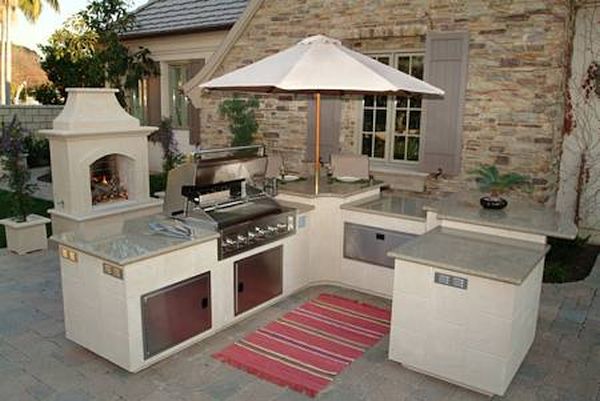 Location seems to be one of the most important factors that determine how good your outdoor kitchen is. You should look for a location where there is a favorable wind flow, as in you would not like all the smoke from BBQ or fireplace to enter your home. If there is an entry door to your indoor kitchen then try to place grill close to that entry, as it will reduce the toil of moving in and out of an indoor kitchen to the outdoor.
From the point of view of safety, consider placement of grill in relation to the traffic in your yard, as in it should not be close to an area where your children play and like. Consulting a professional would be better if you are planning to make some big changes to the location, as they cn advise you better on the choice of location and the placement of appliances.
Choose sturdy, reliable appliances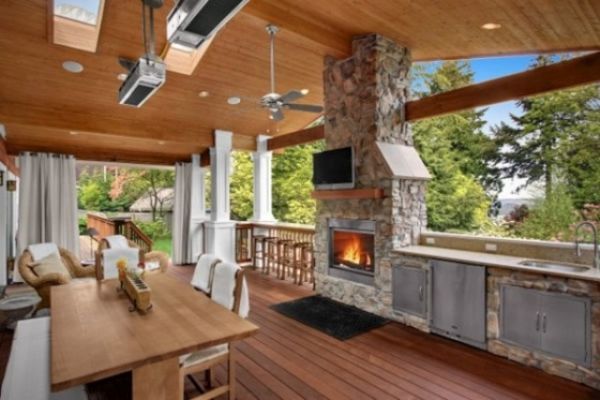 A grill, refrigerator, and a sink are the most basic appliances of an outdoor kitchen. You can invest upon many other appliances but you have to be sure of one thing that all those appliances are strong and reliable enough to withstand any weather condition. They should also be strong enough to withstand the kitchen spills that do take place.

An outdoor kitchen is the expanded living space that people use to entertain themselves and their guests. One must consider a few points and tips that help making an ideal outdoor kitchen.