The brick house décor has picked up really well in recent past owing to the unique design element it is adding to homes worldwide. Some people look at it as something foolish, as in what is the point of adding a worn out look to a room(?), while some people love interior brick wall design. They are the ones who truly understand the unique and the special interior designing ability of brick walls. Here in this article, we have brought some ideas of decorating rooms with brick walls for you.
A room-by-room guide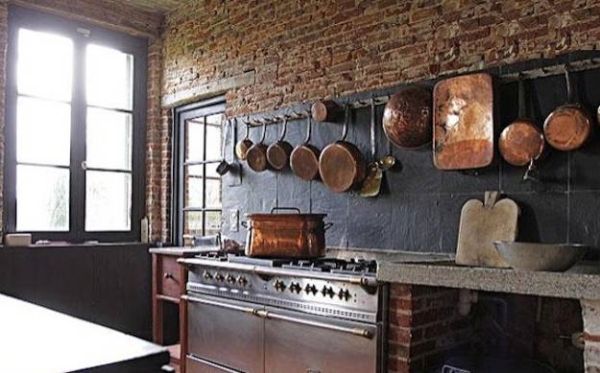 Brick wall décor looks extremely eye pleasing in a kitchen. It adds a warmth and traditional touch to your kitchen that you cannot help but love. You should look for adding certain features that match the brick wall décor of your kitchen, such as a living herb garden, big windows that allow maximum of natural light in, and big prep area. As far as the plumbing lines and fixtures are concerned, go for and exposed plumbing style that makes the entire décor appear even lovelier.
You can use wood for the flooring, cabinets, and the island surface that will add more warmth to your kitchen. If there are any textiles you are planning to use in your kitchen, shades of yellow and gold would look best. If not, you can add some accessories such as mirrors, and fancy containers to adorn your kitchen.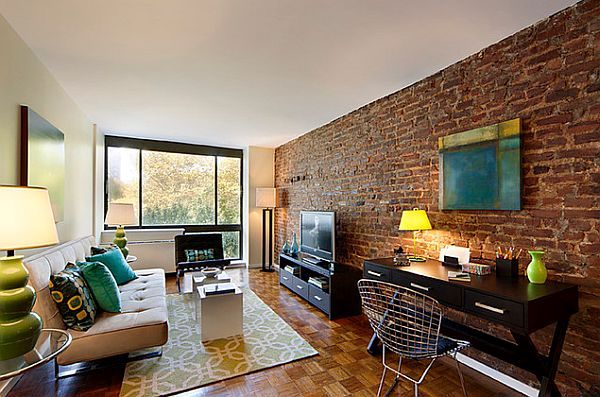 The full brick style in living rooms you can design in an urban to European chic style. Whatever style you choose must go well with the rest of the style and them of home décor you have followed in your home.
Suppose there is cream-colored brickwork in your city home, you can add dark wood flooring to enhance woodwork, adorn the sides of windows and doors with dark wood trim, and wood rafters would look good on ceiling. A love seat or a vintage chair with a darker wood accent, or an ottoman is some furniture pieces that amp up the entire brickwork setup in a room.
Coming to the red brick wall décor, it is a traditional design but looks extremely happening in an urban living room. Black leather furnishings look ultimate in a room with a red brick wall backdrop.
Gritty style wall artwork you can hang on walls with brickwork, and the unique and very beautiful wood crate-style side tables and consoles are some other interior décor elements that you can add to such a room décor. Last but surely not the least; a vintage style fireplace is one feature without which a brick wall room décor seems incomplete.
Bedrooms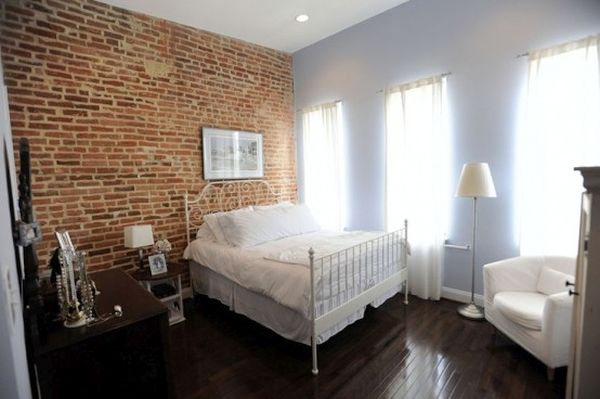 In bedrooms, you are supposed to mix the brick walls with the beddings and other furnishings well. Dark wood furnishings, cream-colored bedding with violet, red and dark brown pillows and cushions over it goes pretty well with the cream-colored brick wall décor.
You can employ a good deal of artwork to beautify your room. In case you choose the sexy red brick wall design for your room, you get an opportunity to play with colors because you can add a dash of bright lively colors, say lime green, yellow, and royal blue.
Bathrooms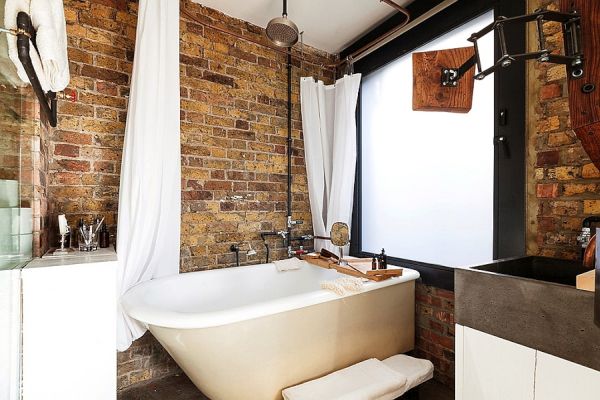 A brick wall décor is not just confined to living and bedrooms of your home but it extends to your bathroom as well. Use of wood, brick, and porcelain together in a bathroom creates a wondrous combination. You should use deep rich colors such as dark reds, oranges, and blues to beautify your bathroom and to bring out the earthy quality of brickwork.

Brickwork looks super amazing in homes, as it adds an earthy feeling and a unique texture that can make anybody fall in love with it.