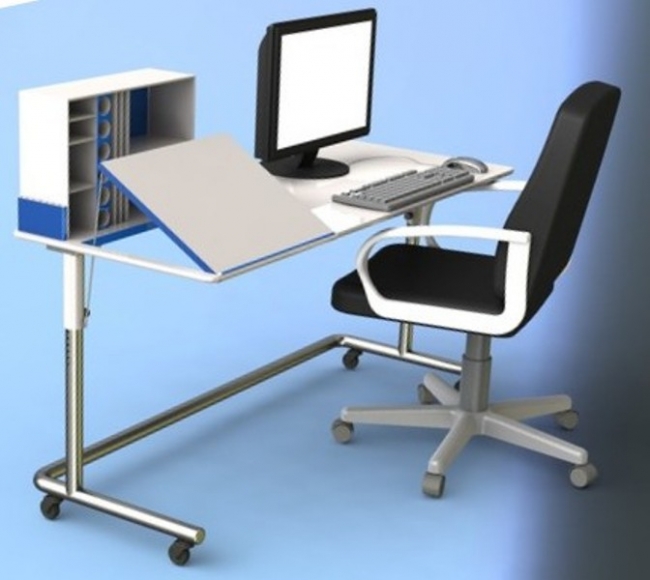 Designer: Scott Finnis (Adelaide, Australia)
To make unique and useful products for people from all fields is the main work of a designer. But, have you ever heard about a furniture, specifically designed to suit the needs of designers by a designer? Designed by Scott Finnis from Australia, this designer desk has been constructed keeping in mind the tasks and requirements of designers. It provides enough space to sketch or draw designs and concepts and to accommodate accessories and essentials like computer, pencil holders etc .
What's unique
Apart from offering enough workspace, it also provides storage compartments to store utility items and to help keep the desk organized. The height of the desk also can be adjusted as the desk sits on offset legs.
High points
This furniture is portable and adjustable too. Mechanism that is used in heavy duty window, is used for its drawing space. In this way, the drawing component can be closed and opened to offer maximum workspace. You can use the storage components to store important things like folders, papers, etc. Things like pen, rulers etc can be stored at the side. In this way, you can also keep your desk organized and clutter free.