Kitchen is the heart of a house, as it is not just the source of a healthy meal but also brings all the family members together to enjoy quality time while dining. With kitchen becoming an integral part of the home, it should look beautiful and support quick and hassle free cooking. People are getting innovative in designing their kitchen to enhance the overall décor of the home. Here we have brought some creative designs to help you to enhance the beauty of your kitchen.
Three-in-one kitchen counter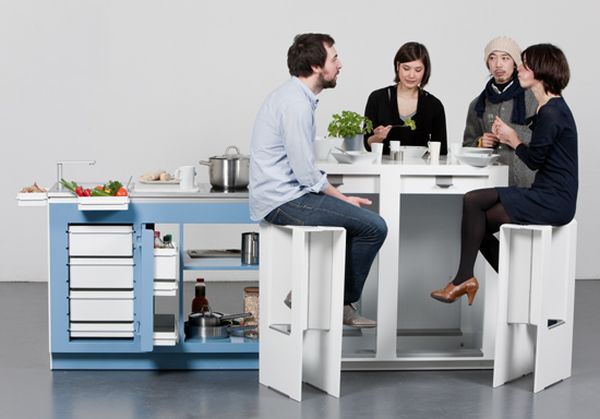 Designed by Albecht Seeger and Martin Klinke, this beautiful kitchen is available in three sizes that are small, medium, and large. You can use this counter according to your choice this can be your active kitchen, great countertop, and a serving counter. Divided into several parts, it can be joined to create a big countertop. Apart from this, you can take its different units out and can create a dining space for your guests. This is an amazing thing where you can do the preparations for food, can cook your food, can serve the meal, and can have the meal. This includes multiple mini storage and cabinets where you can keep grocery. If you want to make your kitchen look trendy, classy, yet manageable then this is a perfect thing for you.
Future Kitchen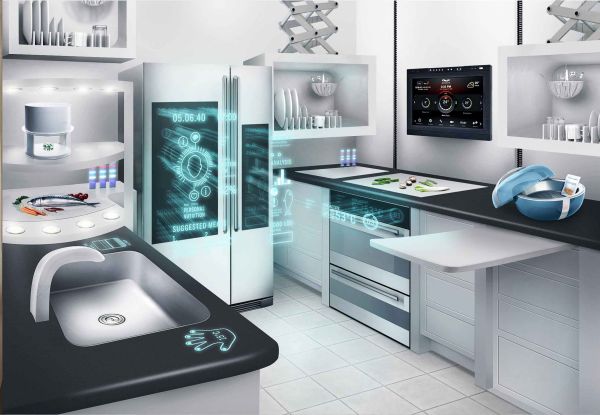 The future is unpredictable and we cannot predict what will happen next. This is same with the décor trend and style as we also cannot predict what will happen next in the future. Some brilliant engineers have given us an idea about future kitchen. This will include amazing countertop, refrigerators, cabinets, choppers, and fan.  This modern kitchen will feature amazing things like extractor fan, which has an ability to whiff out kitchen odors in a jiffy.
It will also work as a mini storage for glasses and mugs. An included appliance will reduce air pollution in the kitchen through ionization. This appliance will work as a kitchen waste disposal and recycling tool and breakdown the waste into an organic waste. This organic waste could be used to create energy to heat the house.
Invisible kitchen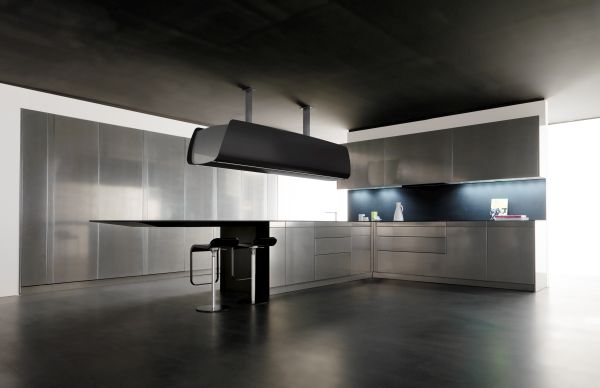 This type of kitchen goes with the trend of living spaces. This type of kitchen is a perfect choice for people who love to experience something new and different. Invisible kitchen is perfect for contemporary homes as it give a classy and a trendy look to such homes. This kitchen might seem like invisible kitchen but you can open the large doors of the cabinets to see the hidden kitchen storage. The system of this invisible kitchen system has an amazing countertop is the best part of this as the top surface measuring only a few of cm in thickness. You can understand its hidden functions after using it. All pantry and appliances are hidden within the full height storage wall.
Mobile Kitchen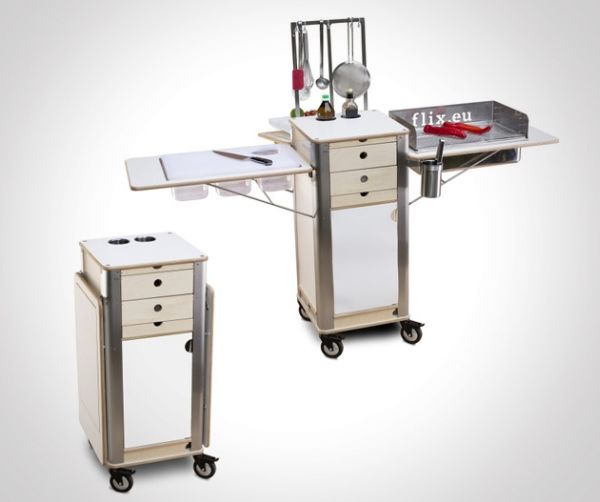 Mobile kitchen is a different concept. It is a movable kitchen and you can move it from one place to other according to your choice and requirement. You can easily assemble and disassemble its parts and can give different shape and look to the kitchen. It also comes with expandable elements so that you can expand it according to your choice. The built-in sink, cabinets, and storage make it different and easily accessible.
Rolling kitchen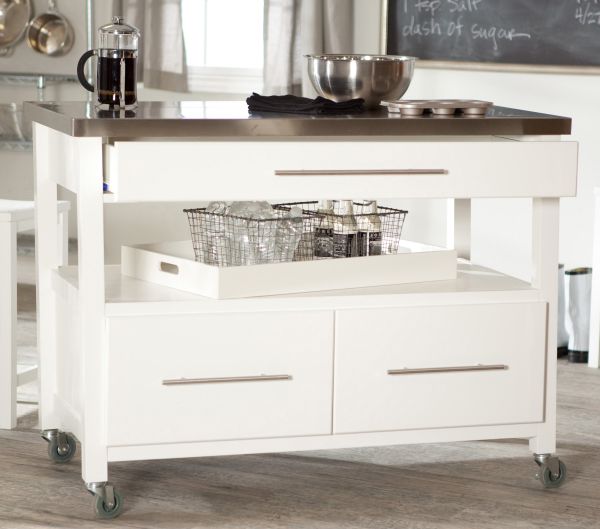 This is a kitchen or a food lab where you can prepare food. All you need to do is to open the kitchen, as it is an open system of elements that can be rolled out when you need it. Attached wheels can help you to move the kitchen from one place to other.
A stylish and kitchen can give a different look to your house. It will not only add a unique look to your home but also make your cooking an amazing experience.