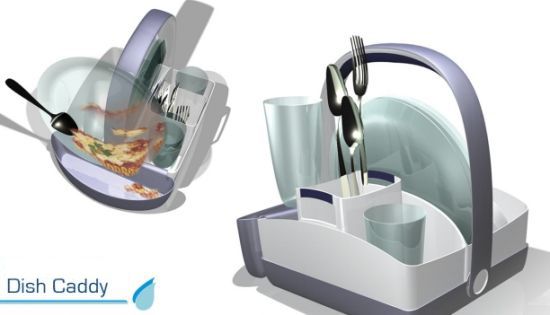 Weekend dinners with friends is relaxing. However, the chore of carrying the dishes to and fro from the kitchen to the dining table is anything but! No one likes doing it but only Sachin Mistry thought of doing something about it. So he designed the Dish Caddy!

What's different? A smart caddy that lets you carry the dishes from the dinner table to the sink and then to the dishwasher is indeed what most wished for. It can be used to bring the dishes to the dinner table and after dinner is done with, it can be reloaded again to take back to the kitchen. And yes, there is a provision for scraping the mess of the dishes into the attached receptacle in the caddy. How does this sound?
Thanks Sachin Mistry!