When you talk about recycling and reusing bottles there are so many things that you can do if only you use your creativity. Anything can be reused in the most effective and efficient manner. Reusing is the perfect way of helping the environment and saving the money at the same time. There is nothing that is termed as useless, you can make any unique looking decor if you change your way of thinking and develop the ability to think out of the box.
If you have a collection of old wine bottles, which are no longer in, use you can create the most amazing decor for your home and put these forces in to use. Here are a few inspirational ideas about what you can do with wine bottles.
A mini Garden inside the wine bottles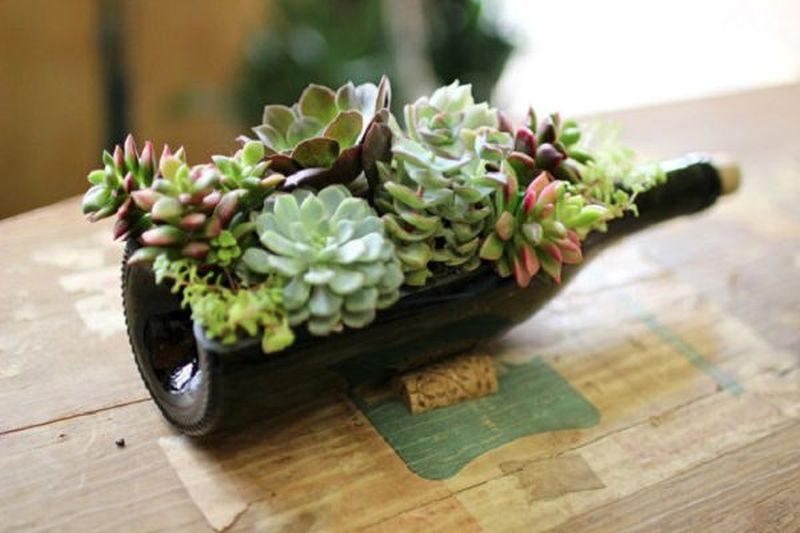 If you like to have small indoor plants then this particular idea will really help you out. For this, all you have to do is to split the body into half making it look like a little scooper from the neck downwards. After that, you can fill it with some soil, place small indoor plants inside it, and form your own mini Garden. If you want to take this to another level, you can make a collection of different kinds of Mini Gardens and lay them out in a very innovative manner so that it looks like a small indoor garden. The type of plants that you can choose are the ones that do not require too much of Sunlight and do not have a very high maintenance factor.
Your very own hanging lights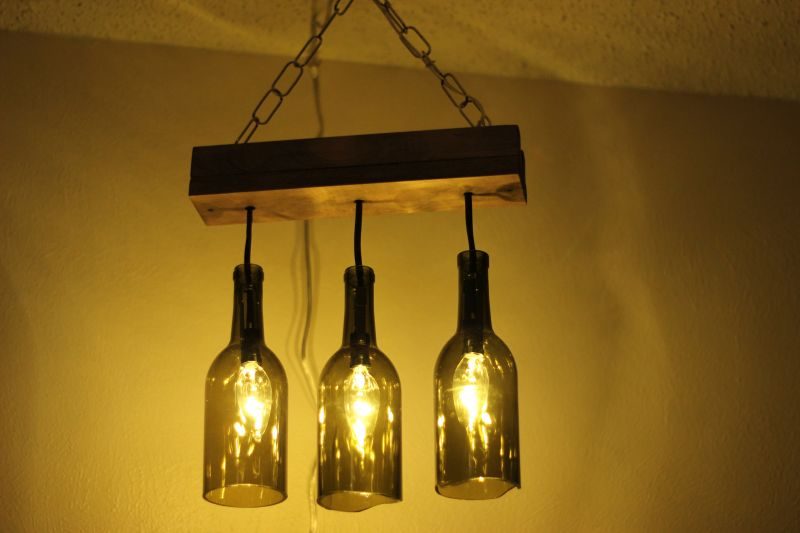 Instead of investing money outside and buying lighting fixtures, you can create your very own hanging pendant using the wine bottles that you have. For this, all you have to do is cut the bottle as per the size of the fixture that you want and attach a wire, a bulb holder and create your own lighting fixture. Along with that, you can even consider glass painting your wine bottles to give your picture a new and different look.
 Wrapping yarn to give your bottle a rustic look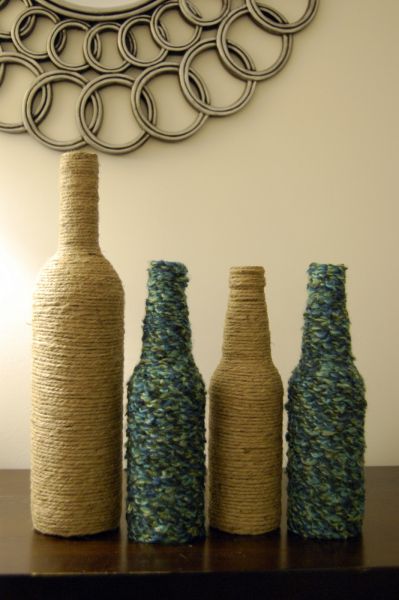 If you are a person who loves the rustic look, you can convert your old wine bottles to make it happen. It is a very simple and easy to make project, for it, all you need to do is take some yarn and run it through the entire bottle from the outside. If you want you can also create a multi colored look by painting or dying the yarn before you cover your bottle with it.
Why not have your own flower vase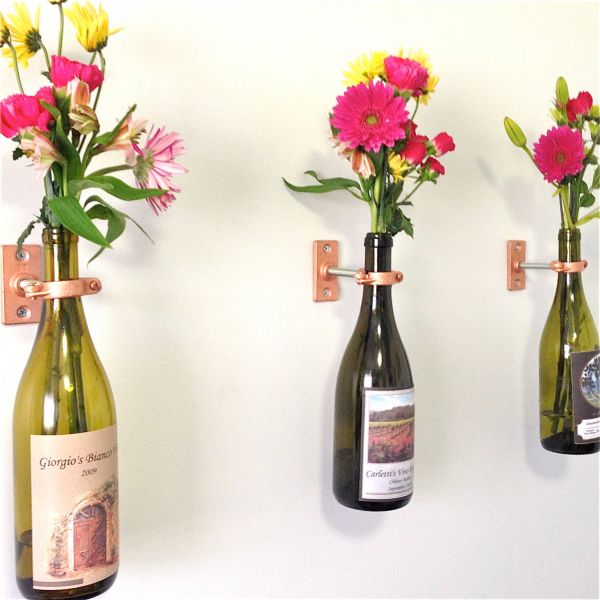 Another very simple trick would be to convert your old wine bottles into flower vases. To bring in the special touch you can paint the bottles in plain matt black and use various kinds of handicraft items for decoration purposes. If you want, you can enhance the beauty of your flower vase by creating some unique looking design by taking inspiration from tribal artwork.
Making a bird feeder from old wine bottles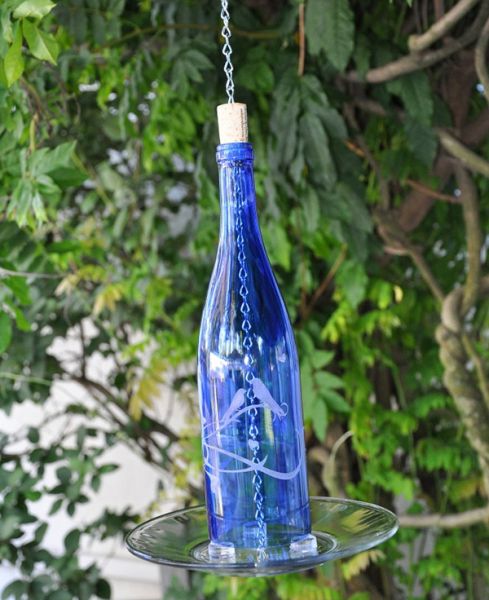 If you have the habit of feeding Birds and purchasing Bird feeders then this idea will surely help you save a lot of money. For this, you would need a stand made from wood, your old wine bottle, a plate made from steel or plastic and the bird feed.
First, make the wooden stand by taking the necessary measurements of the bottle so that you can place it upside down. After stand you can create, an L structure towards the bottom and place the plate above it. After that just fill in the bird food and place the bottle upside down so that the feed can fall on the plate.
A lamp made from your old wine bottle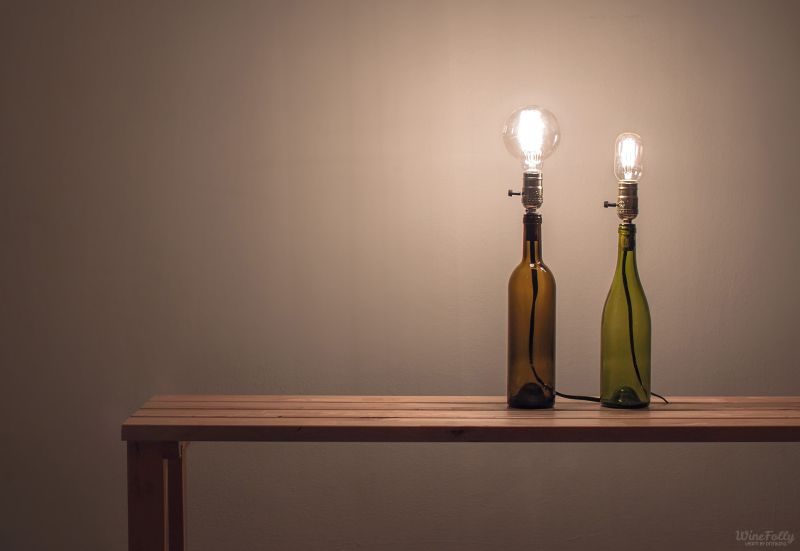 Another unique design would be to make a lamp by using various light streamers. In this, all you need to do is to fill the bottle with light streamers and there you have your very own lamp. To bring in a beautiful effect, you can also consider making a cover from plastic or glass in any shape that you want and paint it. This will be perfect during the festive seasons or if you are having a party at home and want to have LED lamps instead of regular lights.