Every aspect that goes into designing your kid's room plays a vital role in his or her development and growth. As much as it is fun to decorate your child's room with various kind of kids decor, the main factor that you should never overlook is the lighting of the room.  The right type of lighting is very important for your child. Not only it brightens the room, but it is also vital for the eyes. While choosing the lighting here are a few tips you can keep in mind so that you make the right choice.
Choose lighting fixtures based on the size of the room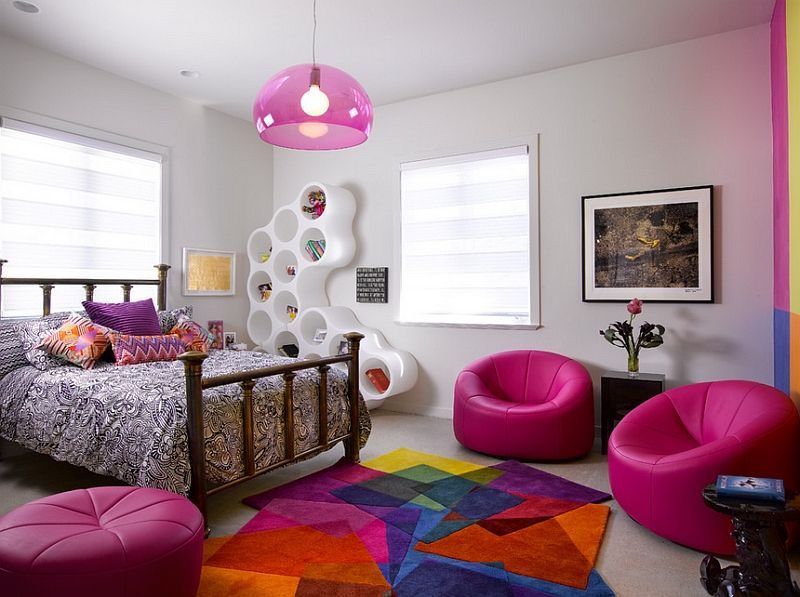 The first and most essential thing is to choose the right sized lighting fixture based on the size of the room or space. If you have a small space, then choose lighting fixtures that are more on the abstract front instead of the round or box shapes. This will help in make the room spacious since it is not loaded with bulky fixtures on the wall. Similarly, if you have a big place, you can choose a little heavier look as the space can accommodate it.
Keep a variety of lighting options
Since this is a kid's room, you need to ensure that you have the right options. While studying during the evenings or nights, your kid should have sufficient light falling on the books so that he or she does not have to strain too much. On the other hand, when they are going off to sleep, dull or dim lights is advisable. If there is an attached bathroom, then make sure that the light in it does not make the room too bright when the kids are trying to sleep. It should be just right for them to see even if they wake up in the middle of the night.
Avoid having lamps or shades in the room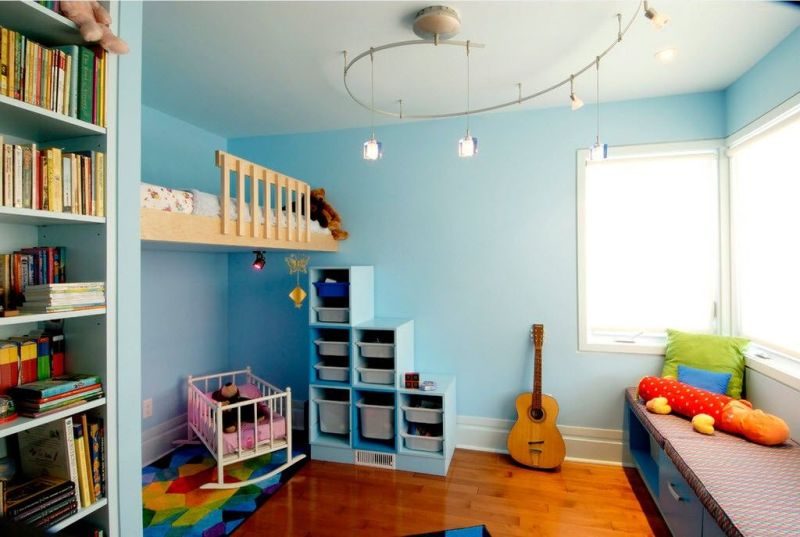 Lamps or shades are not a good idea in a kid's room. Considering that kids cannot sit still, they can often end up hurting themselves especially if they keep on running around. One of the biggest drawbacks of lamps or shades is that they require a bulb. Just in case your child drops it down, they can end up hurting themselves due to the broken glass. Wall fixtures and hanging lights are a better option since they are out of reach and do not cause any harm. If you do want to have lampshades in the room, consider the ones that you can fix on the wall.
Choose eco-friendly bulbs instead of regular ones
Eco friendly bulbs are not only designed to reduce the energy consumption, however, they also serve the purpose of giving the right amount of light.  Apart from that, these bulbs are a lot more better since they do not give out too much of brightness,  which can affect the eyes of the child, or create too much of heat which can be dangerous for your kid.
A special light for the study table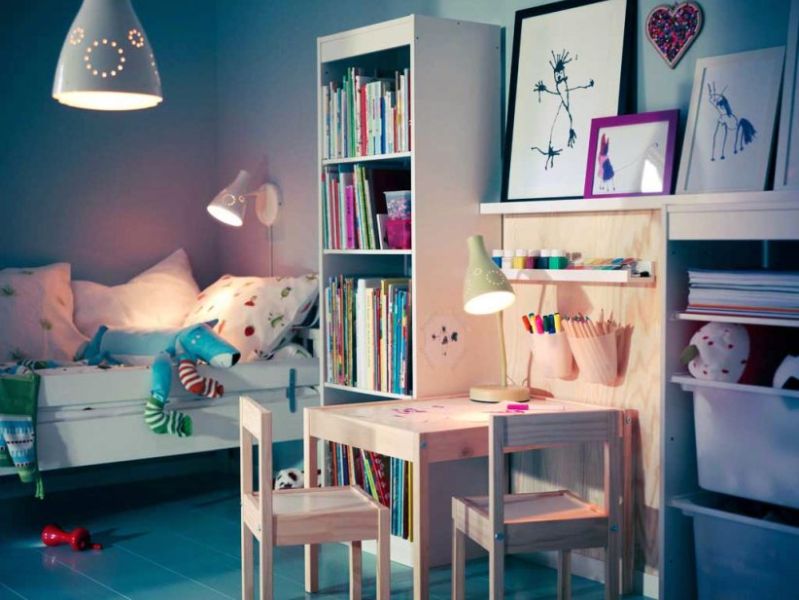 If you do plan to have a study table in your kid's room, then it is essential that you have a special light dedicated to the area where you plan to keep the table. This will provide enough light to your kids while they are studying, and reduce your bills since all the lights of the room aren't turned on.
Home automated lights is also a good way to go
Since the whole concept of smart homes is in trend today, opting for smart home lighting options is a good choice. With this option, you can customize the settings so that you do not have to worry about going and checking if the lights are off or not. Similarly, these lights can also be customized to turn on or off when the sun sets or when it is time for bed.  Another reason why this is a good choice is because such items come with apps that notify you about various things at the right time. Kids have a tendency of forgetting to switch off the light. Hence, at least with the smart lighting option you can be sure that you do not have to worry about checking on things.