So you have moved into an urbane setting and made yourself fairly comfortable and then you feel pangs of pain for Mother Nature. This is when you start to wonder where you shall find lush green in the heart of the city. This is just when you also start to notice corners, balconies and decks where you can keep your beloved plants. However, why don't you pot your plants on your own; it connects you well with nature. Here are some DIY planters that will help you accomplish the deal –
Concrete Modular Geometric Wall Planter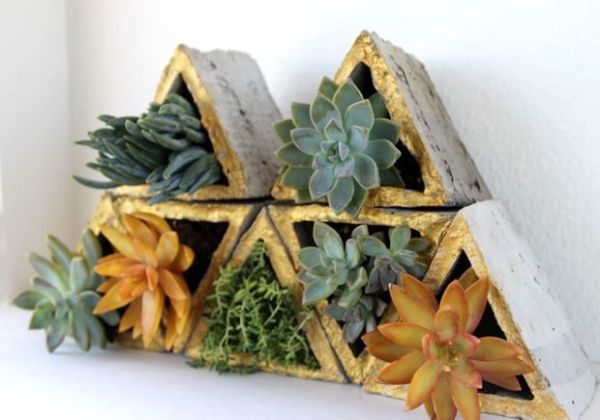 Geometry is a wonderful thing when used in design. You can work magic in geometry and create wonderful planters. Moreover, they might fit onto your walls as well. Once the plants start to blossom, it feels as wonderful as it can. So, go ahead and make your own geometrical design for a wonderful planter.  After all, each creative mind is different and who knows you might come up with something striking.
Metallic Geometric Planter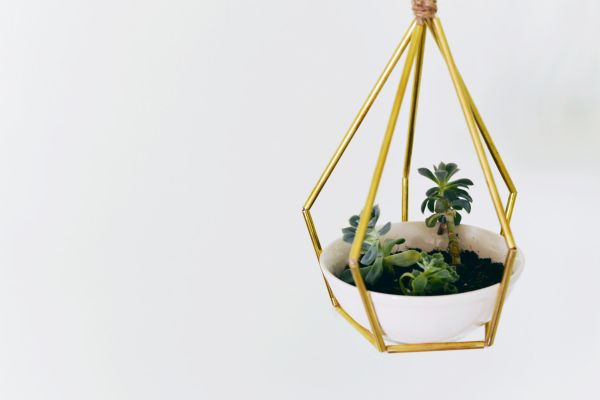 It isn't too much of a task to make a geometric planter. However, ensure that you have the right measurements of the area so that you can properly fit in the pot. Also, measure the length, the breadth and the height so you are fairly clear about the whole thing. After you are done with the basics, the rest of the procedure is cakewalk. Since you are making a geometrical planter, measurements are definitely the key task here.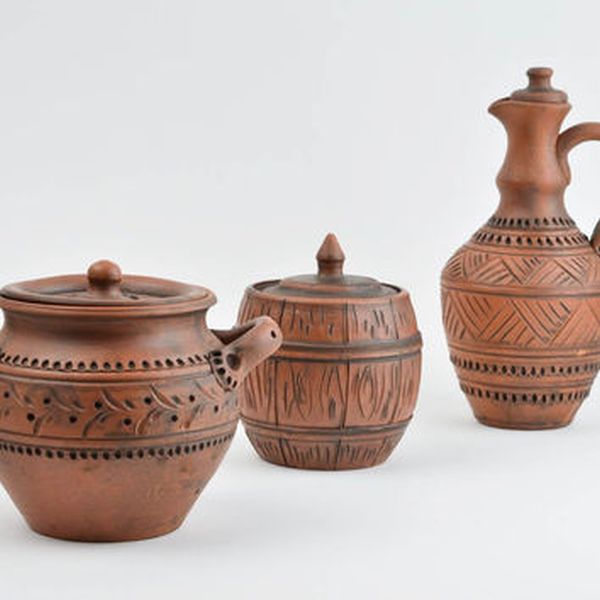 Handmade clay pots connect you with nature like nothing else. However, you need to put in a lot of hard work in order to get this right. You might want to seek help of some of your friends to get this done. If done intricately, these earthen pots look exceedingly beautiful. They are also one of the most intimate gifts you can give to a loved one. After all, plants look the prettiest in clay pots.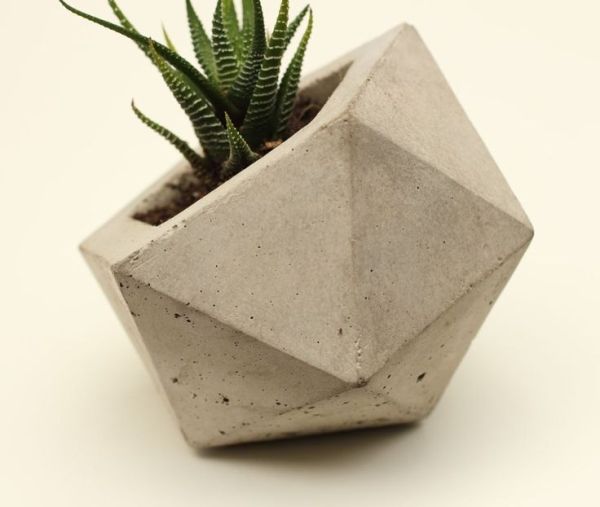 DIY is one way to minimal living and it isn't too difficult to make a planter. Moreover, it looks classy in an abstract yet systematic manner and hence, a geometric planter is definitely one of the best ones. If you are into latest trends along with abstract art, it is never too late to create a blend. Before you begin creating a planter, see to it that you have all the supplies ready before you. Cross check a couple of times and enjoy making a good planter!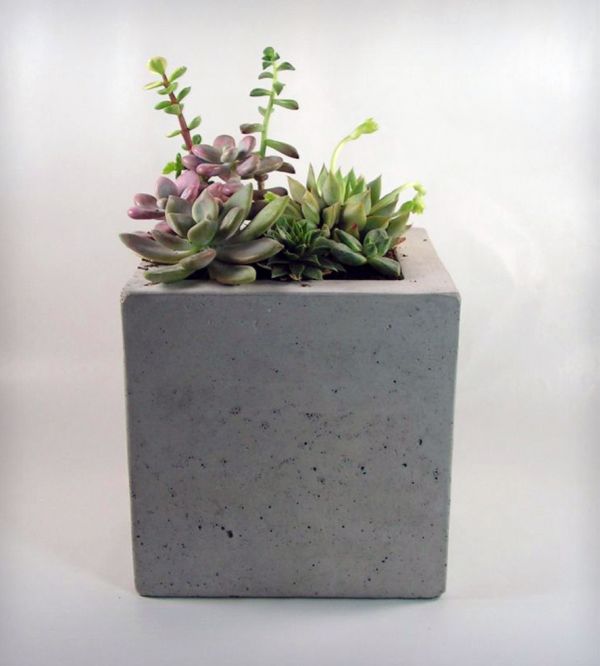 Change is inevitable but it isn't always affordable. Often you have to utilise the old to create the new. Thus, you can simply use cement to make planters and give your house a whole new feel. After all, it will be a lot of fun to make planters with cement. Get those mixes and molds out and watch the magic of your hands unfold! Ensure that you are wearing an old T-shirt while doing it though.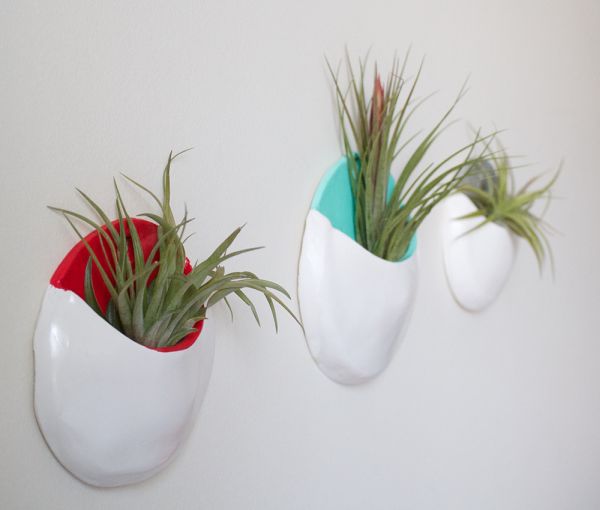 You can create tiny little plant pockets with discarded clothes, bottles, plastic bags, purses etc. around the house. However, you will have to take care of the plant depending upon the discarded material. Therefore, design your material in coordination with the plant and bring it up with a whole lot of love and care. At the end of it all, your hard work is going to pay off and you will be surprised at the lush green results.
Geometric Origami Planter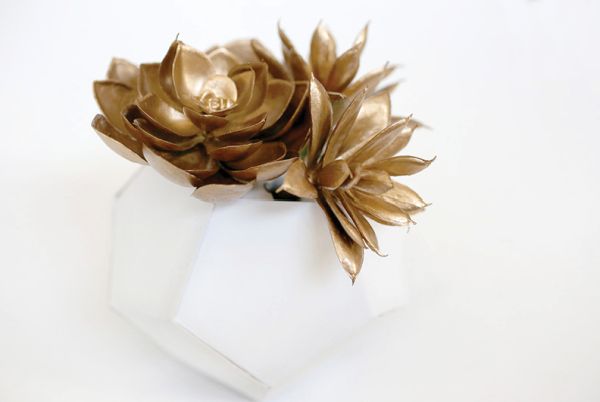 Who said origami was just for fun. There is a lot more to origami than just fun. You can use bright coloured paper to create planters through origami. As time passes by, you will see how elegant your plant looks and will feel extremely proud of the work that you put in. An origami planter gives the house an extremely elevated feeling. If you love craft, greenery and gardening, this is going to suit you well.
Colour Block Balsa Wood Planters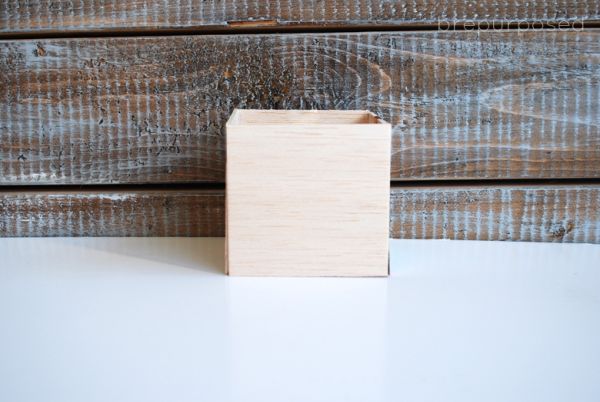 Blocks are the cutest, quaintest little things and look lovely everywhere. You can design them through readymade mixes and later watch your sapling grow into a beautiful plant.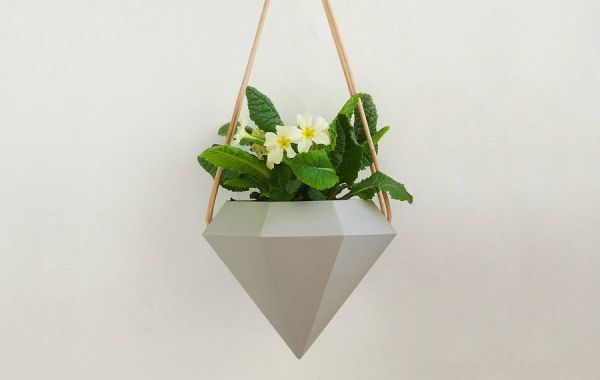 Who said you cannot go all the way in a DIY project? Design them like a diamond and watch how the beautifully make your home look a class apart.
Decorate your home with more style and a personal touch – bring in the green with DIY planters.