Designed by DKOR Interiors, the minimalistic interior of
this luxurious Miami, Florida-based residence is a testament to just how
beautiful the bare minimum can be made to look when accented with the right
pieces. The multiple level home has been given an open plan look by allowing
the ceiling of the living room to extend right up to the first level.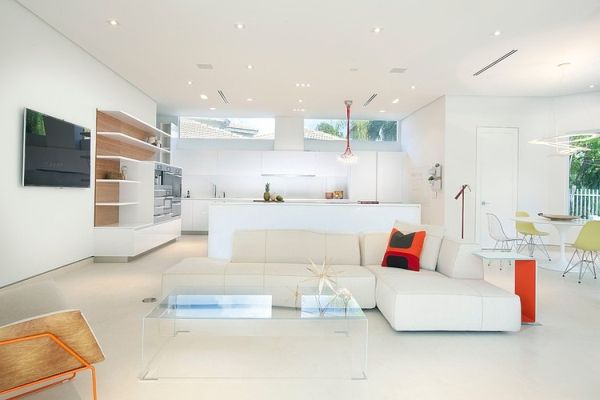 This allowed the designers to place glass windows at both the
levels which make the living room appear more spacious and majestic.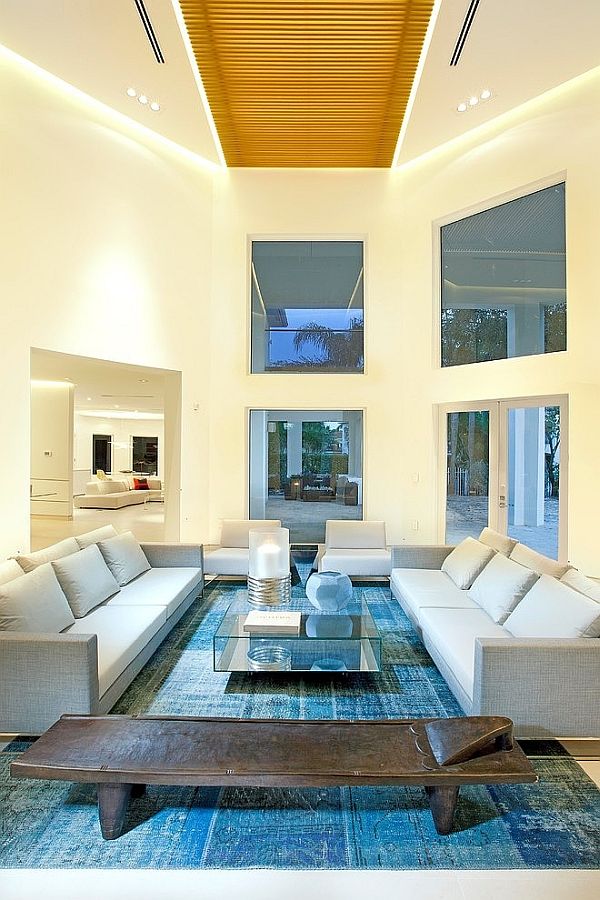 In the living
room, a touch of color has been added by the azure flooring while a wooden end
table provides a touch of natural beauty to the room.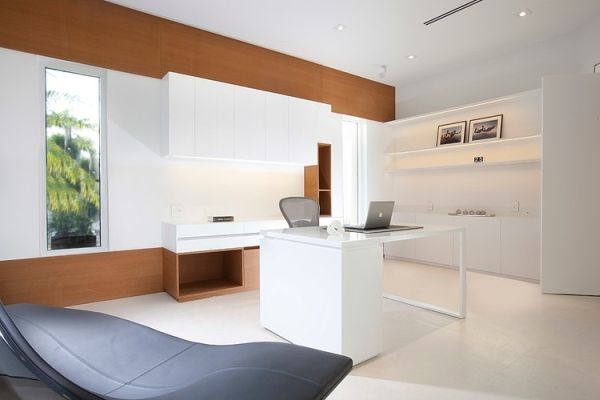 The interior is all-white which suits the climate of the
region. However, warmth has been incorporated within the home though the use of
wooden panels in the ceiling at strategic locations.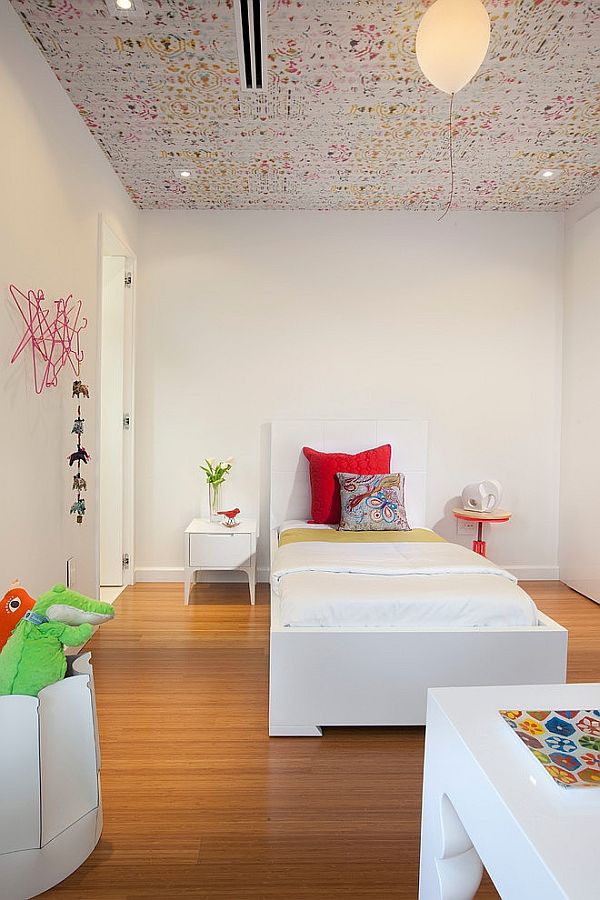 Ceilings in some rooms have been left bare while others have
been covered in a bright patterned wallpaper and all white minimalistic finish.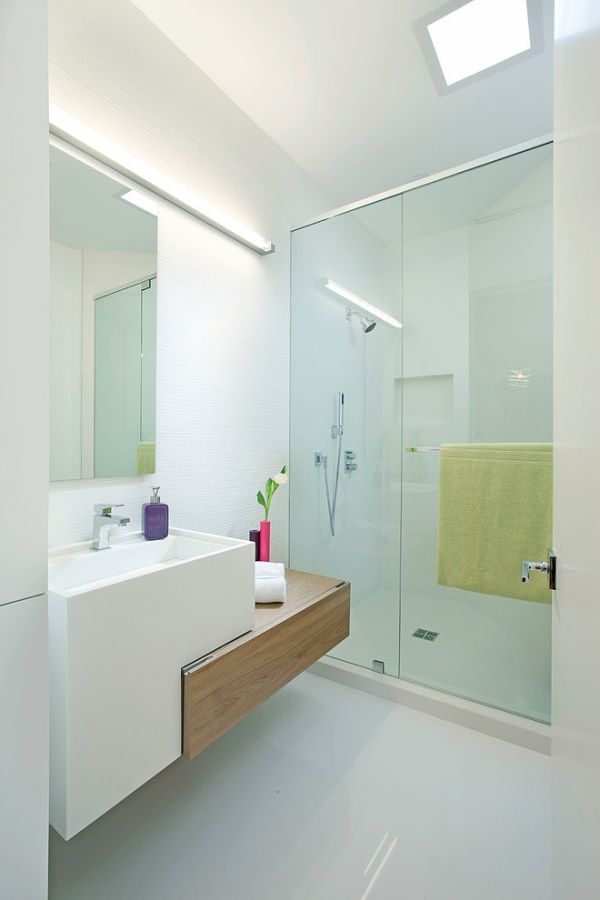 The all white bathroom too has been warmed up with the use
of wooden accents on the wall though the minimalist and angular look is
retained through the use of steep angles, glass and white finishes.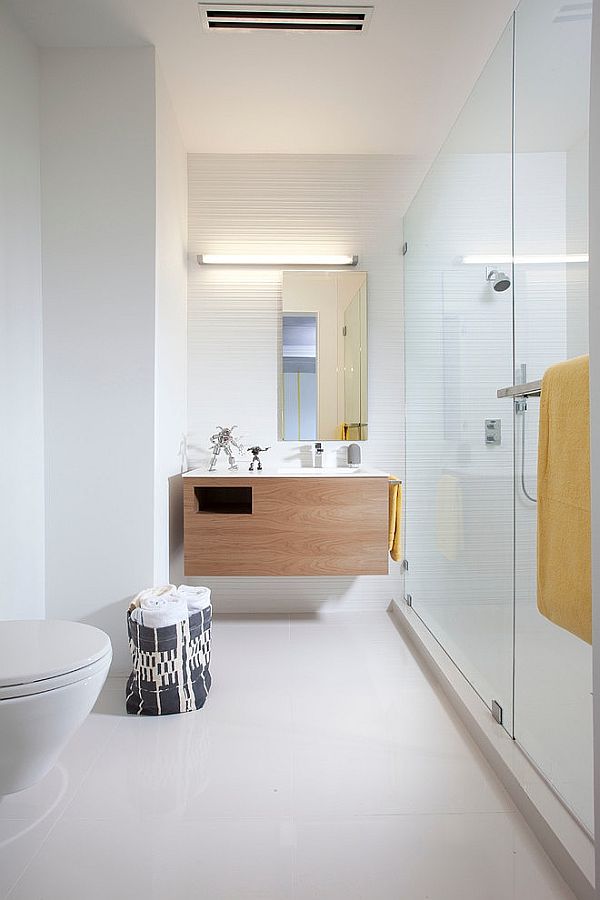 In the living room, the entertainment console is backed by
wooden panels that extend right onto the floor right below it.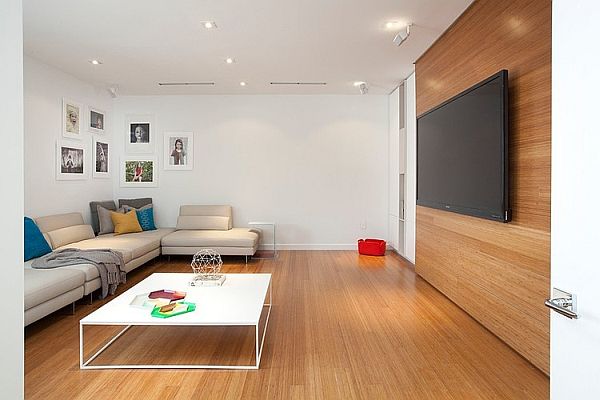 The all white dining and the all white kitchen are given
creative circular pendant lamps which add a dramatic look to the rooms without
parting with the overall minimalist scheme of the space.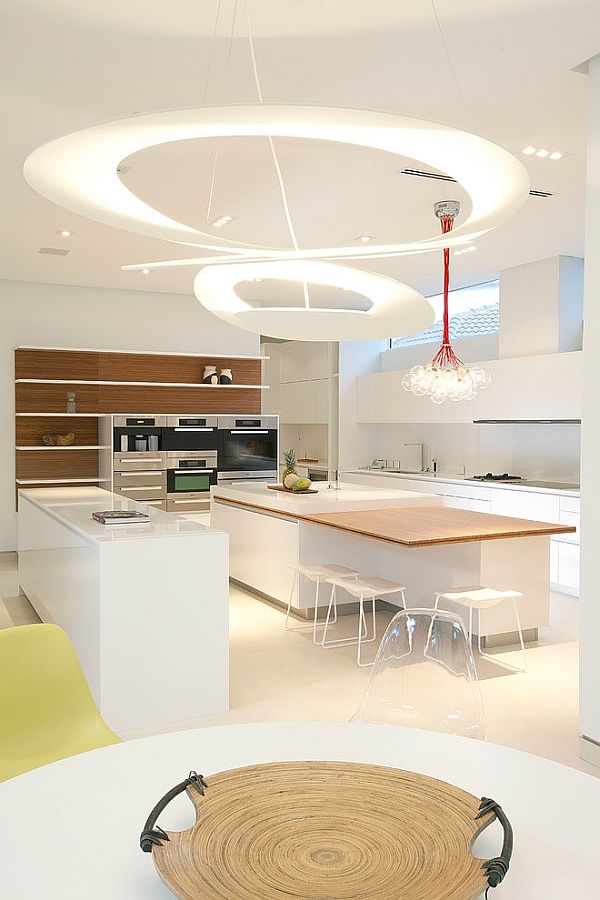 The home office has been finished with glossy orange panels
which add a bright touch to the room without breaking the minimalist theme too
much.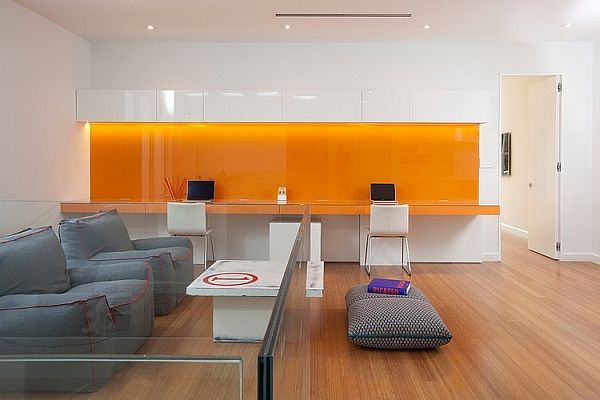 Throughout the house, hints of color have been introduced
with the use of brightly colored cushions.