Leala Dymond is a furniture designer who recently graduated
from Buckinghamshire New University. A true credit to the outstanding design
program at Bucks, Dymond has created a stunning new sofa that is as modern and
aesthetically pleasing as it is functional. Dubbed the Bungy Sofa, the creation
comes with a large bungy cord that is wrapped around the seat into a grid
pattern.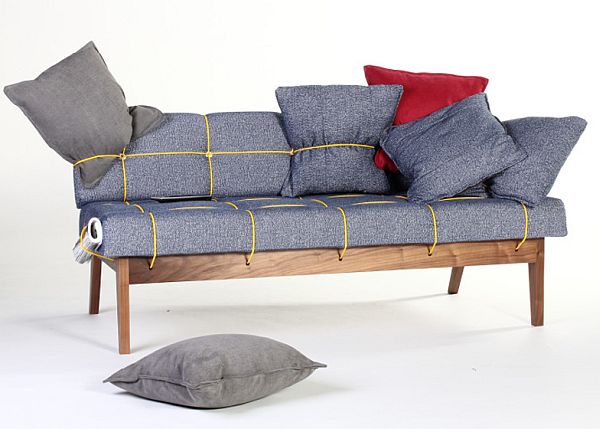 Now, generally such a sofa is considered a pleasing bit of
seating to have in one's living room but this particular creation is more of a functional
piece that is designed to make life easier for people that are always losing the
remote or misplacing their magazines in between sofa cushions.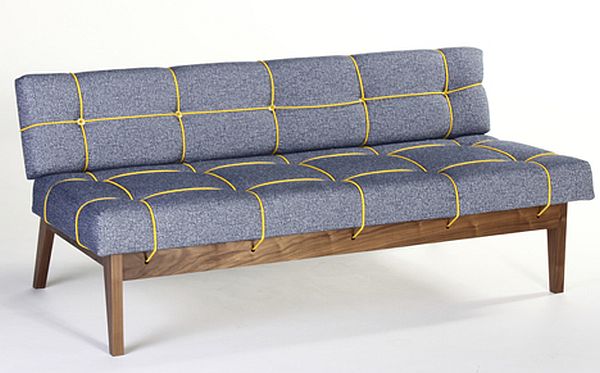 The elasticized yellow bungee cord is the only mechanism
needed to keep the cushions in place though the same cord is used to keep
important living room essentials like remote controls, magazines and even the
odd packet of cigarettes and a bottle of beverage or two neatly nested within
the sofa itself.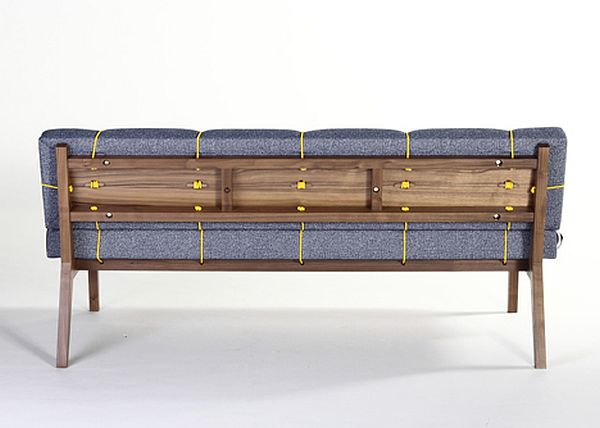 A system of pegs is used to fix the cord to the frame and it
is tied in knots around the upholstery to create the unique grid pattern. The seat is designed basically to suit every kind of user's comfort.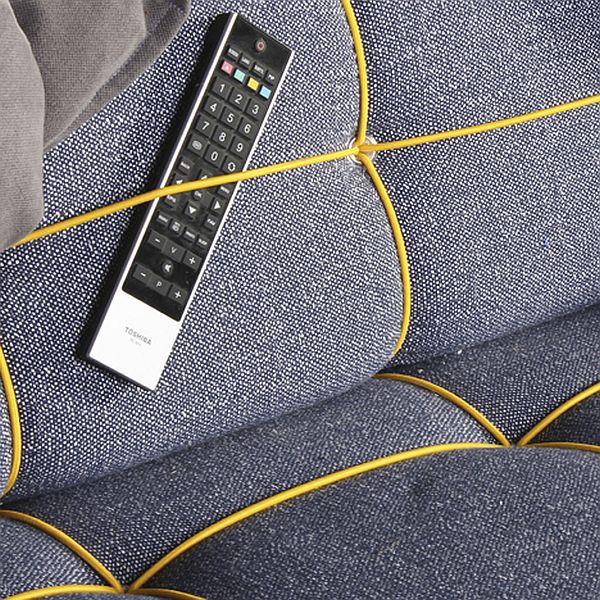 Those who keep on losing things can used it as a storage
unit and those that want their cushions positioned strategically can also fit
cushions into certain parts to optimize comfort. The seat can easily be made
from cheap materials though the current version uses walnut for the frame.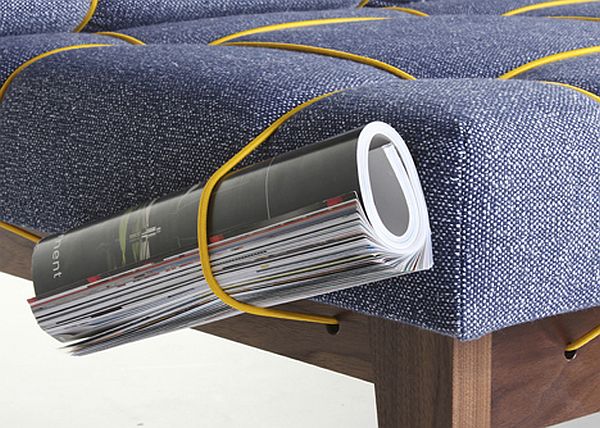 Earlier this month, the seat was awarded the Part 2 of New
Designers 2013 at the 100% Design Award. The Bungy Sofa will be on display later
this year at the London Design Festival during the 100% Design exhibition.