A truly exquisite piece of lighting, the Lacrima Veneziana light has a new-age design that is unfussy, minimalist and understated. Though it looks like a simple piece of cloth tied casually to a long piece of rope, this light has quite an interesting seem. There is tremendous grace and elegance about the manner in which the fabric is knotted and falls around the rope. The lights are all pale pink except for the low end from where a luminous gleam of radiance glimmers out. Designed by Spanish Product designer Maite Otano, Lacrima Veneziana brings together light, water and atmosphere.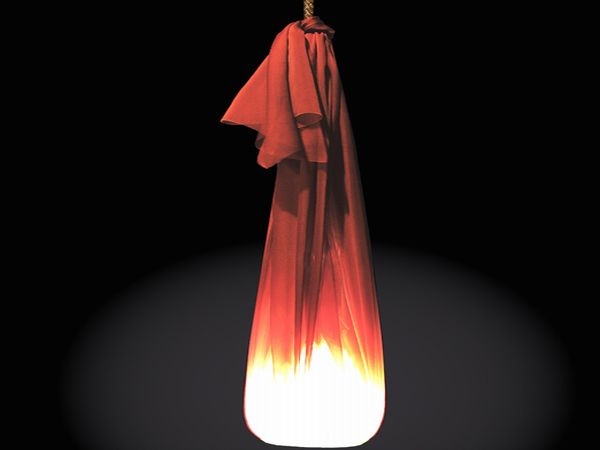 The light will look magnificent hanging from high ceilings and pointy tops of lofty roofs; it looks so much like the gleaming shades hanging around in Venetian palaces. The light creates a dreamy, wistful and romantic ambiance around it. The glow is neither too bright nor too dark, it is just right for relaxed evening settings, hang the light in places you usually spend time lounging.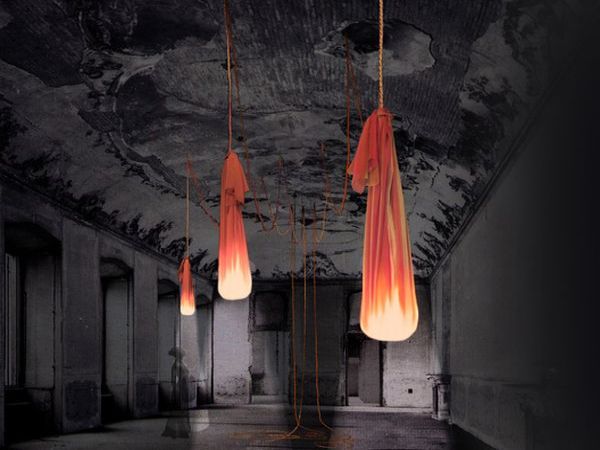 A great thing about the light is the golden rope which is used to suspend it; the heavyset shiny rope adds immensely to the beauty of the light fixture. It holds the tear rather delicately with enormous poise and refined air. The texture of the rope is quite unique allowing one to tie the fabric in many different patterns and styles around the tear. The rope has also been perforated in many places, which guides the user when tying the rope around the tear and helps them decide upon the height of the light fixture when suspending it. There is another great advantage of using the rope; it conceals the electric cables used, even the ones on the ceiling. On looking upwards, there are no signs of any electric lines and wiring around the ceiling, only a golden hued rope dangles from up there.
Via: Behance