There are many ways to ornament walls, but the RGB LEDs Moodlighting system will make them glitter and leave people awestruck. The concept is the brainchild of Luciano Penalba Paulo that will change the way one imagines the shape of a lamp.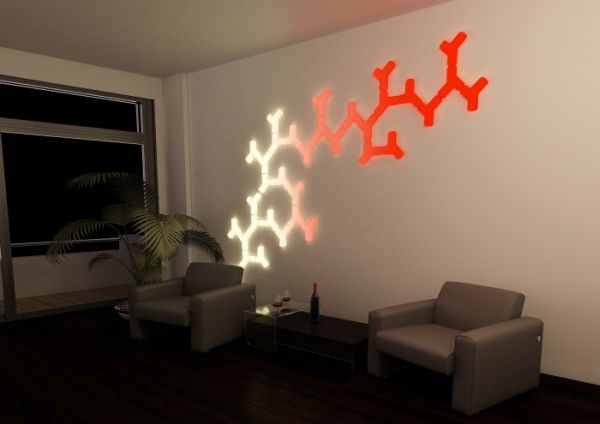 The system will work as a mood lifter as the color intensity and shade can be tweaked as per a user's whims and fancies. The lighting system will stick to a wall and spread unending warmth whenever switched on. The designer has exploited the RGB LED technology to the fullest and used it in an artistic way. LEDs not only brighten up an area but also consume less energy.
RGB LEDs Moodlighting system is accompanied by a remote that will help tweak the settings without added effort. Create various moods with effects like strobes, flashes and fade in or fade out. Turn the light to a warm white and read your favorite book while diving into the deep emotions of words. If you are in a mood to laze around, simply switch the system to emit warm and calm colors that will help you unwind in no time.
Have a great time with family/friends or plan a romantic dinner with your loved one and set the right mood according to the occasion with the lighting system. Club it with the music of your choice and see the magic unfurl. RGB LEDs Moodlighting system will embellish your decor further and blend perfectly with your existing mood.