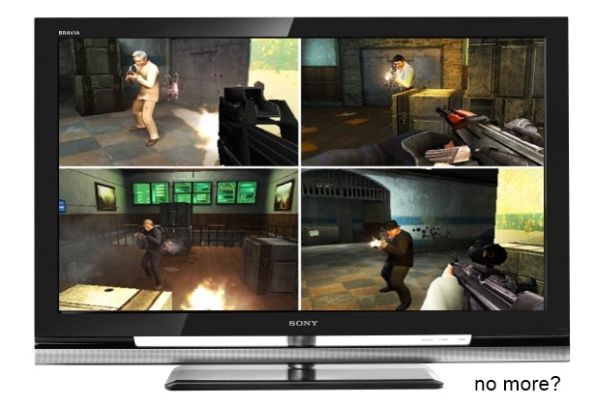 How often have you made a ruckus out of a petty issue of watching your favorite TV channel with your sibling or your mate? May be a countless times! Just to pull you out of this menace, the Japanese major- Sony has demonstrated a new technology that allows to tune into the channel of your pick, and that too with your company!
Called as dual-view, the technology has been cautioned-"this will make your eyes hurt", by the company. But we believe that this will not only hurt your eyes but also reach out to your gaming instincts. As its ability to make people view different images as per the seating arrangements of the viewer, can win over the long-standing issue of split screen image. As both the players can view their emplacement of the game at the same time.
Still in its nascent stage, the technology can be put to number of uses as it can bring in peace in innumerable households wherein the man & wife part their ways to living room and bedroom, all thanks to a soccer match over an episode of desperate housewives.
Via: Dvice/ Crunchgear