Living in a small space can be difficult but no matter how small your house is, this should not hamper your enthusiasm of decorating your house and designing it in the most brilliant way and make it look bigger than what it actually is. So let us straight see some feasible and interesting ways you can use to create and illusion working to your advantage.
Colors: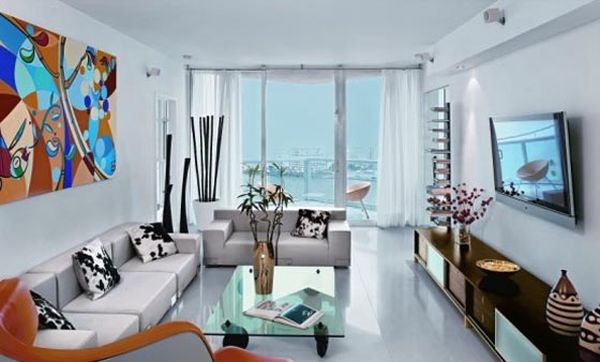 Dark colors make the area look small. Walk in to a room that has walls painted with dark colors and has interiors with dark shades and you will notice that the room looks really small and cluttered. A room of the same size when painted with light and bright colors looks much bigger and gives a very open and welcoming feeling. Use light shades of blue, green or any other neutral color to give the room a very vibrant look.
Size does matter: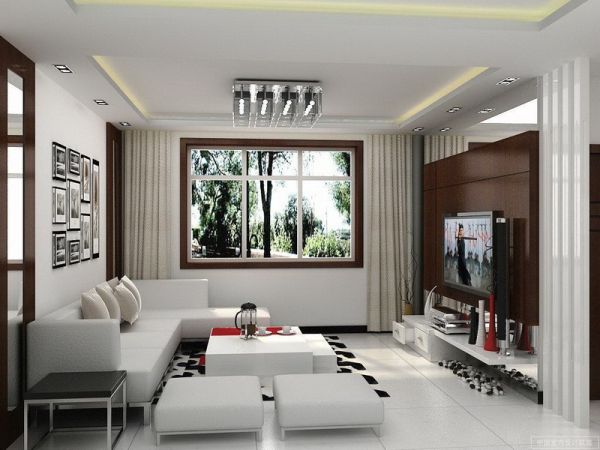 When it comes to the furniture used in your house, size does matter. Using a cot or a dining table larger than what is required will simply eat up the space in your house. Especially when there is already a constraint of space, it is best to mix large pieces along with smaller ones. Cramping up a small place with a lot of furniture will make it look even smaller.
Have enough light: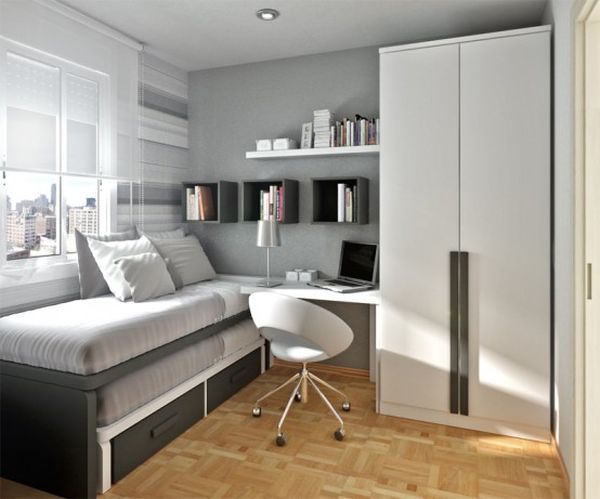 In small houses, it is best to have large windows that allow a lot of natural light in the house, making the house look bright and spacious. A small room that is dark and gloomy will make you feel caved in and claustrophobic. Avoid using heavy and dark colored curtains. Select blinds that will allow light in the house.
Vertical shelves: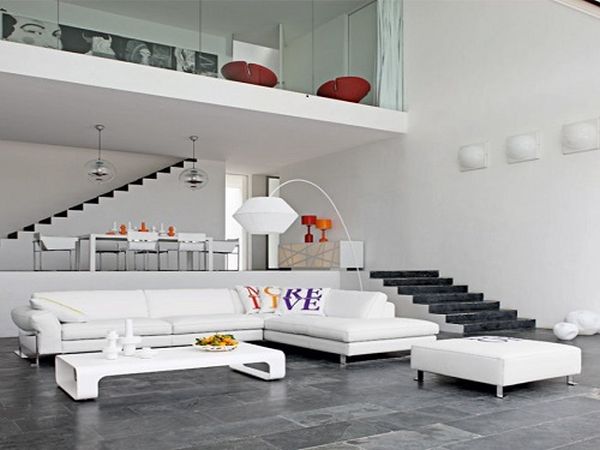 You will definitely need a lot of space to hold all our belongings, some that you actually need, others that we want just for its emotional value. Nevertheless, shelves are a critical requirement. Having bulky shelves and cupboards not only eat up a lot of space but also make the ceiling look lower than what it actually is making the room smaller. Use shelves that go right up to the ceiling to optimize the available space.
Mirrors: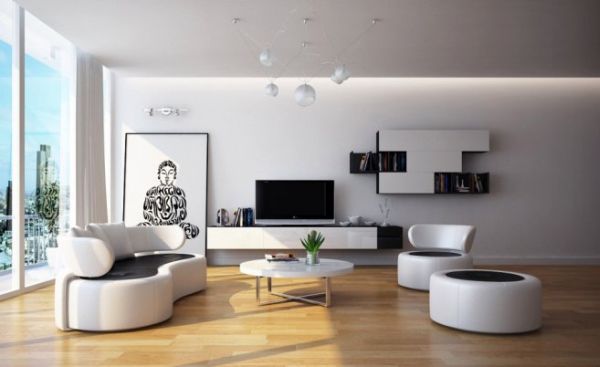 Using mirrors in your living area or room boosts the lighting in the room as it reflects the natural light and the light of lamps and enhances the brightness. Mirrors also create an illusion of a deeper and wider space.
Have the walls, ceiling and floor of the same color: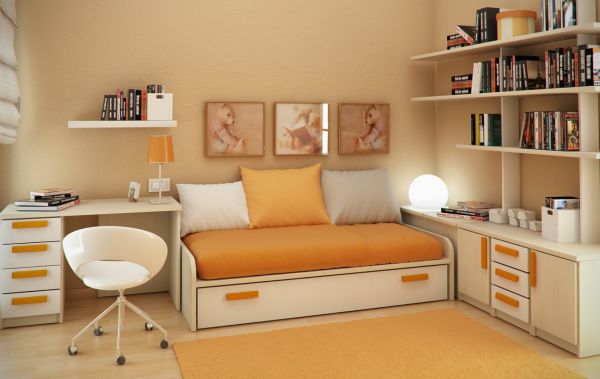 Our eyes follow the floor, wall and ceiling and if these are all in the similar tone, we see it in a continuous line that makes the room appear wider and bigger. If these were of different colors, it would look like a disjoint which makes the room look smaller.
Sufficient place to move around: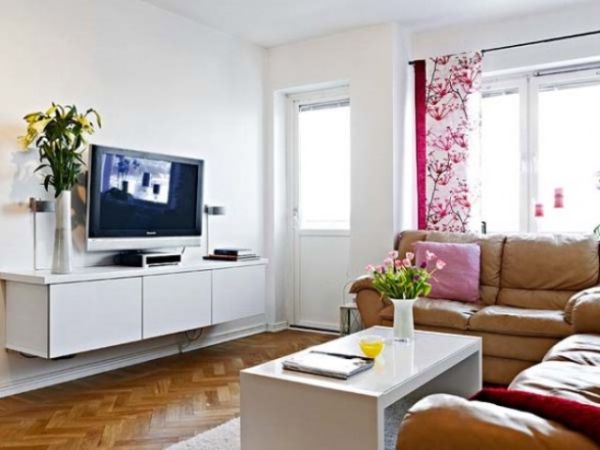 The more the floor is visible, the bigger the house appears. A trick is to make keep your chairs and couch away from the walls creating enough space to walk around freely and create a sense of depth in the space. If you are using rugs under your furniture, use rugs of the same color as the floor to give it a uniform look.
Go bold: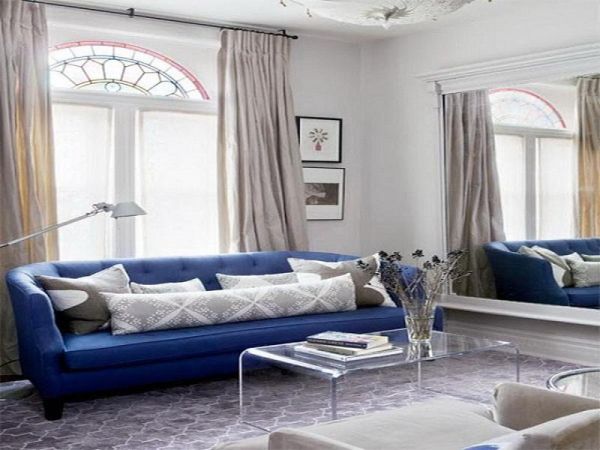 At times, all that is required is a something bright and loud that becomes the focal point of the room to deviate the attention of visitors from the size and other aspects of the room. Use wallpapers with bright floral prints or vertical prints that make the ceiling look higher. Avoid using any tiny prints as this make the house look small and chaotic.