There is nothing like in this world than to see your kids happy and smiling. And to your kids, nothing could be more joyous and pleasing than having an excellent play space where they can relax, enjoy and have fun. While many people have a separate play zone for their kids, still many do not have a particular space dedicated to their children. Here are some fabulous tips to design your kid's playroom.
Playroom Layout: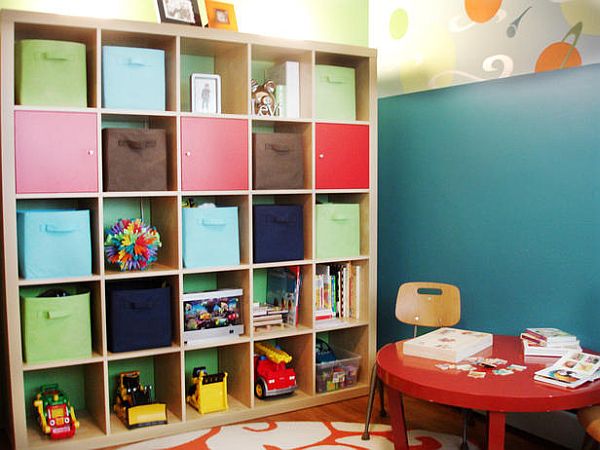 The most important step in designing a great play space begins with determining the layout and the size of the playroom as to whether it is a separate room or just a part of the kid's bedroom. For a completely separate playroom, consider placing shelves near the walls, leaving extra central space, so that kids could utilize the central space for various activities. In such a room, you must devote enough space for placing tables and chairs to let your kids carry on a number of activities, from coloring to arranging blocks and puzzles. However, in playrooms, which are a part of bedroom, try arranging the bed near the walls and keep one centre table with a chair to avoid making the room appear messy and congested.
Playroom Furniture: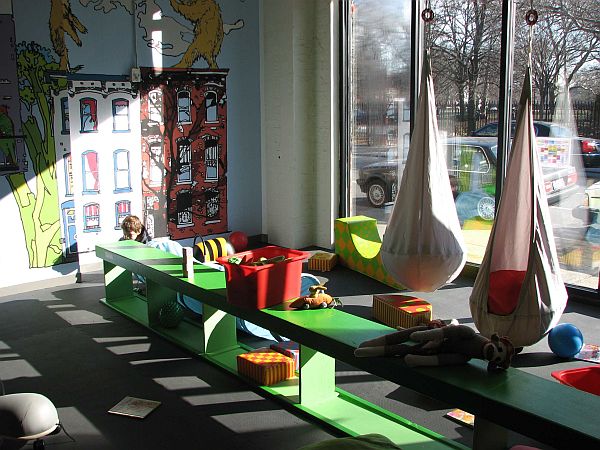 Comfortable and cozy playroom furniture is another important aspect of a child's playroom that parents should not overlook. There are various forms of playroom furniture available in the market, such as the Hut-Hut seats from Kalon that are an updated version of the rocking horse and are trendy and stylish. You can also go for the bubble chairs that hang from the ceiling, personalized kid-sized armchairs with your child's name, beanbags or simple and elegant wooden chairs that could warm up the décor of your kid's play area. However, while selecting the playroom furniture, you should see that there are no sharp edges and corners and the entire material of the room is kid friendly.
Playroom Theme: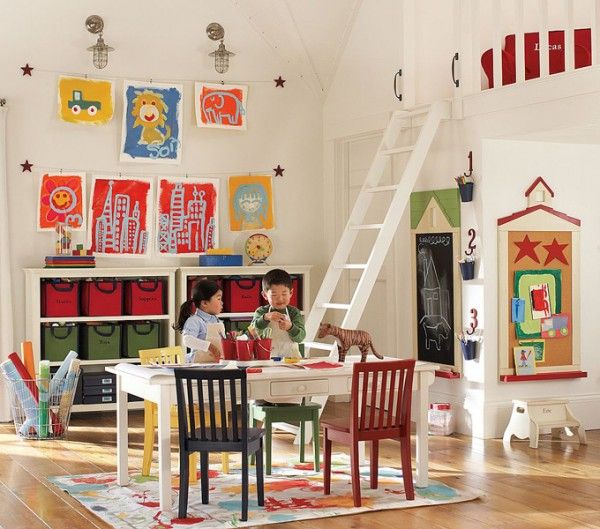 The most exciting part of designing kid's playroom is selecting a proper theme for the same. While choosing a theme, you should give high preference to your child's likes and dislikes. The theme of the room could be anything, right from your child's favorite wild animal to his or her favorite sport. You can bring life to the playroom by covering the walls with wallpaper bearing animal or sports prints and patterns, playing mats, or you can make the room attractive and alluring with a unique entrance. Even a Disney based theme, pendant lamps, beautiful wall murals or a chalkboard painted wall can bring out the best of your child's creativity and imagination. The room should possess all the accessories in vibrant and chic colors that make your child playtime happy and fun.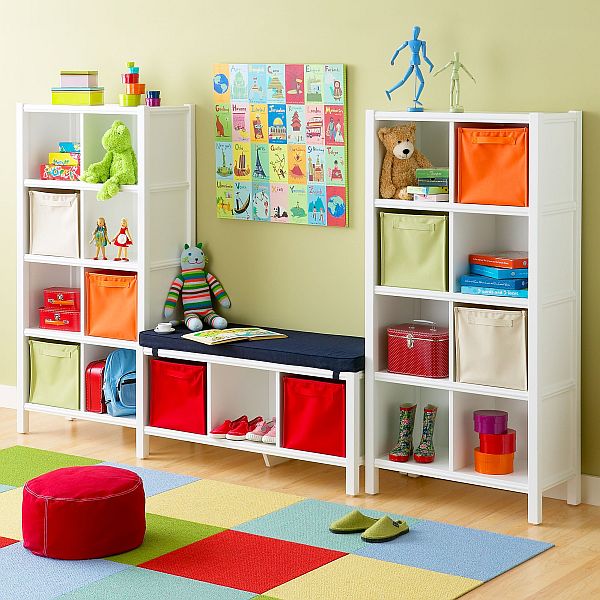 Playroom Storage:
Your child's playroom should be clutter free, while at the same time it should hold maximum number of play items. This is truly a daunting job. However, there are several options to solve this problem; for example, the cubes that you can open and close increase the storage area of the playroom. Similarly, you can also keep the playroom organized with the help of baskets with matching buckets in different colors, an oversize bookshelf, vertical shelves with drawers, personalized benches with concealed storage shelves, storage ladders, etc. All these items will help you increase the space inside the playroom, giving you ample storage options and will give the room a unique style and charm.
Summary:
All these ideas are extremely useful to decorate your kids' room. By following these tips, you can design an alluring and enchanting place for your kids to play and have their "me" time and relive your childhood.