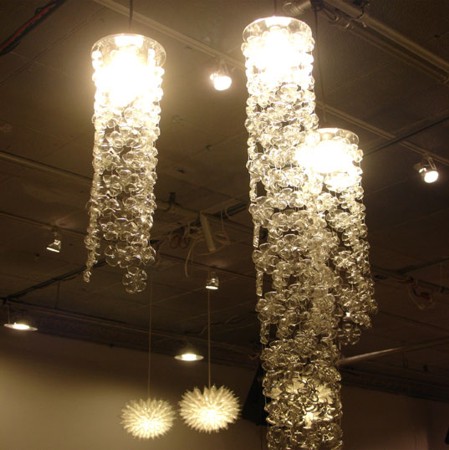 A water bottle is usually preferred when it is full, but eco designer Michelle Brand's new creation compels us to change our opinion. Brand's Cascade Chandelier is made using bottoms of recycled plastic bottles, but is gorgeous enough to command our respect.
Michelle Brand is a Manchester based designer whose work always reflects her concern for environmental problems. She is also the recipient of the Gold Award in the Environmental section of British Female Inventors and Innovators Awards 2007.
The stunning Cascade Chandelier was successful in getting due admiration at the HauteGREEN 2007. Using only the bottom of reclycled plastic bottles which resemble a flower petal, the Cascade Chandelier possess a unique charm to magnify the beauty of your interiors. Apart from the chandeliers, Brand's recycled bottle range presents a variety of lampshades, room dividers, window screens, decorative indoor lights and cards.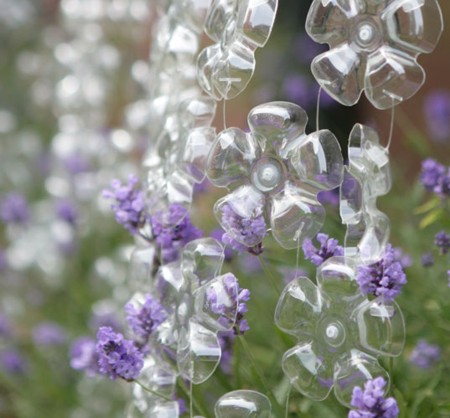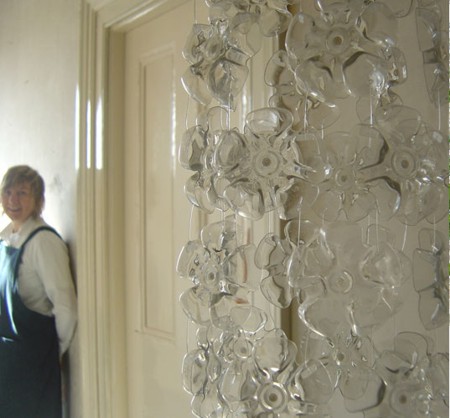 Brand's recycled water bottle range is an eye-opener with a touch of elegance.