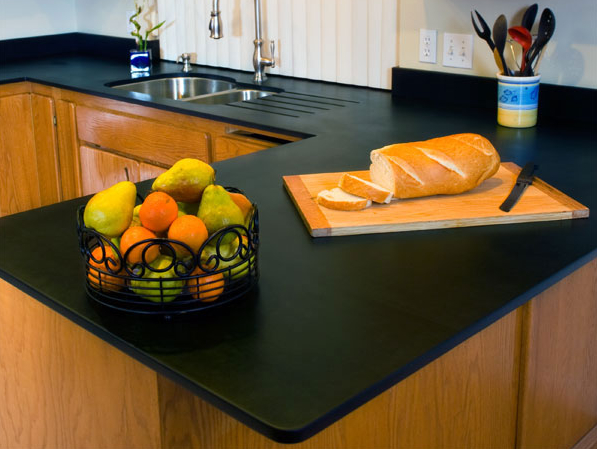 Now a days, when market is flooded with a variety of countertops with varying ranges, the dilemma to choose the best one has increased like never before. However, to make things easier, we have picked some of the most stylish, environmentally friendly and renewable countertops to match your fancies.
EcoTop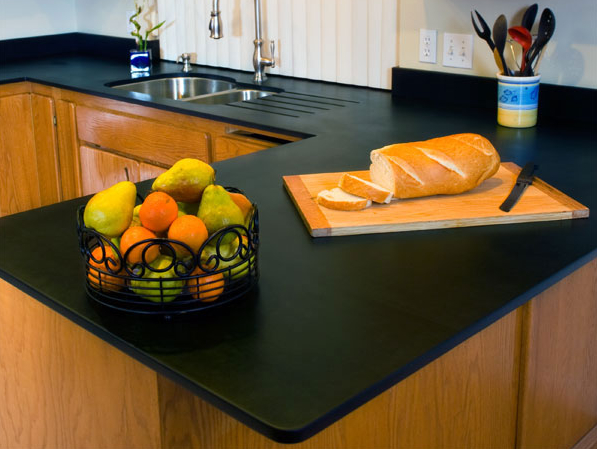 Cost: $35/sq. ft.
EcoTop is comprised of a blend of recycled paper, bamboo and wood fibers that not only promotes sustainability but also comes with a range of colors.
Ecofriendly Credentials:
It is FSC (Forest Stewardship Council) certified countertop material, made up of 50/50 fiber blend and bounded with 100% water-based resin system.
Fuez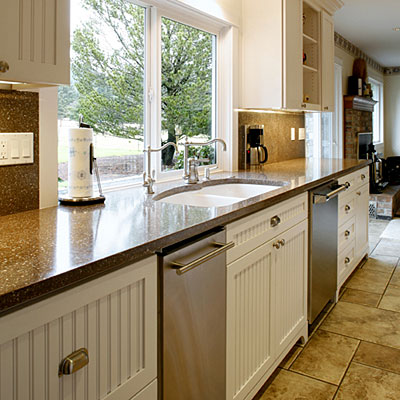 Cost: $80/sq. ft.
This recycled green countertop material is manufactured with low-carbon cement, fly ash, recycled glass, stone and shells. In addition, it is created in complete green facility (wind-powered) in Portland. It has received 5 ratings on LEED (Leadership in Energy and Environmental Design) credit.
Ecofriendly Credentials:
It is composed of 60% to 80% recycled materials using wind-generated electricity.
Squak Mountain Stone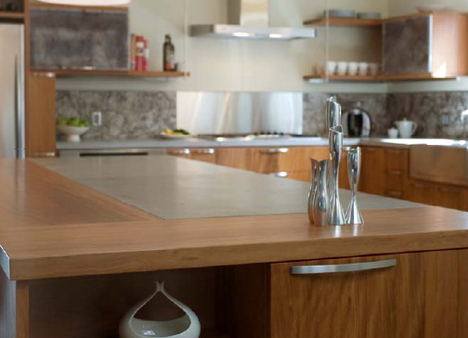 Cost: $50/sq. ft.
Squak Mountain Stone provides similar appearance as quarried stone (limestone or soapstone) making it a good alternative. It is made from post-industrial glasses and fly ash bounded by low-carbon cement and pigments of iron oxide. It is easy to reseal if damaged by cutting, excessive heat etc., as it is created using two part water based sealer.
Ecofriendly Credentials:
It is manufactured with apx 49% recycled post-industrial material, including glass and 2.5% post-consumer waste paper. Approximately one-third less CO2 is produced in its manufacturing as compared to other countertops.
BottleStone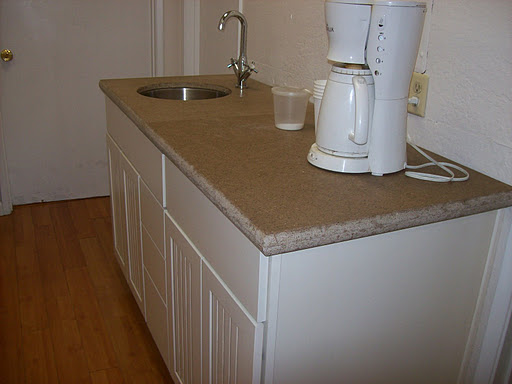 Cost: $68/sq. ft.
BottleStone offers an environmentally friendly option to stone slabs providing the same aesthetics and durability as of quarried stones with awesome array of colors. It meets all the characteristics of natural stones such as scratch, heat and stain resistance. In addition, it is completely green, as it is made up of kin-fired recycled waste glass with ceramic binders. That's why, it can be custom-designed using wine bottles.
Ecofriendly Credentials:
It is manufactured with 80% recycled waste glass and 20% cement and ceramics. No other volatile organic compound is added.
Durapalm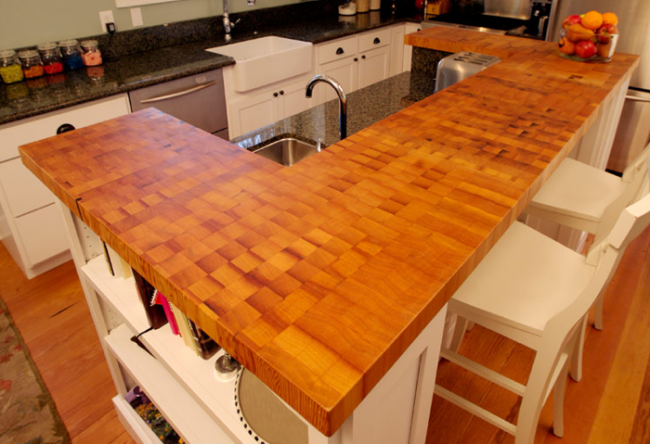 Cost: $23/sq. ft.
Durapalm is harvested from non-fruiting palm, which requires no irrigation, fertilizer or pesticide. This makes it completely environmentally friendly. It gives countertops a modern but warm appearance. It is FSC certified as well as available for LEED credit by USGBC.
Ecofriendly Credentials:
It is completely green, as totally derived from palms.