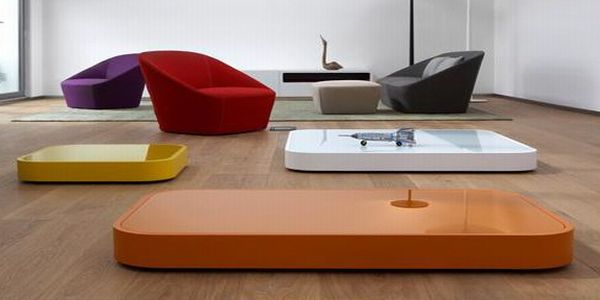 Today Low Tables and Coffee Tables are highly appreciated in the market. These tables are best suited as they cover lesser space and offer more value to the user. Such kind of tables are been designed whilst keeping intelligence at place as they also come handy to store small things easily. The quality and design of these tables are awe-inspiring and add to the décor of your living space. Here we have listed seven stylish low coffee tables for your living space that will surely make a statement. Let's have a look:
1. Multi-Surface Low Table

As the living space for people continue to shrink day by day, the need for furniture that can serve multiple purposes becomes dispensable. The multi-surface low table is exactly what one must take home if you want to enjoy the luxury of spacious table without loosing much space in your drawing room. This table has four sliding platform on each side of the table which can be pulled out whenever required and then pushed back inside just like a tortoise into its shell. It is available in different colors and design to add to the beauty of your drawing room.
2. Fulu Low Coffee Table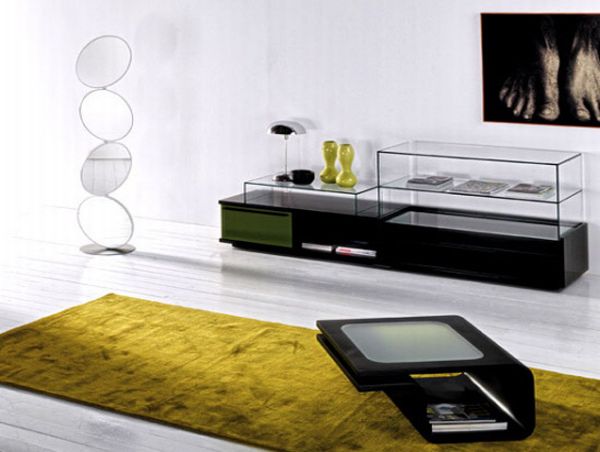 This table is a perfect blend of style and uniqueness. It looks like as if someone has just folded a piece of paper that too left incomplete folded on the half way. Fulu is a low coffee table with an ideal height and shape plus the required strength to hold plentiful load on its surface. The uppermost layer is made of glass giving it an extraordinary look that certainly makes a class statement. Being light weight it is very light in weight and can be carried anywhere you go. The designer is Riccardo Perazza from Krios Furniture of Italy. One can avail this classical table in a variety of colors ranging from black, white and many more.
3. 2Low 2 Cute Coffee Table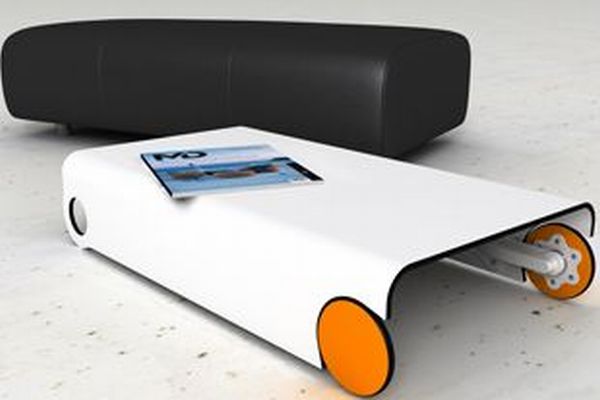 This is not just a table on which you can enjoy coffee but a small low height tray as well, to help you maneuver to places effortlessly. Sleek in design this piece of table will catch your fancy the moment you look at it. Named as 2Low 2 Cute it seriously complements its name. The designer of this table Ivan Arnaudov is just 17cms in height and is fabricated using post-formed HPL-laminate.
4. Miam Chewable Low Table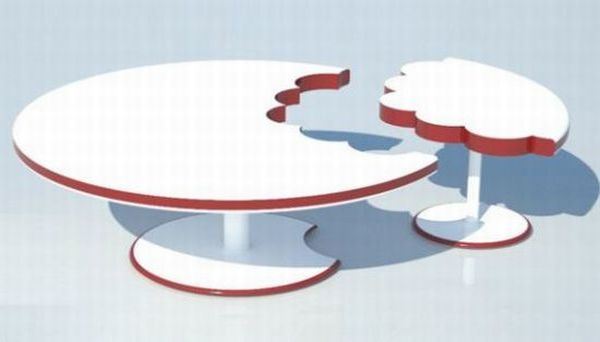 Miam Chewable Low Table got this peculiar name due to its inimitable shape which consists of two pieces that can be easily attached and de-attached according to requirement. The design on which they stick together closely resembles teeth marks. Best thing is that when these two tables are attached together no one can figure it out that these were separate once. The elegant color combination and classical design makes it a best buy for you.
5. Ciaika Coffee Table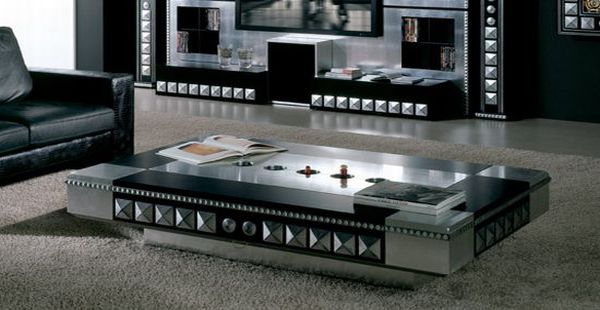 The Ciaika Coffee Table seems to be inspired from "007 Bond" flick. Contemporary style and a distinctive combination of functional spacing makes it a must buy. This table has four doors with a storage capacity of holding up to 800 CDs. Moreover, one can store glasses, culinary, magazines as well as bottles. It is quite big as compared to conventional tables, but then, it can serve more than just one purpose, making it a valuable asset of your drawing room. But then the price tag $4, 295 is too much to ask for that will make you think once again.
6. Ruthie Low Table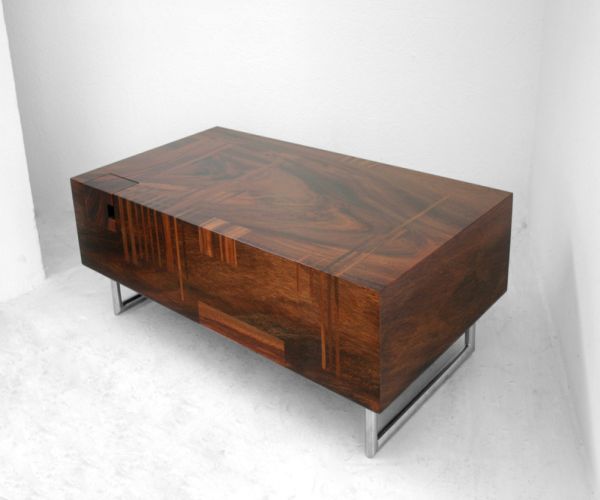 This table is perfect example of modern age inspired design table crafted out of eco friendly material such as Kirei wood and matte white acrylic. This table has been designed by coveted designer Datumzero under his Laminas furniture line. Limited sculptural pieces wood layered one above another are used to manufacture this table. The color, texture and their respective intensity varies to create a captivating line of eco-tables.
7. Low Coffee Table White-Lacquer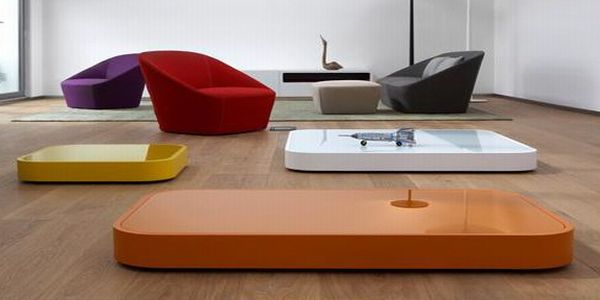 This one is a compact and small coffee table that has ample of storage capacity within. Available in elegant white design, this table stores things in an invisible manner. It has oak style finish with angular table compartments. The surface is covered with lacquered satin white that provides enhanced protection to the table from dirt, scratches as well as making it easy to clean. One can avail this table in 90cm length & depth and 30 cm height.