The resources on the planet are being used at a very fast pace in spite of the fact that so many measures have been taken to preserve them. This implies that a lot more effort is needed to think about these resources, so that it does not become problematic in the near future. Today, everyone is talking about saving the planet Earth but very few people are actually working in that direction. Thus, it becomes important for each one of us to realize that it is the combined responsibility of everyone to preserve our planet. Everyone should make a contribution in some way or other.
Building Eco-Friendly Kit Home is a great thing that can be undertaken as a step towards preserving the Earth's resources. Green building actually focus on the reduction of the waste and also reusing these whenever possible so that the natural resources are not destroyed. When techniques like gray water harvest systems and solar panels are used, the energy consumption is reduced thus saving a considerable amount of money.
Kit homes are durable too. These Eco-Friendly Kit Homes are made of recycled materials that last longer than the traditional materials. The amount of waste produced on the site of construction is quite less as the materials which are a waste are reused in some form or the other. These green homes can be changed as per the needs of the house owner as these are made up of the open space, which makes it easier to remodel these as and when required.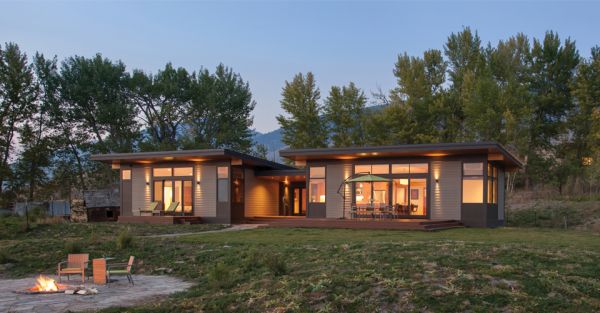 Eco-Friendly Kit Homes preserve the environment, which is good for all the inhabitants of the planet. The trees are preserved and the harmful emission from paints is reduced. The air that we breathe is clean and fresh which will definitely keep us healthy. Reusing the materials not only reduces the cost but also preserves the environment. It is even possible to buy already constructed Eco-Friendly Home Kit Homes.
This is the time when even a little contribution towards a healthier environment is needed from each person and these eco-friendly homes are a great way to do that. Preserving the environment is for our own good. It is important to create a healthy environment for the generations to come. It is easy to go about with the construction of the Eco-Friendly Home Kit Homes, so for a change, go with it and influence other too.
Summary
Kit homes offer advantages like being environmentally friendly and cost effective. In several instances, they come installed with basic systems that a house might need. The houses also drastically reduce construction waste and time.