Stuck with a small home and an equally small living space? Well, not to worry. There are plenty of ways in which you can utilize this small space as a living room, dining room, family room, recreation area and even an office. Intrigued? Well, here are some easy ways in which you can multi-purpose small living spaces effectively.
Create the perfect space plan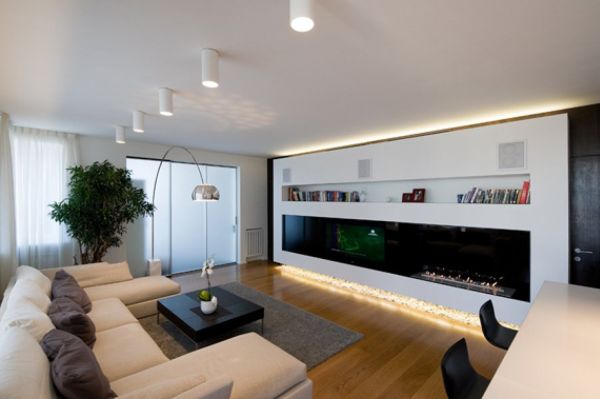 Your first step at multi purposing a small living space is to create a floor plan that defines the different zones of the house distinctly. Dividing the available floor plan into specific zones designated for dining, sleeping, lounging and working, etc. can help you start with the next phase of multi purposing aka choosing the proper furniture and décor items. At the most, your living space would need these three essential zones;
The chilling zone where you can relax, watch TV and play with your kids
The dining zone where you eat your meals
The work zone dealing with work, organization and storage.
Choose the right pieces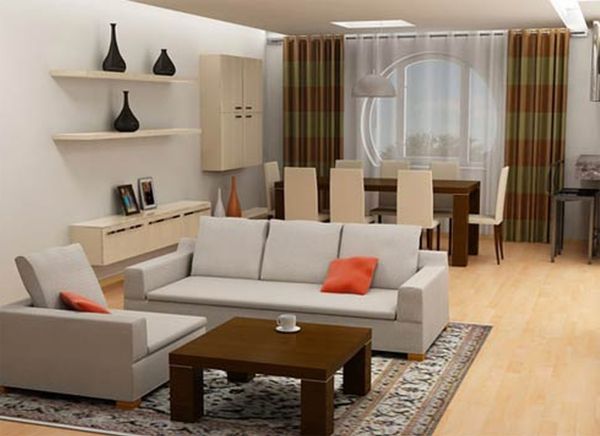 Once you have sectioned the living space into different zones, your next step would be to choose appropriate furniture and décor pieces that fit these zones without overcrowding them. It pays to carry along a measuring tape with you when you go furniture shopping, for every single inch would count in a small living space.
A measuring tape would help you choose the right furniture that both fits in your living space, and easily goes through the doors, stairwell, elevators and hallways.
Sectional sofas are best for small living spaces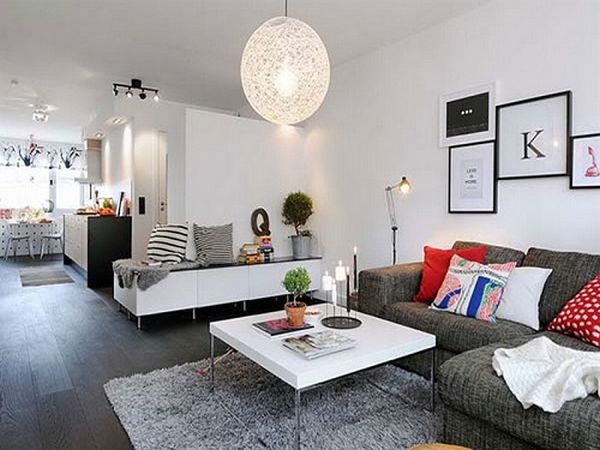 Small living spaces can do very well with sectional sofas. In addition to covering one end of the wall beautifully, sectionals would utilize the space given to them to the maximum. This would give you a great place to hang out with friends or watch TV on a lazy Sunday morning. The newer range of sectional sofas can now be detached and attached easily. This would make it easier for you to rearrange the sofa whichever way you want based on the number of guests in the house.
Round tables work better for small spaces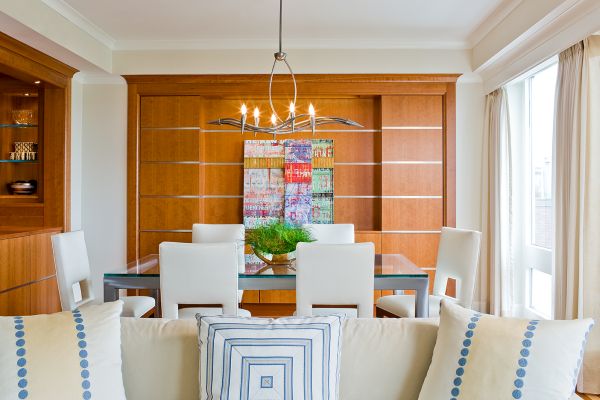 Round tables are much better than traditional rectangular tables for small living spaces. They also provide bigger, better and more comfortable seating options for guests who don't have to worry about getting hurt by harsh corners. Opting got a glass pedestal base would also allow you to see through the table, thus generating the illusion of more space.
Room dividers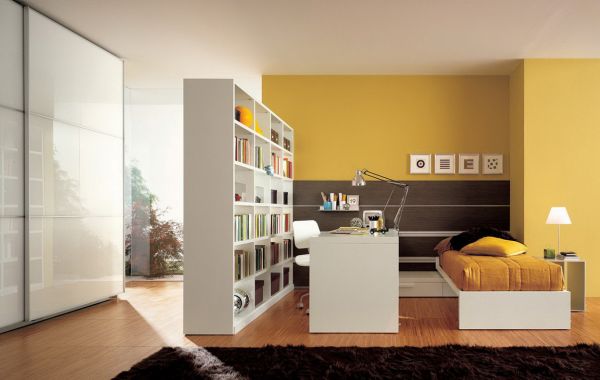 A great way to set up distinct zones in a single large living space is to opt for subtle room dividers. For instance, you can opt to place a bookshelf in the middle of an area to create two distinct zones, aka the living room and the dining room. A bookshelf or storage cupboard placed in front of the bed can also act as a barrier wall between the bedroom and the living room and so on.
Another cool way to set up distinct areas within a small living space is to opt for sheer curtains. By hanging sheer curtains in an area, you are separating a zone from the other elements in the room. Plus, the sheer curtains give you the illusion of a larger space without compromising on your privacy in any way.
Modular beds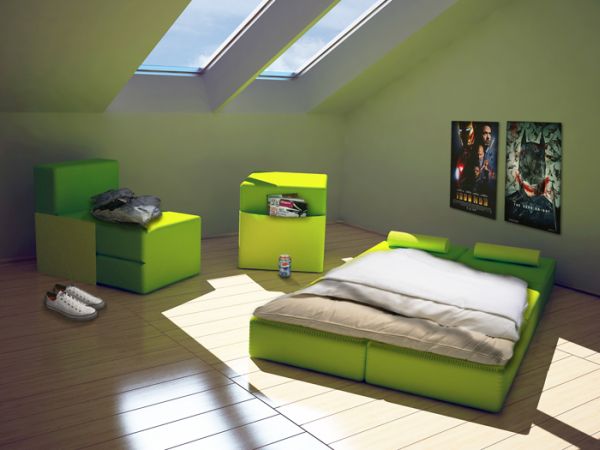 These are very popular these days and come in all kinds of designs, colors and sizes. They can be the perfect options for a small sized living space with barely any place to have permanent fixtures. In these cases, having a bed that pulls out of a sofa or wall, or simply drops down from the ceiling when you want to sleep in it can help you achieve both a functional and practical solution to multi-purposing a small living space.
Summary
A small living space may be hard to utilize efficiently. However, with a bit of planning and effort, you can transform an otherwise small area into a comfortable haven for the family. The tips mentioned above would help you with the same as well.