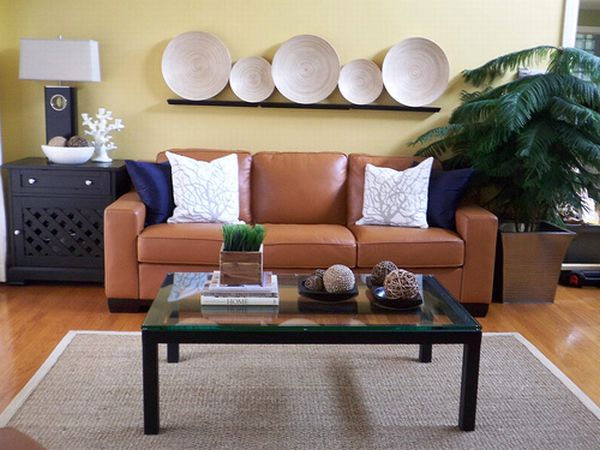 It's amazing how a little tidying up in the home or office can keep your head clear and saves loads of time that is wasted in searching for things. The day starts with a whirl for most of us with little time for searching resulting in frustration and stress. It is not difficult if you follow these tips which will free your house from clutter in about 2 or 3 weekends, in small, sure steps.
1. Take a hard look
First take a birds eye view to locate the clutter areas of your home or office. For some the kitchen is the worst as there is little time to tidy up before leaving or after coming back. For others, the bedroom may be in a mess if the articles for dressing up aren't stored properly. Unruly kids may spoil the adult's organized ways of living. Identify the tsunami hit areas of the house.
2. Provide storage space
The most precious things that smoothen our lives are invariably small and hard to find, like car keys, mobile phones, credit cards or the school badge. Keep a basket or tray for keeping these 'find me if you can' things.
3. Good riddance
Most of the space is occupied by things that we don't really use. Getting rid of unwanted clothes, toys, books and electrical appliances easily releases 30 percent of precious space.
4. Start small
It may be next to impossible to clear years of clutter in one go. Starting a mammoth task is daunting and might make you give up the task even before it starts. So, start with small tasks that interests you the most.
5. Find hidden storage space
With a discerning eye you can easily ferret out hidden storage space that can take care of many things that cause clutter, like newspapers and mags, shopping bags and shoes, CD's and books. Look for storage space under beds, or the staircase where you can store these things in shelves, clear plastic boxes or crates.
6. De-cluttering the kitchen
The kitchen is the one room that has to be very well organized. As we storm in and out of the kitchen dishing up fast meals for the family, there has to be a place for everything. It is more than worthwhile to get shelves and drawers under the counter-top to store ingredients and cooking paraphernalia that have to be made easily accessible.
7. Hooks for convenience
Use hooks wherever you can fix them for hanging pocket bags and laundry bags. They can be fixed behind bathroom doors, kitchen doors or to hang notice boards in the office or the kids rooms.
8. Managing papers and documents
Files are best for keeping every scrap of paper or documents, filed under proper headings. It is keeping important papers safely that spikes our blood pressure. Categorizing and filing them will ensure better sleep than sleeping pills.
9. Train the kids
Help the kids to organize themselves too. Spend a little for getting them fun book shelves or toy shelves. Give them incentives for keeping their things in order.
10. Have a garage sale
You'll be surprised by the number of articles you can get rid off, with a garage sale. This way you'll be helping towards a greener planet by recycling and reusing stuff that you no longer need.