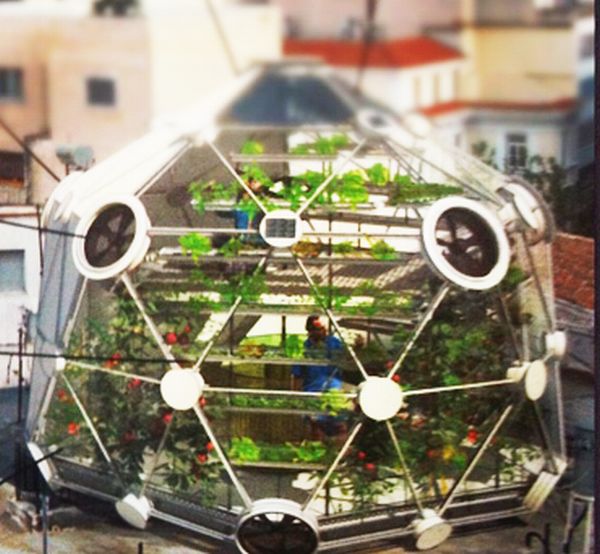 The main cause for pouring deficiency in our day-to-day necessities is the ever increasing population. Where manufactured products have an option of other variables for its production, agricultural items is the main target to be severely affected in coming generation. Thus, to bring in some effective solutions for such a grave problems, one of the scientific organizations namely, UrbanFarmers AG, has provided us food security options with their latest invention i.e. GLOBE (Hedron). This invention is said to be a revolution in farming methods to be grown in 21st century. The company has been partnered with the product strategy partner – Conceptual Devices for their beautiful creation.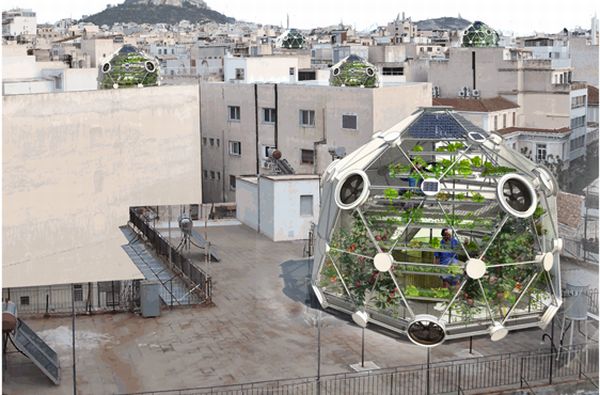 GLOBE (hedron) is a small farm in geometrical design for growing foods and fishes and that too at one's rooftop. It can be precisely called as rooftop farming for the city residents. It is constructed with use of natural and renewable materials. The central structural element is made out of bamboo while the Aquaponic system technology is been used for the internal working of the GLOBE. This technology is the proprietory technology of UrbanFarming AG company. The GLOBE (hedron) follows ratio of 1:4 for food provision such as veggies, salads, herbs, fish and all in fresh state for around a year. That is one GLOBE (hedron) will provide food for four people in a family or a family that has four members in it.

This amazing creation has already marked his position in the global design Buckminster Fuller Challenge 2012. The competition will award the most competitive design that has reality based potential for solving problems relating to humanity and nature. The GLOBE (hedron) is just a prototype for now and soon will be changed to reality equipment that will eradicate the major food supplying problems in near future. Their first working prototype is said to be completed with sponsorships coming in their way for its real transformation. It is said to be then moving on to the international list where there is high need for such solutions. The cities included in international projection are Delhi, Berlin, London, Singapore and Zurich.
We would like to wish good luck to the UrbanFarmers AG and Conceptual Design for winning this conceptual design and transforming it into a real entity. Truly, this concept can be very helpful for the people living in cities and will provide them with freshness of natural gift that too at their rooftops.
Via: Indiegogo