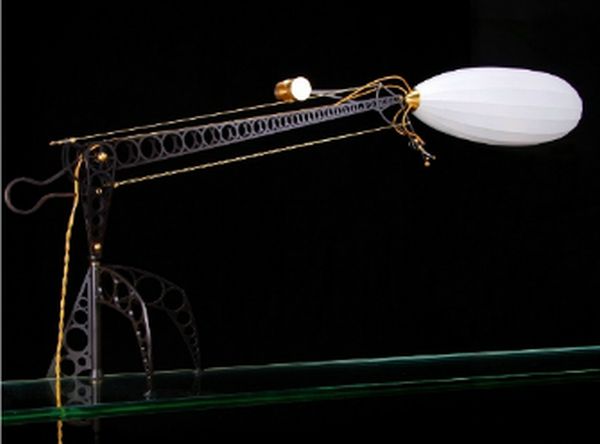 Ever imagined that Zeppelins would light your home one day? Maybe Zeppelins did not become the popular form of travel, but this amazing thing made the designer Flaminio Bovino's mind running. The Italian designer, Bovino, recently designed Exotic Lights inspired by Zeppelin's look. The first glance at the creation and you will feel the airship docked at the station. But this is not a dirigible, ready to fly to its next destination, rather it is a beautiful lighting accessory for your home.
These lights are the miniature of the huge Zeppelins and make for amazing showpiece for your abode. Also known as Bovino's Zep lamp, this piece is handmade and incorporates materials like burnished steel, brass accents and a tiny replica of Zeppelin as a diffuser. It features low power LED bulb that lights up the Zep.
The lamp body features a hand crafted spring, which is used for balancing the lamp and adjusting it in any direction. Certainly, you will have to pay quite a good sum to get hold of this 'limited edition' lamp.
via: gizmodo
image courtesy: Flaminio Bovino