The interior decoration of a house reflects the taste of its owner. The bathroom is a part of your house, which is a private place. Even though many people may think that the designing of the bathroom of a house does not hold much importance, yet it is wise to invest in making it look like a well-designed place.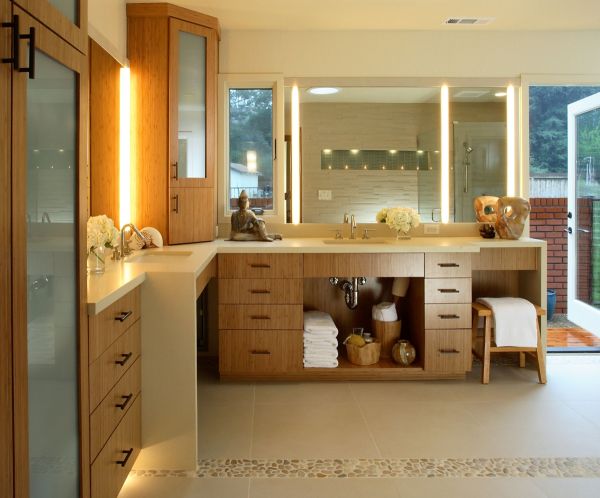 The bathroom is the place of your house where you should feel comfortable and at ease. It should have an ambiance such that it makes you feel peaceful. Thus, it is quite significant to design the bathroom not to make it look good, but also to accommodate the various utility items that are often required without giving the appearance of clutter.
These days a popular way to make the bathroom look stylish is to get bamboo cabinets installed. Read on to know why these bamboo cabinets have gained in on popularity lately.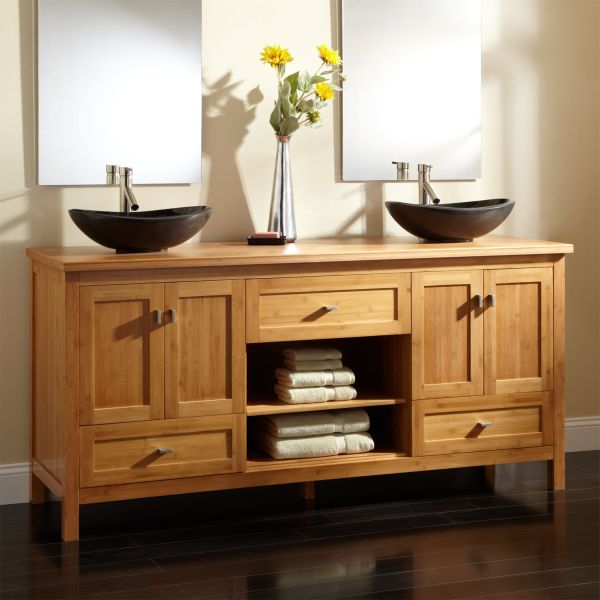 Reasons for the popularity of bamboo bathroom cabinets
Here are some of the top reasons that have made the bamboo bathroom cabinets quite in demand:
The major and the foremost reason is that these bamboo cabinets provide great storage space for the various things like the towels, soaps, bath salts, etc. They render an uncluttered look to the bathroom, which further lets the place have a better ambiance.
The second important factor is that there are many stylish designs available in the bamboo cabinets. The buyer has a wider range of designs, styles, patterns and colors to choose from. Not just that, these are available in different sizes too.
Contrary to a popular misconception, bamboo is quite durable and has a long service life. Bamboo can withstand heat, cold and damp conditions quite well and can last for years.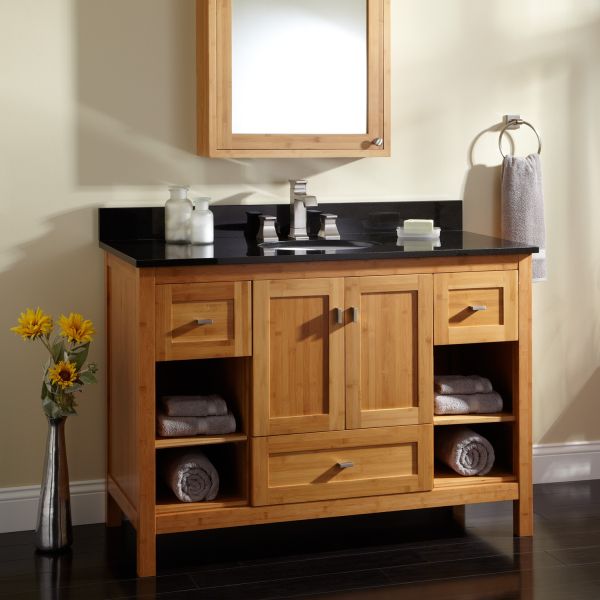 Most of the bamboo bathroom cabinets are 'ready to assemble'. This will let you assemble these cupboards on your own by reading the instructions. The chances of going wrong with this are quite less.
Bamboo is much cheaper than most of the other types of wood available in the market, which directly affects the cost of your cabinets.
With your choice of the bamboo cabinets, you will not just be able to make your bathroom look stylish and uncluttered but contribute towards saving the environment. Bamboo is one of the fastest growing plants and it is better to cut them than any other tree for wood as they can grow at a much rapid speed.
Summary
Bamboo bathroom cabinets are increasingly becoming a popular choice among the buyers. There unique style and sustainability is a huge plus that makes the choice easier.