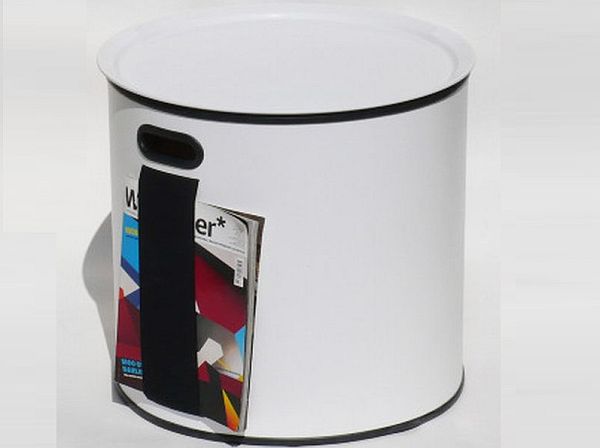 Coffee Break Table is a luxurious addition to the living room and serves many purposes. This table can function as a book holder and display table, as well as house collectibles, antiques, mugs and amazing vases on its top. Designed by Francisco Pitschieller, the coffee break table aims to promote the concept of simplicity and flexibility of objects. It is easy to assemble and store because it is robust and light in weight.
Coffee break table can also be used indoors and outdoors. It features a 2mm thick plastic sheet and can be folded into a cylinder by using metal joints. This plastic sheet includes two handles and four slots along with elastic bands that can hold magazines and newspapers. The cylindrical shape proves to be the support of the table and the table top doubles as a serving tray. So, enjoy your mornings with a cup of coffee and a piece of cake while reading a newspaper by utilizing this coffee break table.
The project was done in collaboration with the designer João Croft de Moura.
Via: CargoCollective