We usually do not consider entryway tables as important home furniture and think of it as an extra piece of furniture. Entryway table can be a great feature to enhance your home interior and give an eye catchy look to your home decoration. Apart from home décor, you can also use them for storing things or as a book or shoe rack. You can also use entryway table for managing and adjusting your various home accessories. Here we present you the list of top eight entryway tables, which can go with the designs you want.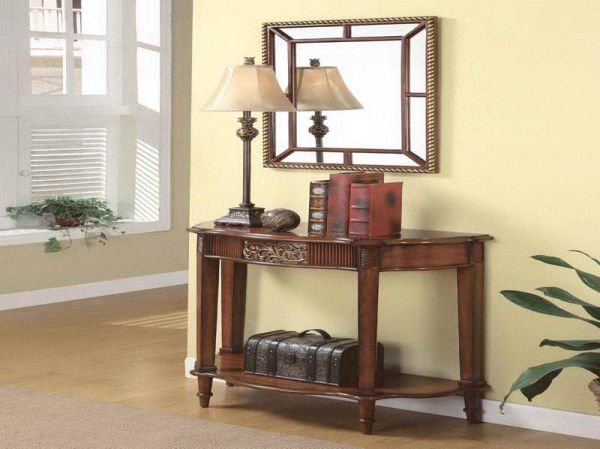 Curved entryway table
Curved Entryway Table is one of the terrific productions of Coaster Furniture well known for their wide variety of furniture. Curved Entryway table completely fulfils the customer needs of having a unique and modern designed entryway table. It is well finished, stylish and made of fine solid wood. Give your home entrance a trendy look with this amazing Curved Entryway Table.
Walnut entry table
Made of solid Ohio walnut, Walnut entry table is simple, sleek and modern. Durability and quality of the table can be easily determined with its fantastic looks. Sapwood pattern on the opposing ends of the table gives it a unique look. The table will not occupy much space and you can easily place it anywhere at your home.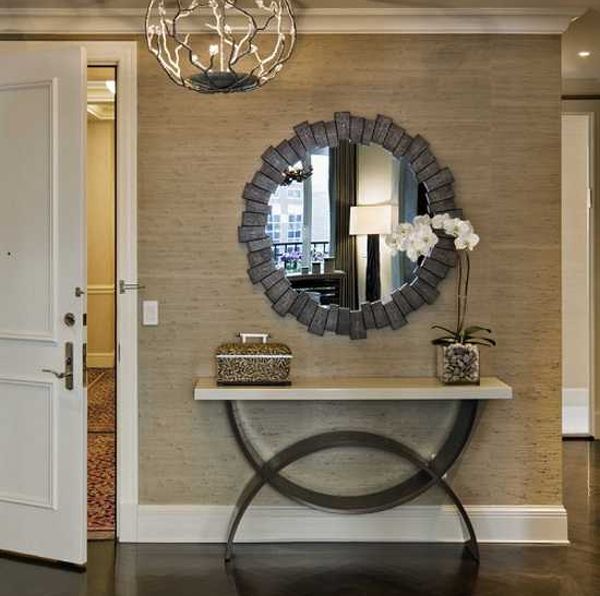 Cantilever entryway table
Who does not like to have an entry table with exceptional looks, for them Cantilever Entryway table is just the right chose. Made with three different compositions the table is best in its quality and presence. You can see the fine granite and wood combination used in construction of the table. This is something beyond the imagination of a normal person.
X Rated
X rated entry table is perfect for those who love to be stylish and modern. X base console by Lawson Fenning is made using smoky glass together with polished area, which makes it graceful and eye catching.  Considering fashion and trend, the leather handles have been designed beautifully and give a modern look to your home entrance.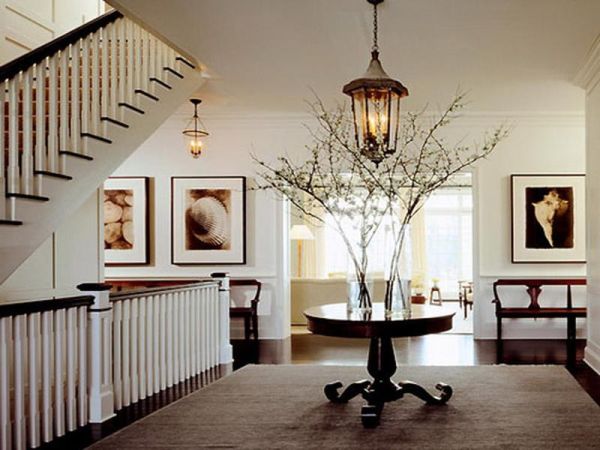 Regal Wonder
Rich in looks and superior in quality, Regal Wonder entry table offers something of a royal look.  The main feature of the table is its magnificent beauty that includes scoll and acanthus decoration along with carved paw feet that gives it a different look. Regal Wonder is the a table you will love to add in your home interior.
The fancy
The fancy is another widely used and much appreciated entryway table. Good in look the table is hand finished and features a vampy black hardwood finish. You just cannot take your eyes off from the curves of this shapely table. The table well matches the need and desire of many of consumers.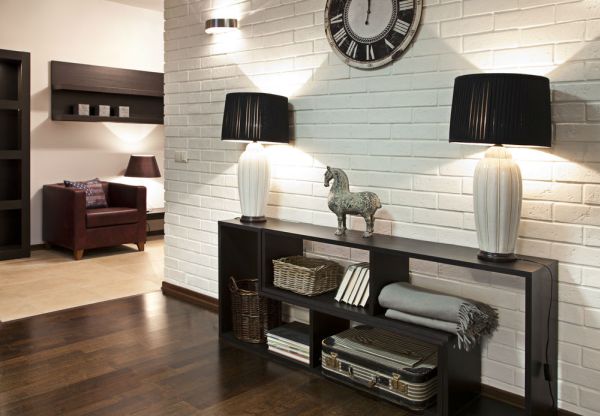 Fab home august console table
Made out of premium solid mango woods with central grooving pattern, Fab Home August Console table is simple yet durable. Available in walnut color the table features a height of 3o inches together with length of 4o inches and 27.7 inches width. Walnut matte finish of the table gives a nice and adorable look.
Winsome wood table
Winsome Wood table by Winsome table is easy to afford and quality wise superior. The table consists of four drawers, simple carved legs, and paneled sides that make it different from others. Made with solid Beachwood the table features brushed chrome door pulls with black finishing. This tailored styled table is highly country inspired and is available in a very cheaper price.
Summary
Rather than ignore the entryway table as a mundane piece of furniture, you could jazz it up with better designs that offer better function and looks. The table is hardly a thing to be ignored, you could add uses and style to it.