Fruit bowls are an eminent dining table accessory used for storing and keeping fruits. It does serve the function that goes with its name, but a fruit bowl can be much more than a basket for fruits. You can also use it as a showpiece for decoration purpose. Some or the other way fruit bowls are the significant part of your home decoration. Here we present you the list of amazing fruit bowls that serve as an important dining table accessory.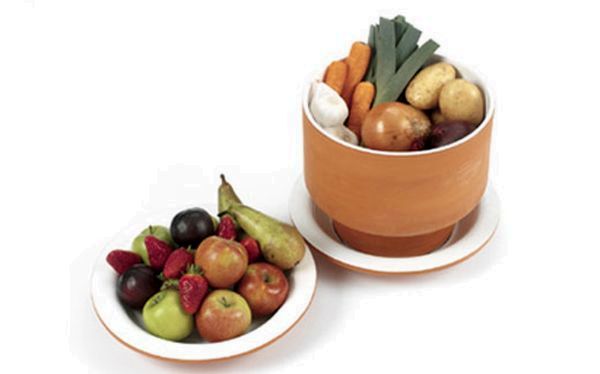 Eco cooler
Equipped with natural cooling properties, Eco Cooler is a handmade terracotta fruit bowl. You can pour water in its bottom plate and terracotta will absorb the cold water, which wills automatically keep your fruits and vegetables fresh and cool. You actually do not need a refrigerator to store and keep your fruits fresh with the help of this multipurpose fruit bowl.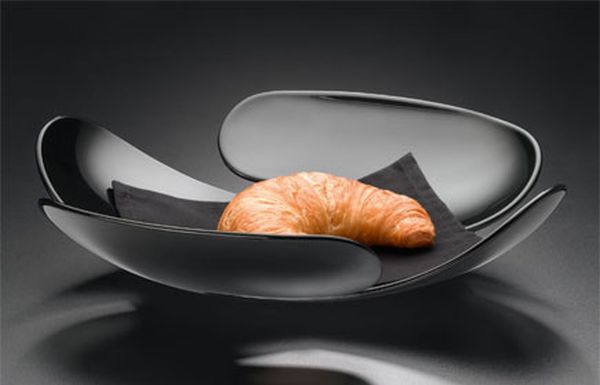 Eve fruit bowl
Eve fruit bowl by koziol is amongst the most demanded and much appreciated fruit bowl by many users. You can use it for serving fruits as well as for serving bread at your breakfast table. Eve fruit bowl features an excellent design and comes with a napkin that protects the bottom of the bowl. It is decorative yet functional and can hold large number of fruits.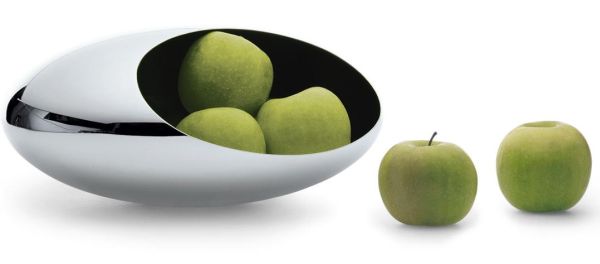 Cocoon fruit Bowl
Cocoon Fruit Bowl is an attractive fruit bowl made of polished stainless steel. Designed in a very stylish way, the unique shape of the bowl looks like a spacecraft. Cocoon fruit bowl is versatile in nature and you can store anything inside it such as fruits nuts or even sweets. The bowl is available easily in two different designs, fruit bowl and candy bowl.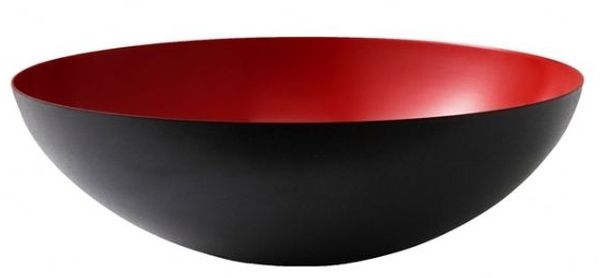 The luminous kernit bowl
Herbert Krenchel, a civil engineer introduced the luminous kernitt bowl some 50 years ago. The luminous kernit bowl is simple yet classy. With superior quality and multi uses, the bowl is perfect for regular home use. Available in different sizes, shapes and colors you can use the bowl for many purpose such as keeping snacks, nuts, fruits or just for decoration.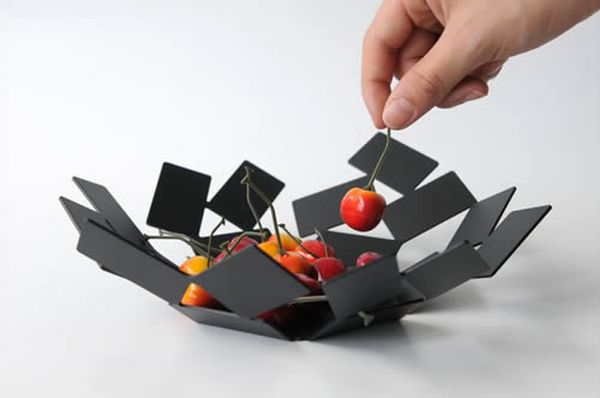 La Stanza dello scirocco
Created by Italian designer Trimarchi Mario, la Stanza dello Scirocco is an innovative fruit bowl made of white resin and steel. Hardwearing steel and geometric look of this fruit bowl makes it different and exceptional from others. You just cannot take of your eyes from the beauty of this bowl.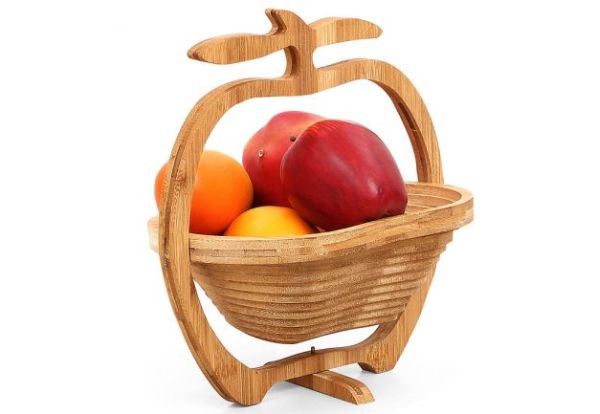 Home republic fruit basket
Home republic fruit basket made of solid bamboo wood is simple and reasonable. Give a new look to your dining table by adding this beautiful wooden fruit basket and get closer to the nature. Home republic fruit basket is easily affordable and it will help in keeping your fruits fresh.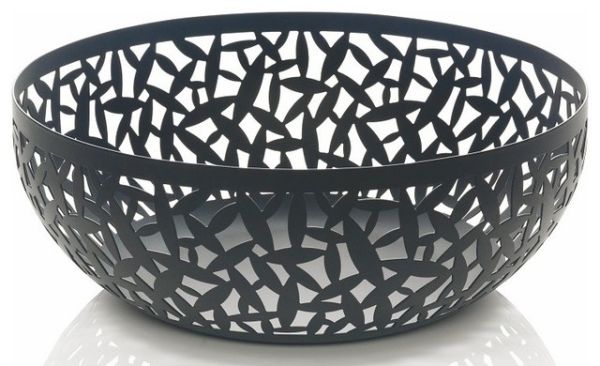 Matte black fruit holder
Manufactured by Alessi, Matte Black Fruit Holder is an attractive fruit bowl, which can also be used as a showpiece in decorating your house. This extremely modern fruit bowl is made with epoxy resin and steel. Warm tones of the bowl helps in keeping the natural colors of the fruits unchanged for quite a longer time. Its eye pleasing beauty will surely make you fall in love with it.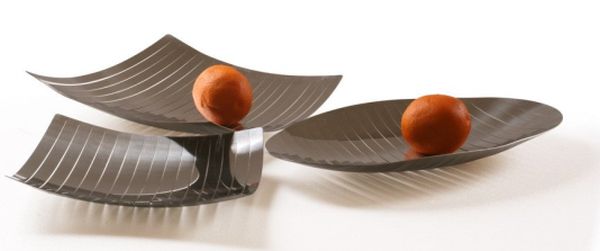 Curvy tray
Curvy tray is a designer fruit bowl made with stainless steel. Extensive creation of double wall makes this spectacular fruit bowl one of its own types. The bowl is highly finished, hand fabricated, and made from high-grade steel. You can use it for keeping fruits as well as presenting dry fruits. Available in two sizes, the bowl is a perfect blend of sleek design and superiority.
Summary
Fruit bowls can have functions beyond the mundane. Creative fruit bowl designs not only improve their function of storing fruits, but also provide a rather stylish look for your dining décor.