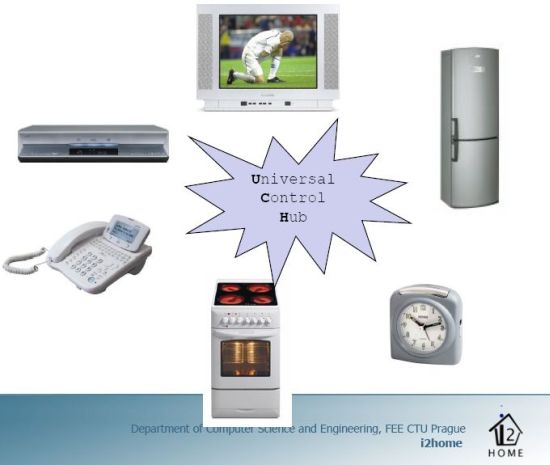 "Smart-home" technology that allows people to control household appliances via their mobile phone or other gadgets is being shown off in Germany.
Funded by EU, the i2 home project is especially aimed at giving independence and control to the older and the disabled people. Middleware is the technology that has been used to control heating and all the other stuff like air conditioners to be controlled by any gadget or interface that you choose. This new technology is the result of combined efforts of EU industry, user groups and the universities. And, the hard work seems to have paid off well. This particular platform requires all the appliances to be networked together and the so called middleware sits between the home appliances and a controlling device, which can be anything like a mobile phone, allowing them to communicate.
Various control interfaces have also been created by i2home project. The research which was carried in collaboration with various groups like Alzheimer's patients, blind and partially sighted people, so that technology could be matched to their needs has finally come to an end. But, the project team and some users are still evaluating it with the help of demonstration of technology in German town of Saarbrücken, as it has been mocked up in a kitchen here.
"Finally, something that works," said Ginger Classen, a blind, German accessibility expert. "If this technology is adopted by many manufacturers, I could finally go appliance shopping like sighted people in a normal store, having the choice to buy cool and stylish products."
via: BBC