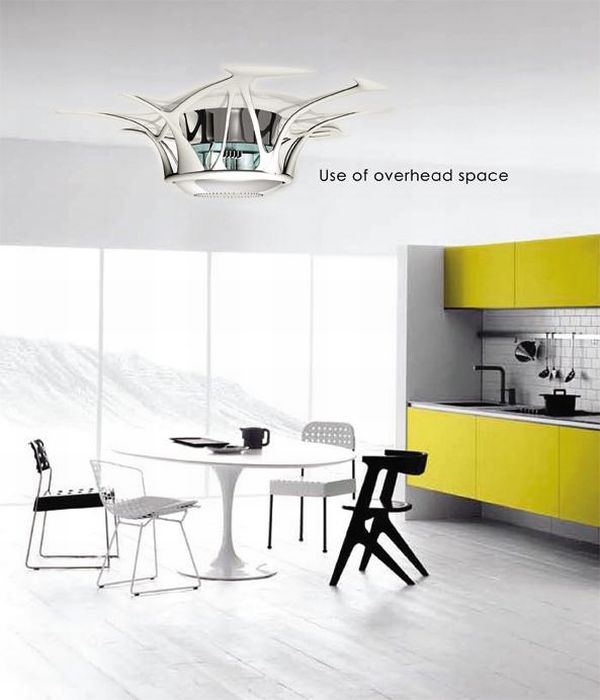 Eco Vessel Autoclave (EVA), the new age steam dishwasher is just the thing for futuristic homes. Imagine a situation where you use minimum water and detergent to get spotlessly clean dishes in no time. The technology used in this dishwasher is environmentally friendly. Conceived by Australian designer Melody Shiue, EVA recycles water vapor in a way that the dishwasher uses minimum water. The water vapor is generated from hydrogen cells.
The product was designed as an entree for the Electrolux Lab Design Concept competition 2010. The electrically operated device does not take up too much of your kitchen space. It can easily be fitted overhead. The design is such that while washing you need not bend too low or reach up too high, the fitting is such that the device is at shoulder level.
The best part is that this steam dishwasher achieves nearly 90 percent dish sterilization, recycles water vapor and stores the dishes post washing. This keeps your utensils clean all day.
The device has a small water reservoir and a steam generator that are connected to the upper section fitted with a proton exchange membrane and an ultra filtration membrane separates the water reservoir from the steam generator.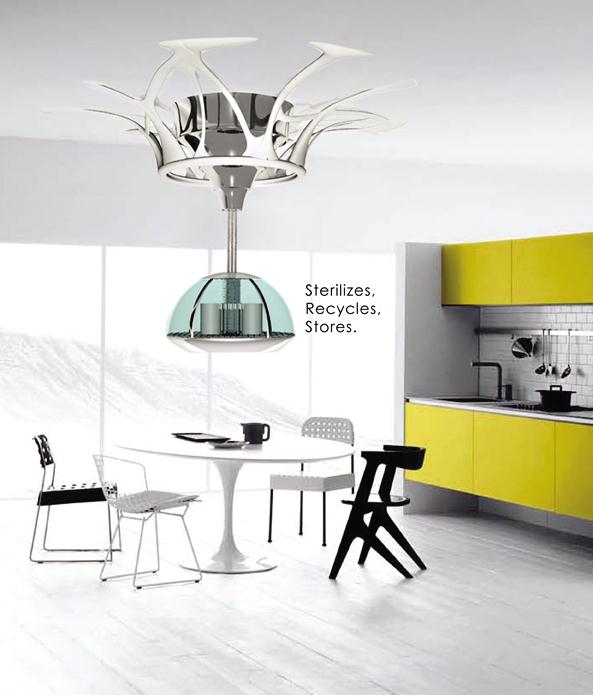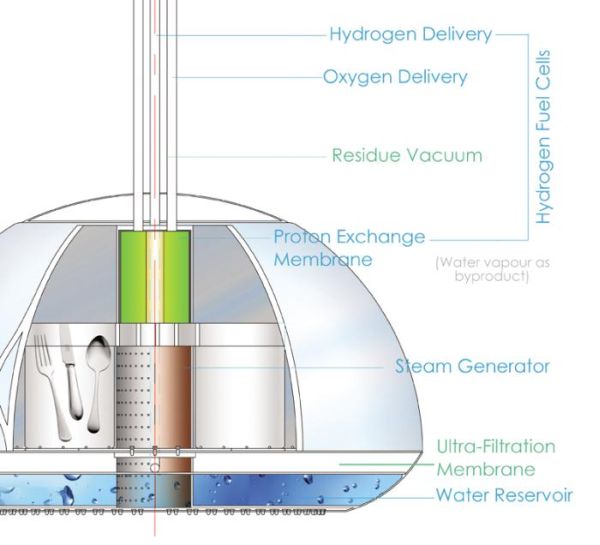 Via: Coroflot