Dripping eyes is a common problem that every cook has to face when chopping onion in the kitchen. Now we have some amazing gadgets in the market that not just help you save time in the kitchen but also protect your beautiful eyes from watering. Onion choppers can be helpful for you in multiple ways and some of them are:
Onion chopper is one of must have kitchen tools and are useful in meal preparations. We often spend lots of time in the kitchen not for cooking but only for preparations. A handy onion chopper can help you in meal preparations and save your time too.
Available in different designs and styles in the market, latest onion choppers allow you chop vegetables and fruits easily and quickly. You can go for manual choppers to make chopping a real experience.
If you do not want to go for manual choppers, electric choppers are easy to use and improve your efficiency in the kitchen. This can make your onion chopping a hassle free process. Now you can chop onions for pasta and other dishes easily.
Choosing a good onion chopper can help you be efficient and cook fast. Here we have some attractive manual and electronic onion choppers that can help you save time in the kitchen.
Proctor Silex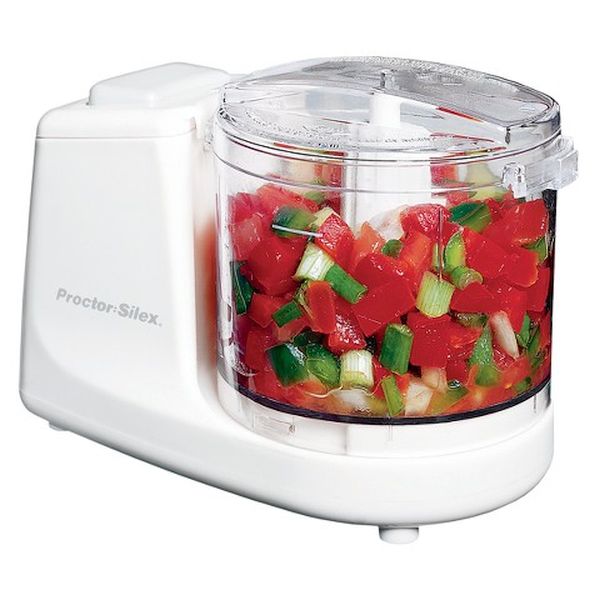 Proctor Silex is an amazing gadget that can help you chop vegetables quickly to save your time in the kitchen. Specially designed to chop onions, this gadget makes cooking a tears free experience. Easy to install and operate, Proctor Silex not only saves food preparations time in the kitchen but also enhance the beauty of the counter top. Featuring sharp stainless blades, the chopper comes with a clear jar and let you see the entire chopping process.
OXO Mini Chopper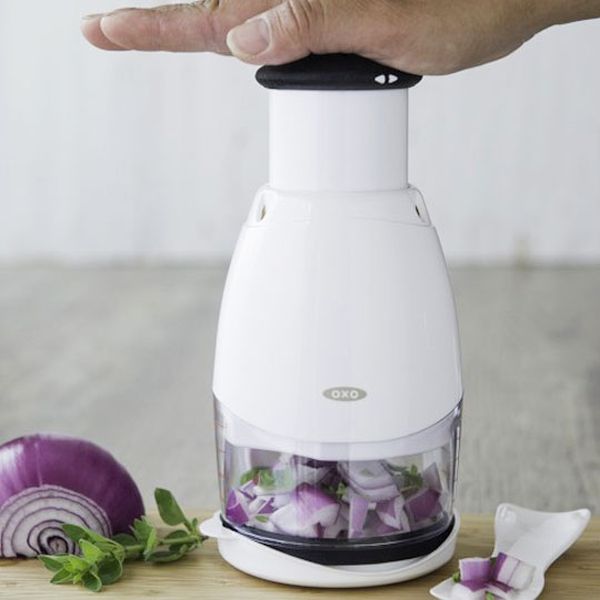 As the name suggest, OXO mini chopper is a very small gadget that you must have in your kitchen. The compact chopper can help you to make your favorite dishes in just few minutes. You can chop onions, garlic, ginger, nuts, and many other things without wasting any time. Its sleek design, small size and stainless steel blades makes it a perfect tool for modern kitchens. The clear cup of the chopper allows a clear view of the ingredients within to get precise pieces.
PI Onion Chopper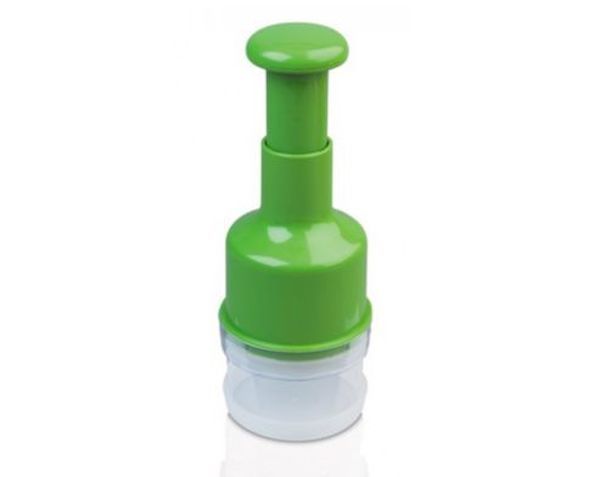 Especially designed for onion cutting, this is another trendy gadget for modern kitchens. With PI onion chopper, you can easily dice onion to prepare your meal. All you need to do is place the onion in the manual chopper and close its lid to get small onion pieces. This is a best solution to keep your eyes safe while chopping onions in the kitchen. made from plastic and stainless steel, the PI onion chopper reduces onion vapors and keeps your hands safe too. This gadget is dishwasher safe and you can clean it easily.
Chef and VeggiChop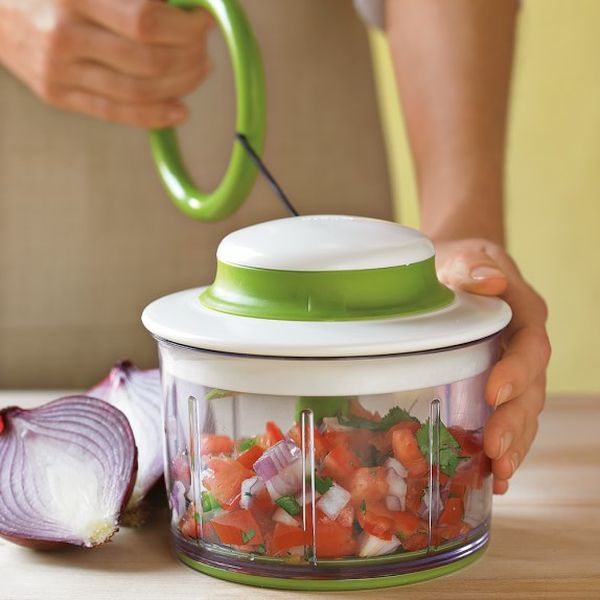 With Chef and VeggiChop, you just need few strokes to chop vegetables and onions. Easy to carry and operate, the beautiful and trendy gadget is best for modern kitchens, as it help you save a lot of time. This is. You just need to plug it in and wait for few seconds to get perfectly chooped vegetables. You also get a convenient storage lid with the Chef and VeggiChop, so that you can store chopped material easily.
Freshware onion chopper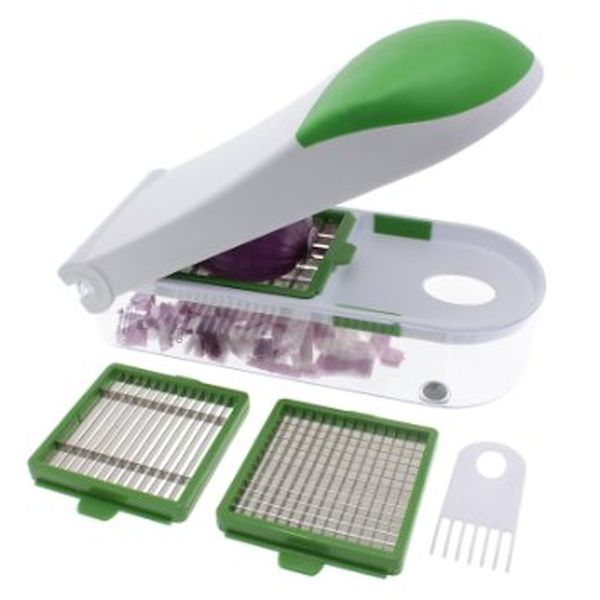 Freshware is a manual onion chopper that let you go environmentally friendly in the kitchen. This gadget not only saves your time but also minimizes the energy consumption in the kitchen. You can easily chop onion and other vegetables with the help of this gadget quickly and effortlessly.
Chopping vegetables in the kitchen can be tricky and time consuming. However, latest chopping tools, be they manual or electrical, can help you to chop onions and vegetables quickly and effortlessly.