Kitchen islands are becoming more popular these days as they apart from being functional also add a trendy look to your kitchen. Ideal for open kitchens, islands provide a neat and organized work area to prepare your meals quickly and effectively. Available in different sizes and styles, islands simply give a new look to old and boring kitchens. Here we have listed some interesting and unique island designs to help you add trendy look to your kitchen.
Stovetop islands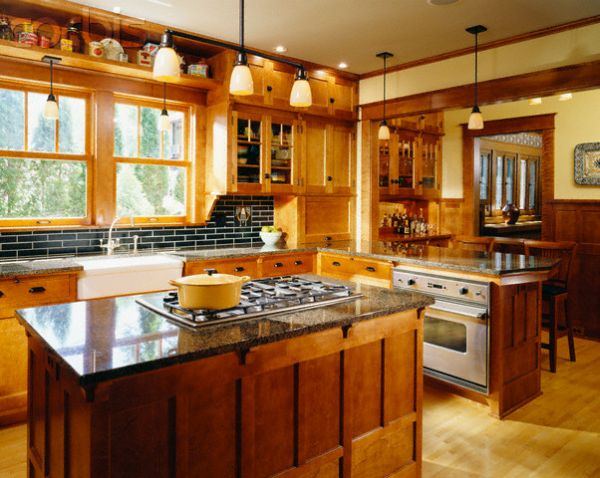 Stovetop islands give a neat and unique look to your kitchen. These types of kitchen islands give an illusion of no cook top, as the cook top camouflages itself on the surface of the countertop. To turn the induction cook top on, just touch the start button and you are ready to cook your meals. Stovetop islands provide you extra space for food preparations and other kitchen chores.
Invisible islands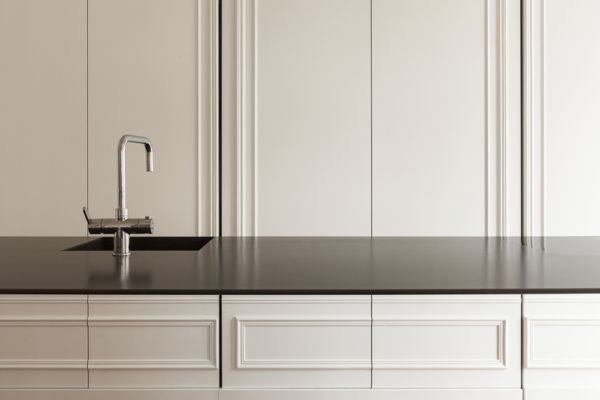 Invisible islands as the very name suggests hide themselves smartly in the kitchen and make the space look bigger. The same colored background makes the island look like invisible counter with no cabinets and storage. Other than adding a classy look to the kitchen, invisible islands present a unique design that gives an illusion of little bigger cooking space and dining area.
Storage islands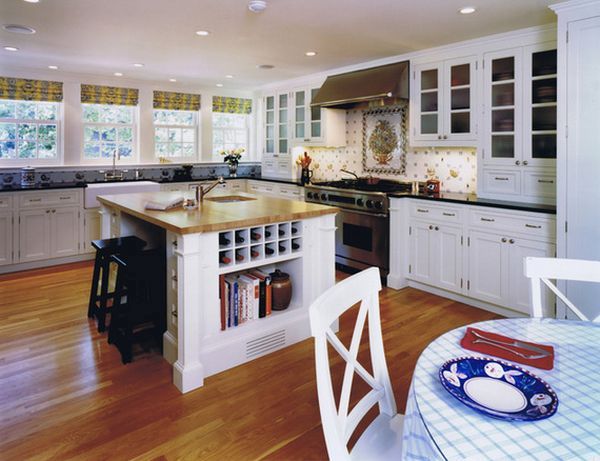 Storage is an essential part of every kitchen, especially small ones, so that you could manage your stuff easily and cleanly around the cooking surface. Smart storage or shelves make your small kitchen look more spacious and beautiful. Kitchen islands with storage come handy in this situation, as smartly designed counters remove all the clutter from the cooking area and help you cook meals quickly and efficiently. This includes cabinets in the bottom side of the counter and hanging shelves above side of the counter. With island storage, you can easily store appliances, vegetables, fruits, and other things in the kitchen.
Detachable islands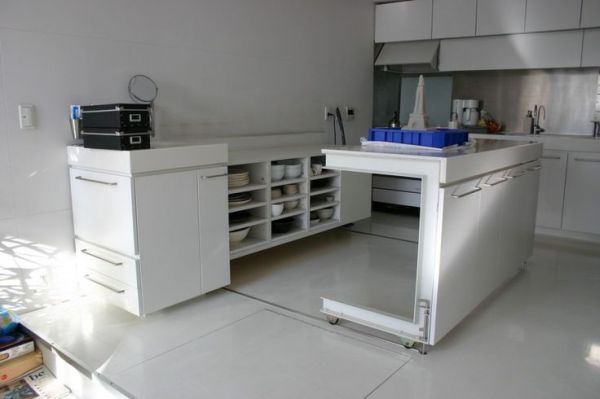 Detachable Island is a perfect solution for small kitchens, as they apart from presenting an attractive design also add extra space to modern kitchens. These types of counters can serve you in multiple ways. They can be your island and you can convert them into a serving counter as well. The detachable feature of these counters makes them a perfect option for kitchens with limited space.
Multi-story kitchen islands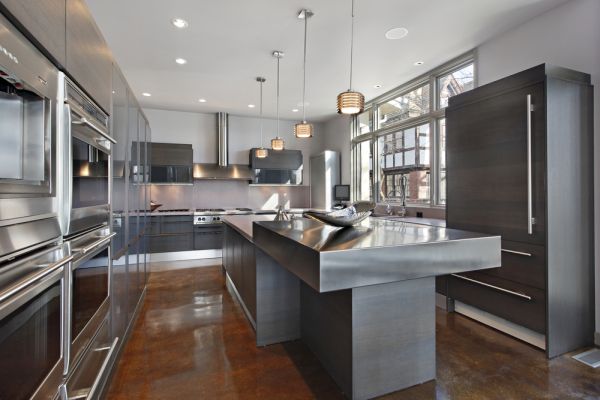 Multi-story kitchen islands can make your old kitchen look new and trendy. They add extra space to small kitchens. Multi-level islands made from stainless steel give a classy look to the cooking area, while metal countertops are easily washable, as you just need to move a cloth on the surface to clean it. Countertops with multiple layers create extra storage space and make the kitchen spacious.
Colored islands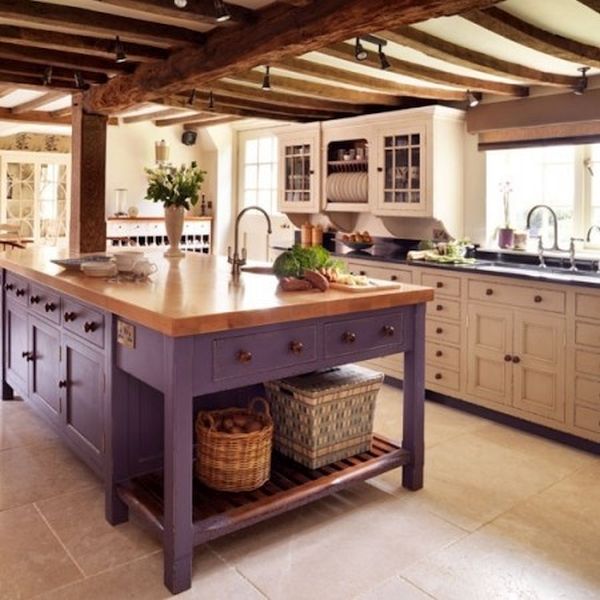 Colored islands give a vibrant look to old, dull kitchens, so that users can enjoy their time while preparing meals for their family or friends. If you are looking to remodel your old kitchen, these islands will let you play with your ideas and create unique, vibrant patterns in and around the cooking surface.
You can do little experiments with the backsplash and countertop as well. For this, you will have to add different colors, designs, and styles. You can also go for different materials, including marble, wood, granite, and more, to mix and match the theme of your kitchen. Blend of many colors and materials will make your kitchen look trendy.
If you want to renovate your kitchen, then adding a stylish yet organized island or counter can be a great option to improve your efficiency. Islands not only enhance the overall beauty of the kitchen but also make your kitchen look spacious.