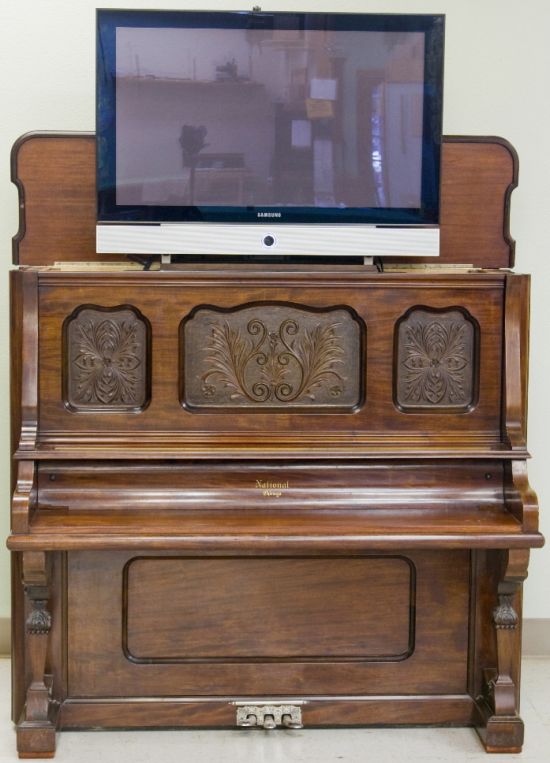 A long time back, pianos used to adorn any living space, silently conveying one's feel for music. Now, with the passage of time, they no longer deck the center stage as they used to. Still we have conjurers like Maurice Unis and Marc Gaudin who have certainly done a commendable job in refurbishing this Classic instrument. The key devised is to drape them in new garbs and revive that fading harmony.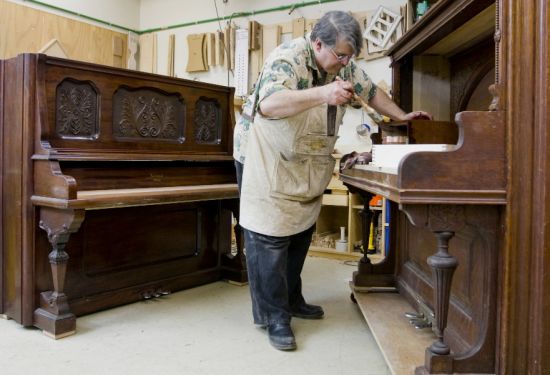 Art makes it possible:
Largely owing to the Classic Pianos, one can see a 1910 white-oak Hamilton and a mahogany National, standing proud at The Joinery's showroom. Where the former got transformed into a writing desk, the other touts a flat-screen television mounted on its counter. No doubt, it's an impressive transformation but it was never that easy. Tucking that keyboard out and sliding the front panel back while ensuring that the carvings remain intact certainly requires focus and accuracy.

Definitely, a laudable enterprise:
Invigorating the dumped heritages and lending them respectability is nothing short of an impressive mission. Anyway, who allows such worthless scrap occupy valuable space lest you change it to something useful.
Via: Oregonlive