"Simple is beautiful." That definitely is the mantra as far as minimalists are concerned and it is not difficult to see the truth in that statement. One just has to look at the family furniture created by Frederik Roije, a designer based in Netherlands, to be convinced that furniture can be made 'simply' beautiful.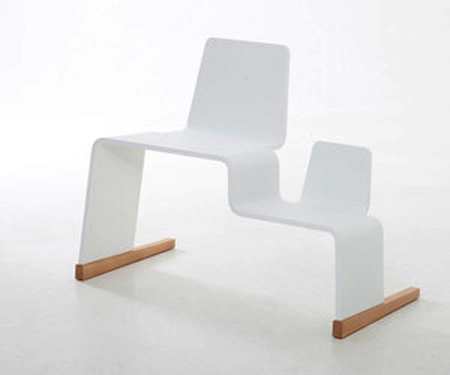 Roije's chair is basically a two-seater made as a single, flowing piece. Since it has been created to symbolize a child-parent relationship, one of the seats is shorter than the other. Apart from this symbolism, the lower height of the seat also makes it comfortable for the child to get on to. Though the simplest version of the chair has two seats, there are also design options available for multiple adults and multiple children in various permutations and combinations.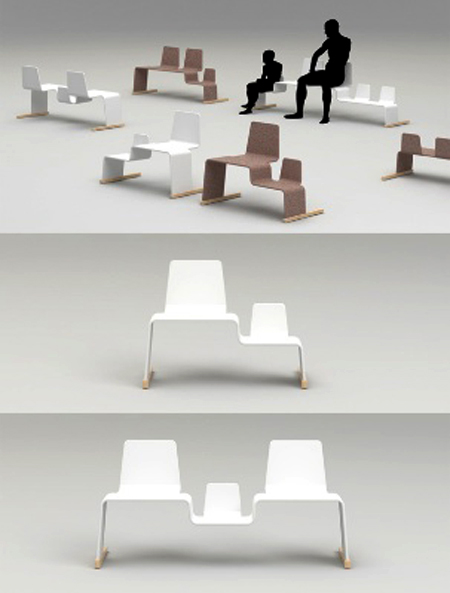 Constructed of aluminium, the chair is ultra-light and can be easily shifted around the house. The aluminium has been folded to lend the chair strength and has been powder coated in white to enhance durability. The chair has been set on solid wooden blocks which extend outwards from the frame lending good support.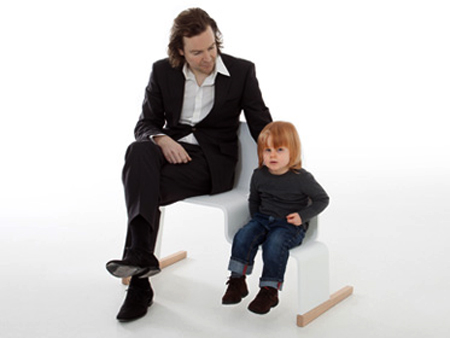 The elegance in its construction along with the lightness make the chair a perfect piece of furniture for any home.