The Japanese Rock garden, more commonly called as the Zen garden, is a creation that consists of a combination of basic elements like water, plants and rocks and hold great spiritual importance. These gardens are minimal and were originally designed by monks for meditation and to sanctuaries of peace, relaxation, and serenity. They are light, uncluttered and provide an excellent visual retreat in real sense. So, if you too are desirous of transforming your backyard into a peaceful and tranquil haven, read this article to know ways to create your own Zen garden.
Determine the garden's size: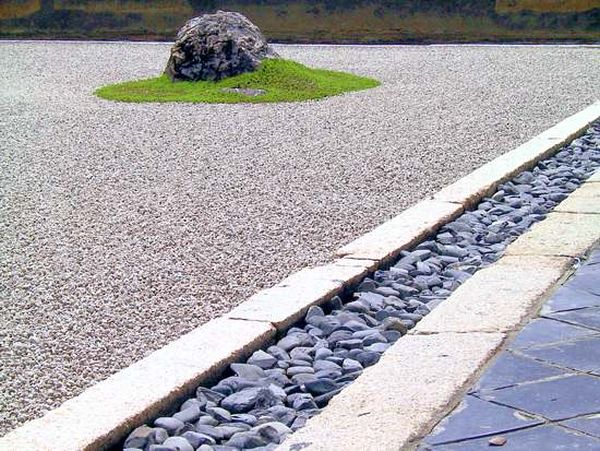 The first and the most important step in designing a Zen garden begins with determining its size. It can either cover your entire garden or may be simply a part of your entire garden.
Create an attractive entrance: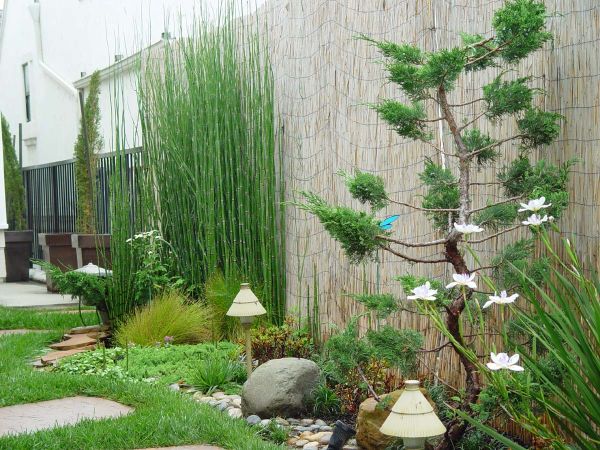 Your garden needs to be an isolated and secluded place from the chaos of the rest of the world. Hence you should see to it that you demarcate the garden from the outside with the help of bamboo fences. Your garden should have an entrance along with an eye catching garden alcove.
Garnish it with gravel and sand: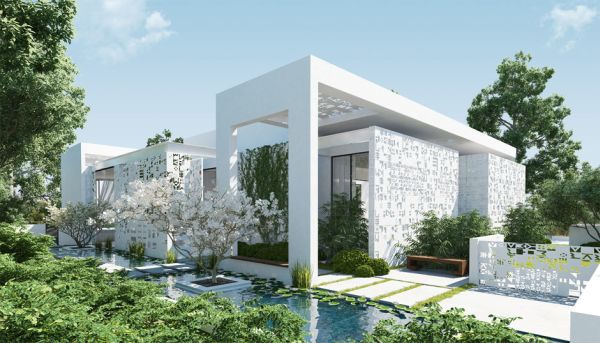 Sand is one of the most important elements of a traditional Zen garden and is used to symbolize water in the gardens that do not bear any pond or stream. To make your Zen garden complete and aesthetically appealing, you need to create a sand garden as large or as small as you want. You can highlight your sand garden or dry garden with the help of river rocks and gravel. Sand is raked with the help of a wooden rake to create a water ripple effect. This is the most attractive feature of a Zen garden. You can even use molds to form various sand arrangements.
Place stones and pebbles: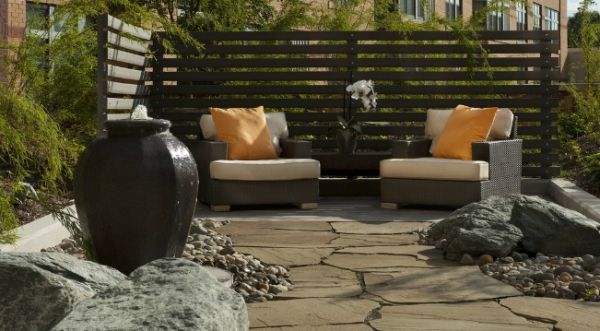 After sand, the other important elements of Japanese garden include rocks and their thoughtful placement in the garden. The most commonly used rocks include river rocks and gravel. While small river rocks are used to create excellent walkways, larger ones serve to be elegant garden focal points.
There can be numerous formations that can be created with the help of rocks; however, they do not need to be overdone be overdone. You can use large straight stones to represent trees whereas water can be represented with the help of small and flat stones. This would give your garden a perfect Zen effect.
Make proper lighting arrangements: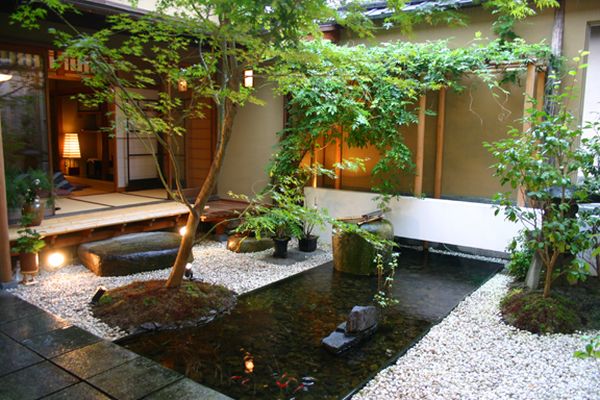 To make your Zen garden appear extremely spellbinding even during the night you should make proper lighting arrangements. The shadows created by the lights will make your garden a blissful haven. You can use natural wick lanterns, hanging lanterns, intimate table lighting or even the pagoda lights made from stones or concrete to light up your garden and illuminate different areas of the garden. This will render the garden a unique ambiance and tranquility.
Add plants: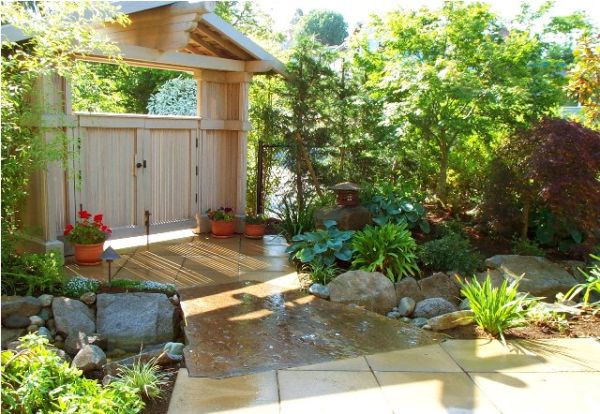 Plants are an integral part of any garden. However, Zen gardens are generally found to be plant less you can still add some greenery to create balance. You can plant small plants along the stone or wooden pathways. The plants that can be used for a Zen garden include traditional Japanese maple tree, water iris, bamboo, tree peonies and Japanese apricot tress. For a table top Zen garden, the best options are bonsai trees.
Add water features: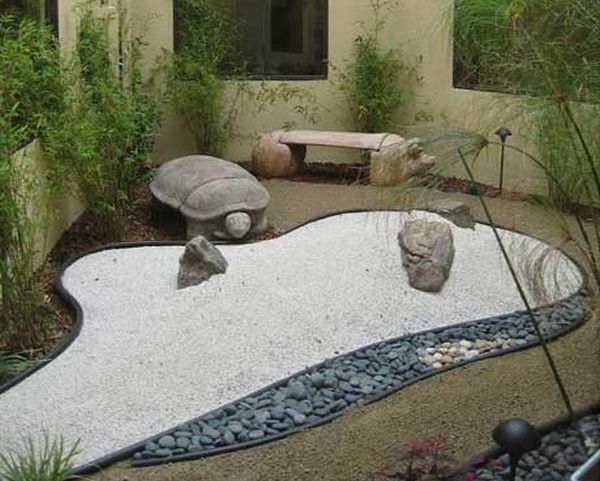 Water features like ponds, streams and tiny waterfalls too make a modern Japanese garden extremely inviting and irresistible. Water is a symbol of positive energy and provides you with peace and relaxation. To have an excellent water feature you can either have tabletop fountains, waterfall or a koi pond.
Summary:
Whether you have a small sand garden or a full size garden with water features, plants and lights, Japanese Zen garden will provide you with complete peace and ambience that would rejuvenate you mind, body and soul.