May it be summer, spring or winter, if the home looks dirty, untidy or lack freshness then none of your family members are going to be in a good mood. Home décor becomes boring after a certain period of time and our senses demand change. Changing the home décor a little bit can freshen up its appearance and lighten the mood of inhabitants.
You do not have to spend big bucks on renovation every season for making your home look fresh and bright. There are some simple ways through which this goal can be achieved. In the following some pro tips for freshening up your home décor have been discussed.
Cleanliness is next to Godliness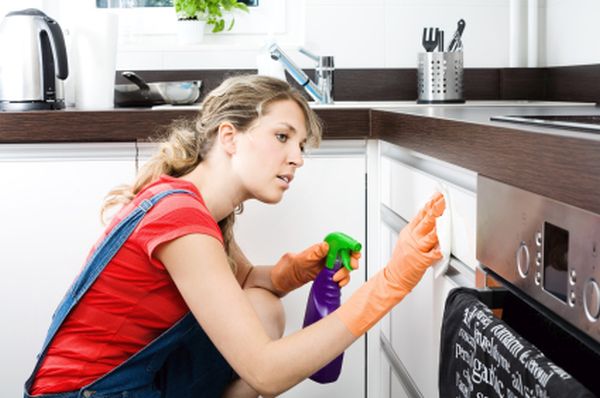 An uncluttered room, where everything is organized properly looks much better than an unorganized and cluttered room. Clutter affects our psyche negatively and prevents us from thinking clearly. Before you paint or buy new furniture, start by cleaning and reducing the clutter in your rooms. Take the good old scrubbing brush and scrub the sink, the cabinets, the kitchen top and every other area that needs to be cleaned. Clean the wardrobes as well. Put away the things that you don't use anymore. Sell or donate old clothes, boots and papers. A clean home always looks fresh by default.
Embrace the green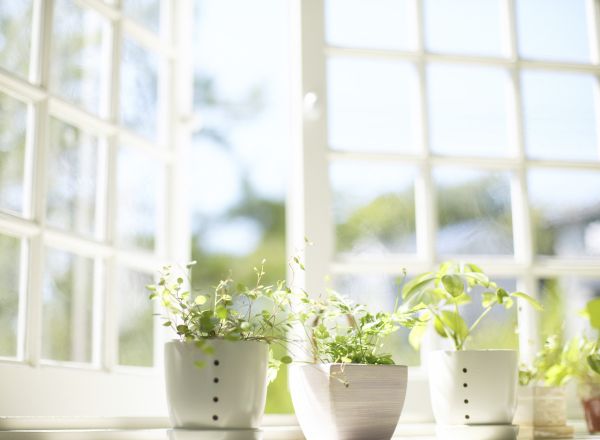 Flowers and plants can change the indoor environment completely. Indoor plants in colorful planters will brighten up any corner of your home but make sure that you never forget to water them. Get some nice vases for the drawing hall, bed side table and dining table. Best choices among flowers would be orchids, roses, chrysanthemums and succulents. Colorful flowers will change the vibe inside your rooms and lift the mood of beholders instantaneously.
Start painting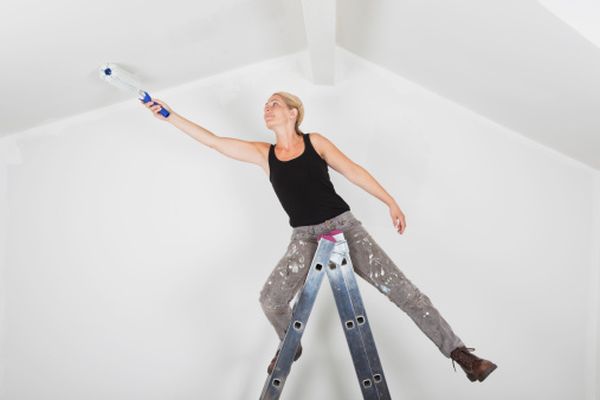 There is nothing more effective than a splash of color for making your home look fresh and gorgeous. You need not invest in painting the entire house. Suppose your drawing room is all white and you like it that way. Think about elevating the look by painting a single wall in floral or other patterns or just one color. DIY painting projects give you a chance of showing your creativity cost effectively. You may also paint the front door or any other door, closet, cupboard, cabinets or just the bathroom. Color changes the appearance and gives your eyes something new to feast on.
Accentuate and accessorize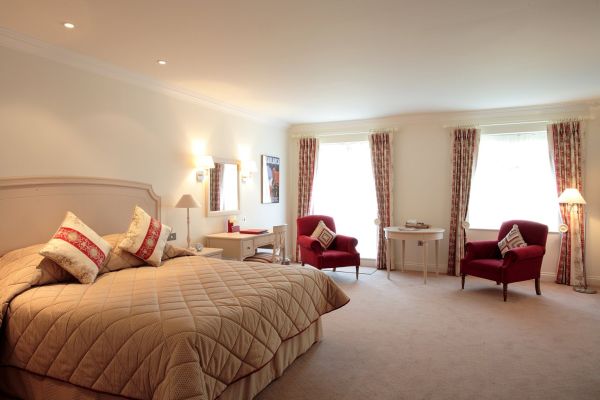 Changing the bedspread, bed cover, floor rug and cushion covers in every room can also help in making your home appear fresher. Bright, floral or patterned cushions in contrasting colors can elevate the style quotient of your rooms. Introduce fabrics like silk, velvet, linen and cotton into your room decors and mix things up a little. Combining different fabrics and colors always helps. Instead of buying new furniture, you can freshen up the décor by adding a new lampshade or a wall painting.
Rearrange your books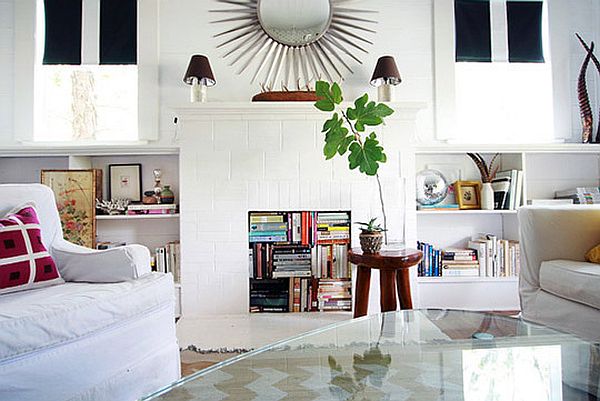 Book lovers can give their bookshelves a new makeover by rearranging the books by the color of their covers. Arrange all the reds and orange covers in one part, blues in another row and green in the next. When you are done it will be a visually pleasing arrangement. People who love DIY projects can use wicker boxes or crates for making nice storage cabinets for books, papers and magazines.
Summary

The rule of thumb for freshening up the décor of your house is organizing and cleaning it. Add new elements that create visual symmetry and use bright colors for giving a bland white room the much needed oomph.