With the summer in its full bloom and most people still in
their post-summer vacay daze, backyard BBQ grill sales are in high gear. However,
folks that don't have the space in their backyards for a full blown barbeque
grill or people that cannot afford big and fancy models are already on the lookout
for smaller and more affordable options. The Fire Sense Notebook Portable Grill
by Hotspot is one such nifty option that gives users the satisfaction of using
a fancy grill without having spent a huge chunk of money on it.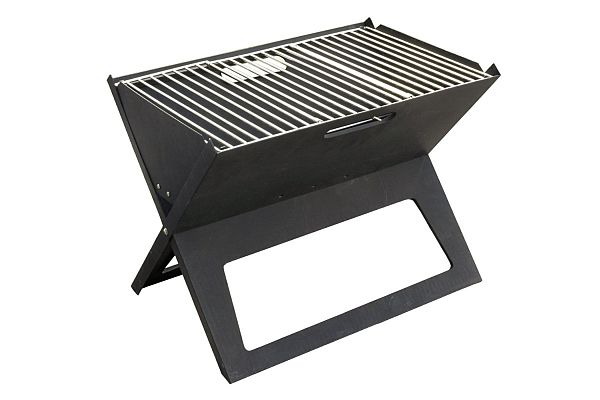 The BBQ grill is designed to be ultra portable which means
that you can take it to picnic with you or to the beach or even camping as it
folds flat and can be carried very easily by hand or in a backpack. The grill,
like its name suggests, can be folded flat into a compact 1" thick gizmo and
looks something like a religious book holder when opened. The Notebook grill is
made using 304 stainless steel which is ultra durable as well as super easy to
clean.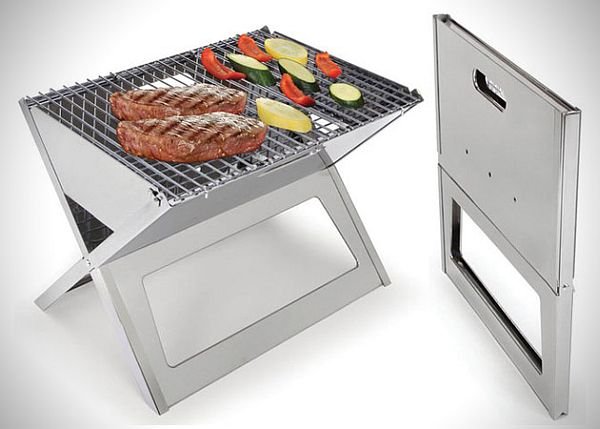 The Fire Sense Notebook Portable Grill also weighs a mere 8
pounds which means that it doesn't add too much weight to your picnic setups or
camping gear. When folded out, the grill provides ample space for barbecuing plenty
of delicious hotdogs, burgers, juicy steaks and can also be used for toasting
buns and grilling summer veggies for fun meals with family and friends while
outdoors.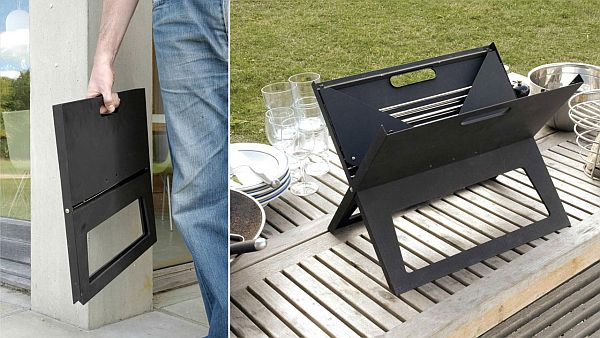 The Fire Sense Notebook Portable Grill can go from a flat
folding package to a proper portable grill in two simple steps and when folded
out, it turns into a 14.18-inch tall BBQ grill. The clever, portable and easy
to clean charcoal grill retails for just $32.