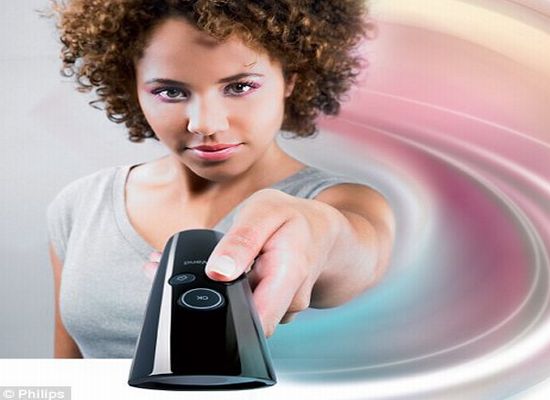 Enhance your PCs and TVs with uWand "remote touch" pointer technology from Philips. Facilitating the users with fluid 3D gesture control of electronic devices, this remote touch promises to supersede the traditional remote control. A small infra-red camera links to two beacons either built into the TV set or into a detachable bar beneath it. Gesture-based control eliminates the need for the buttons and expands the range of interaction. It's more or less like a flying computer mouse that when waved in the air does the trick. You click it on and a channel calls it up onto the screen, turn the uWand to the left/right to adjust the sound/color. uWand lets you watch your photographs on your TV set while sitting comfortably on the sofa in front of your TV, also, it has the ability to drag the pics to in the digital picture frame in the room.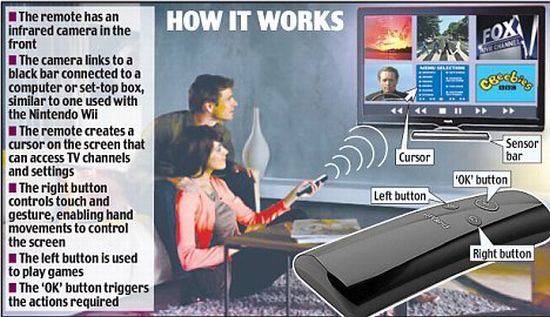 According to the company:
Consumers sitting on a sofa simply point the uWand in the appropriate direction, click to make selections and move the uWand to interact with screen menus, and manipulate objects such as photos, as if they were actually touching them.
Not only this, it is anticipated that in the coming future the uWand could also be used to turn on the kettle in the kitchen by just clicking on an icon on the TV set. How cool is that?
Via: Pocket-lint