We all spend a significant amount of time in the bathroom daily. We perform several daily chores and personal grooming tasks in our bathrooms. Thus, it is critical that this place remains comfortable and soothing. One great way to design it to be comfortable is by installing some nice flooring. While its flooring should have an inviting design and aesthetic appeal, it should also be made of non-slippery and waterproof materials. Here are some wonderful flooring options that can additionally give you a good choice of patterns, colors and textures.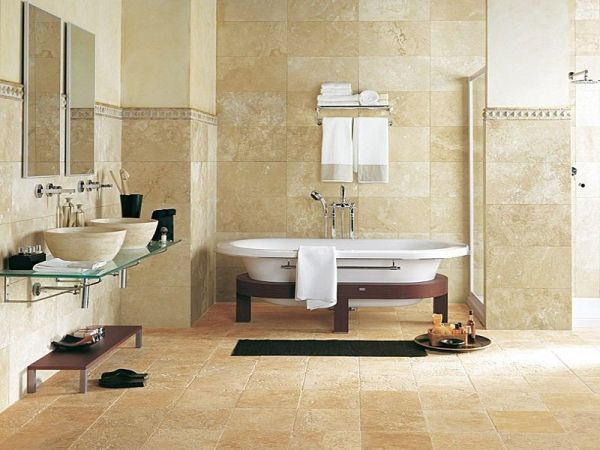 Natural stone tiles
Natural stone tiles provide several options ranging from smooth polished tiles to those having a rougher feel. You may get a wide range of colors and textures. Thus, these tiles can decorate your bathroom in the manner you want. You can also select the natural stone tiles to suit the overall decor of your bathroom. Natural stone is also a material that gives you a soothing touch and energetic feel. Thus, you may not only make your bathroom look elegant, but also give yourself a relaxing experience with natural stone flooring.
Padded vinyl tiles
These types of tiles and sheets are quite durable. These are water-resistant, as well as stain-resistant. As vinyl flooring requires a padded underlayment, it adapts well to all types of subfloors. These tiles usually receive a base layer of rubber or foam that makes the floor very comfortable. Your bathroom flooring receives a softer feel through these sheets or tiles. Vinyl tiles are also suitable for wet and humid conditions.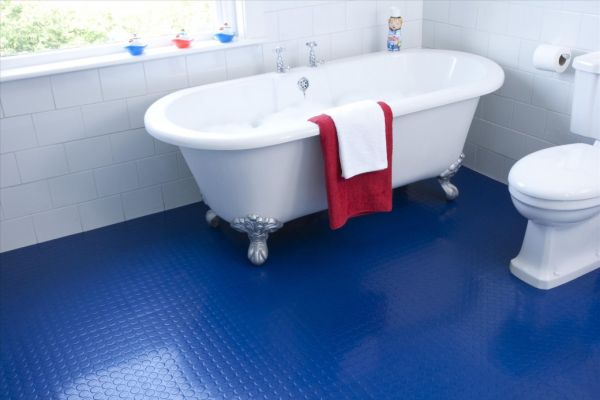 Rubber flooring
While many people do not install rubber flooring, it is one of the best options to prevent stains and to resist water. Additionally, it is very easy to install rubber flooring without any professional help. You may easily clean and maintain rubber flooring. When it comes to a warm, comfortable and insulated option, rubber flooring meets all your expectations. Thus, it is a great option to suit your entire bathroom flooring needs.
Mosaic glass tiles
When mosaic glass tiles are used as flooring options, these offer a marvelous, luxurious and waterproof feel to your bathroom. Do not bother about their durability, as these are really strong and resilient. You do not face any problem related to moisture, stains or humidity with these tiles. There is also an endless variety in patterns and colors available for mosaic glass flooring. Another advantage is that it requires very low maintenance, as it is easy to clean.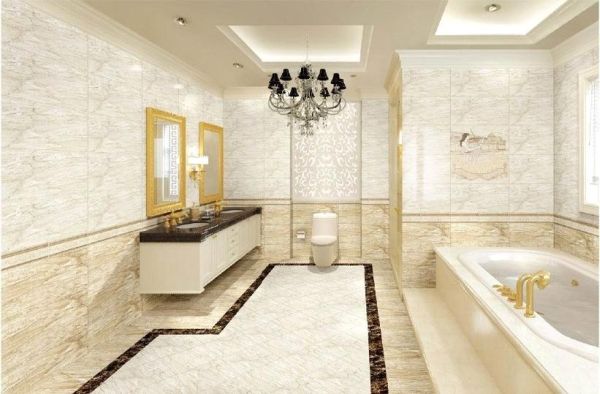 Glazed ceramic tiles
While ceramic is made to be solid and hard, it may be water absorbent. Thus, it is treated with melted glass glaze to make it waterproof. Glazed ceramic tiles can be available in any pattern, color and look. Thus, you get a variety of options to choose from. While these tiles are hard and strong, you can actually make them feel comfortable in the winter by using a below-surface heating system. These types of tiles can help you design your bathroom in endless ways.
Summary:
There are several waterproof flooring options available for your bathroom. These materials not only offer a variety of hues and patterns, but also give you good comfort.