If you are an avid gardener that has had to make the tough
choice of living in an apartment, you know just how frustrating it can be living
with so little space to indulge your green thumb. But that is precisely why the
vertical garden was invented. As appealing as most of them are, they still give
a distinct industrial look to the space. To prevent a vertical garden from
looking, well, industrial, Plants on Walls, a Norcross, Georgia-based company
has created the Florafelt living wall system.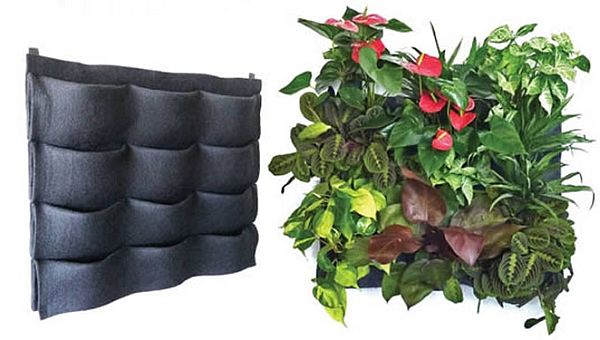 Essentially a living wall system that doesn't involve a user
installing creepers all over a wall, Instead, the living wall system kit comes
with modular pockets that can be hung onto any wall to create as sparse or as
dense a living wall as they want.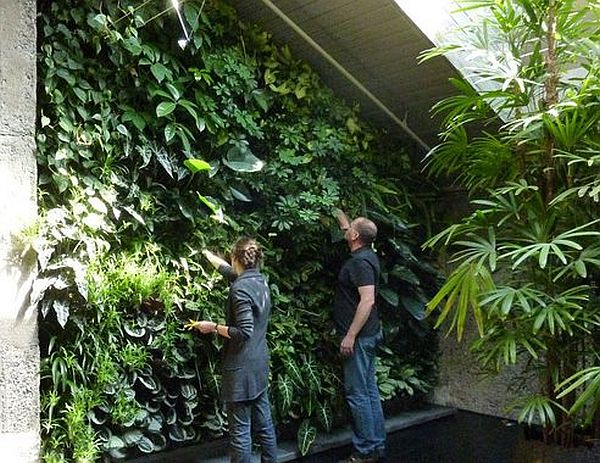 The handmade living wall system is created using PET plastic
felt which is non-reactive pH neutral, non-toxic and recycled. Each of the 10 x
6 pockets feature what its makers call a root wrapper.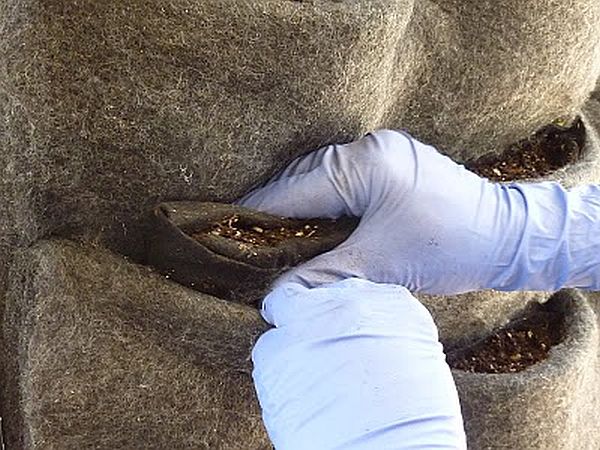 This wrapper allows them to use the original soil that the
plants were brought home in which further enhances the chances of the plant
thriving in the living wall system. This very system also allows users to
remove plants, replace them and move them around with their original soil
intact.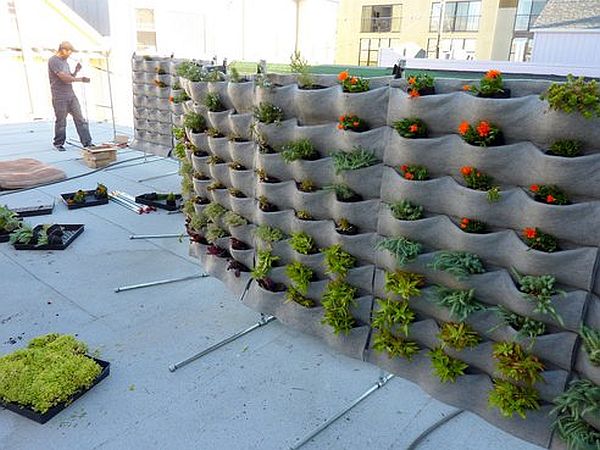 The felt itself is created to promote a capillary wicking movement
of water that ensures that all plants in the living wall are evenly watered and
that the roots are able to work their way into the felt more easily.
The customizable living wall system can be configured to
suit the user's needs and can be used to grow vegetables, herbs, succulents,
sedums and even ferns depending on the kind of light is available to the
system. For more information on pricing and availability, you can visit the Plants
on Walls website.