Organizing one's clothes isn't rocket science. One just has
to ensure that there is enough space in their closet for all their things, that
they have enough coat hangers and shelves to keep clothes organized and then
everything needs to be arranged in a way that makes them accessible for the
user.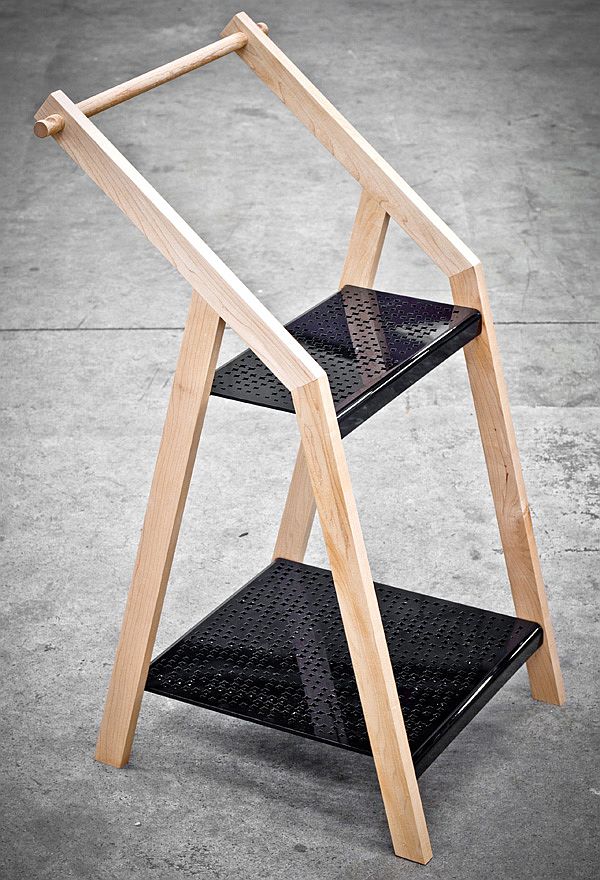 However, for most people, this time tested system often isn't
enough and they find themselves using chairs, couches, the bed, pegs installed
on walls, shoe rack clothes horses, dressers, drawers and even a few shelves to
store their clothes and accessories.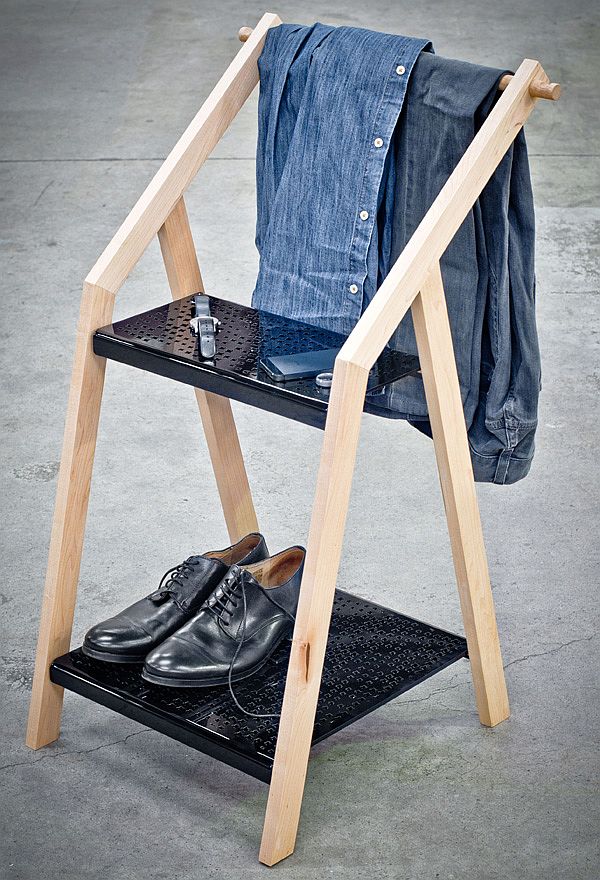 A system of keeping clothing, shoes and accessories visible
and close at hand is very essential for busy professionals and stay at home
moms and dads with little time to keep clothes organized.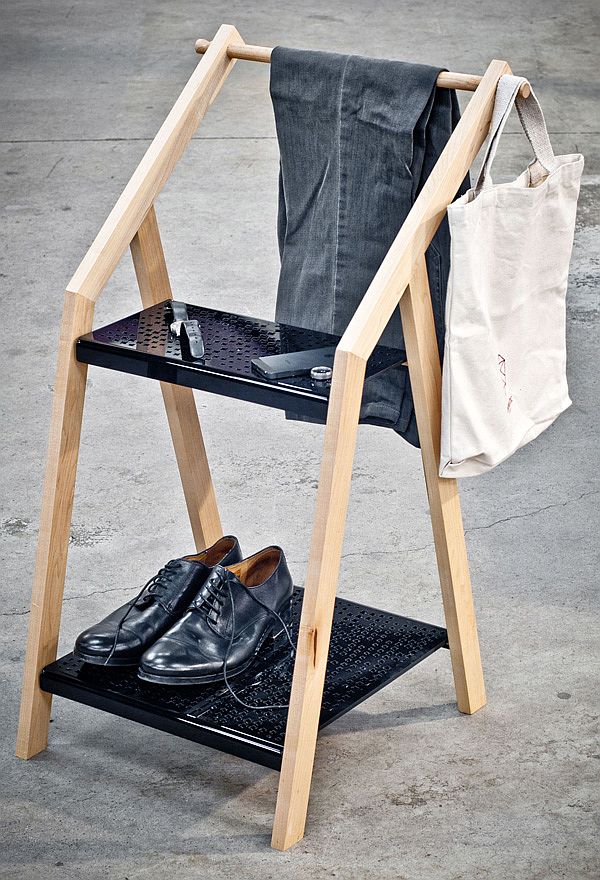 However, all these furniture items take up a lot of space
and leave one's belongings scattered all over the place too. But that is where
this novel new Houndstooth Valet could come in very handy.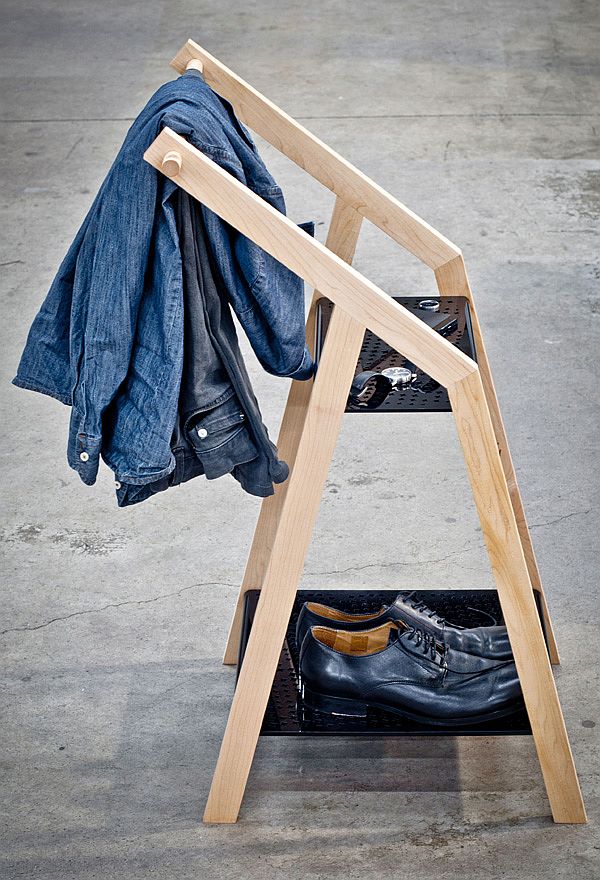 Designed for Atelier-D by Jonathan Dorthe, the organizing
system is basically a very nice way of ensuring that you have a place to neatly
store your bag, watch, wallet, keys, shoes, hats, glasses and clothes in one
place when you change out of them on arriving home or when you need to quickly
change into them when leaving home in the morning.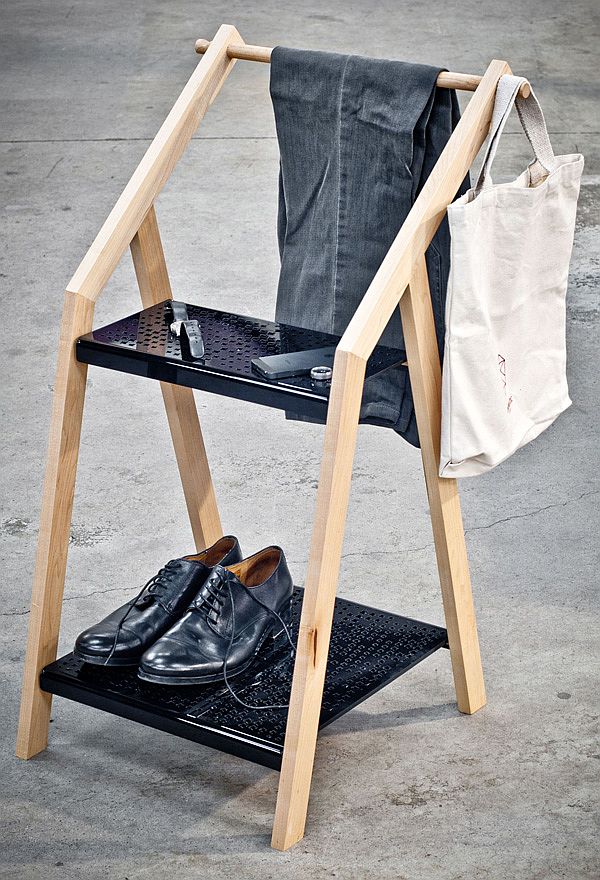 Made using maple wood, the organizing system features two black
acrylic shelves and Houndstooth patterned plastic trays that provide a place
for everything and keep everything in its place too.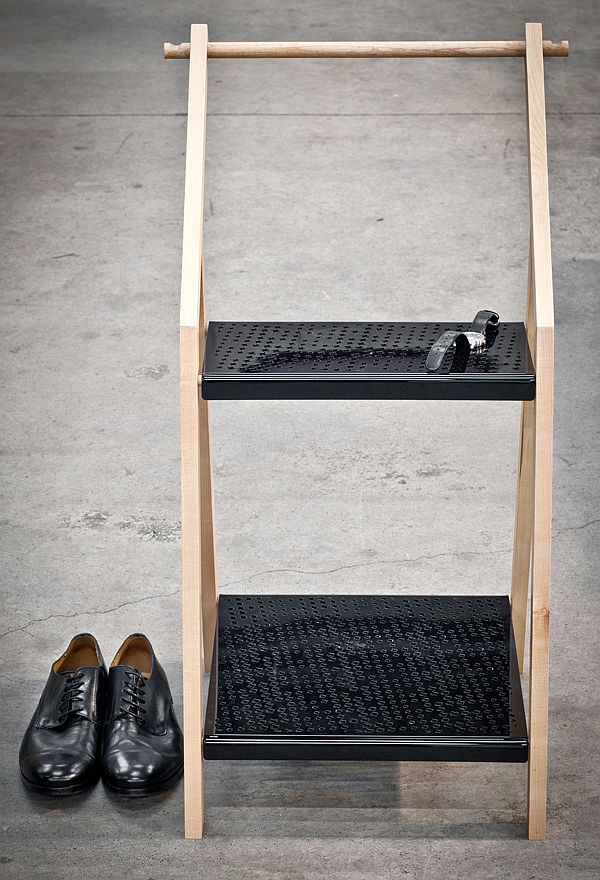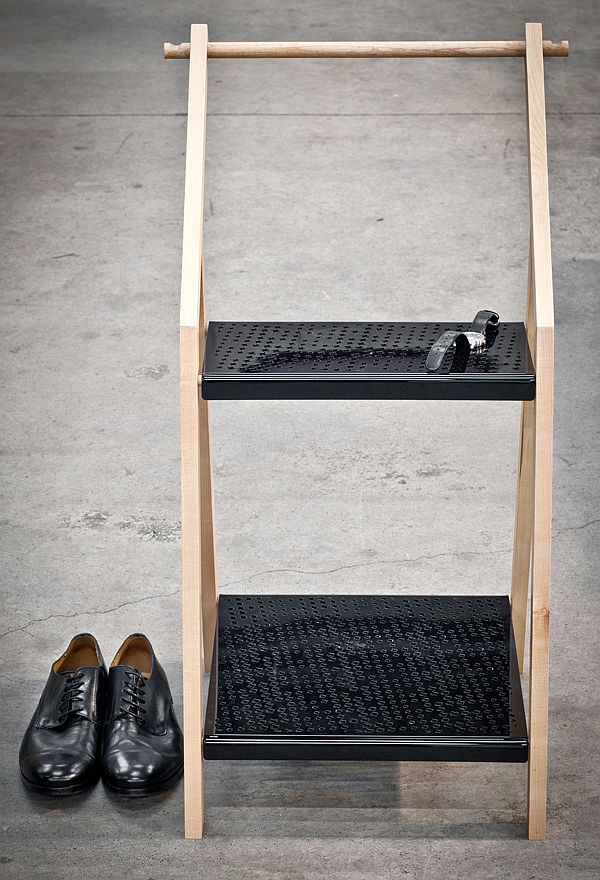 For an average person who doesn't have the time to spend half
an hour each day in getting dressed or undressed, this system could provide a
great way to ensure that they never have to spend time they don't have in
hastily trying to locate that expensive watch or their keys while trying to
dress up for the day!