What will you make out of a candle holder, brass findings, Eimac transmitter tube, desk microphone stand, tumbler, Rubber "O" rings, woven cloth and a shoelace?!
The possible outcomes are probably innumerable. Thus right after a conversation in 2009 with Cheyenne Wright, Kaja and Phil Foglio, artists of the Girl Genius webcomic, Jake von Slatt of the Steampunk Workshop designed a unique Microphone.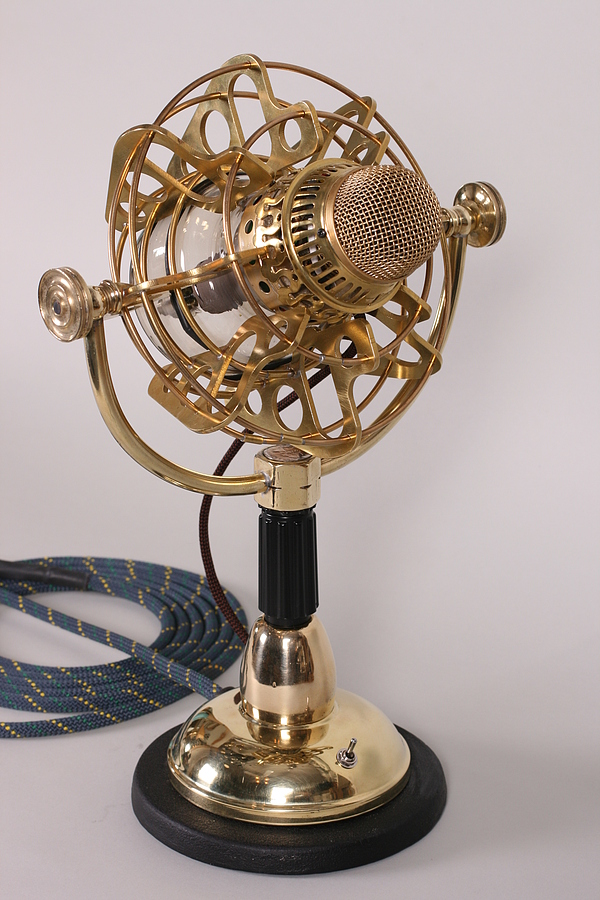 The Steampunk Girl Genius Radio Theater Microphone will take you way back in time, with its Golden lining on exteriors and Victorian aesthetics.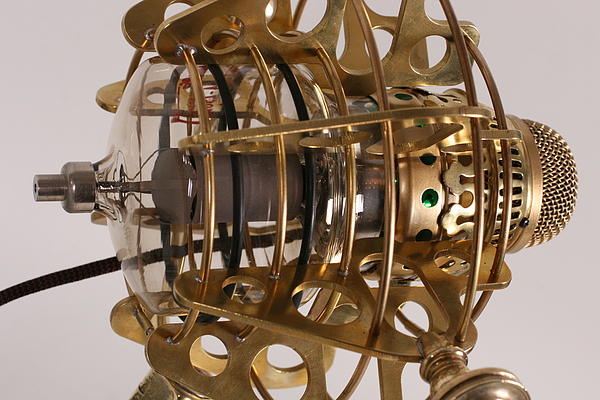 Made of various fascinating junkyard items, the Microphone is a piece of creativity coupled with beauty to reckon with. It scores equaolly on functionality also. Not only its height can be re-adjusted as per the height of the user but its extended cable also calls for a high mobility factor. The super-bright green LEDs installed in the base of the tube, acts as an "On The Air" signal for the user.
Akin to a antique radio microphone, it is also expected to be displayed at Steampunk World's Fair con due in March.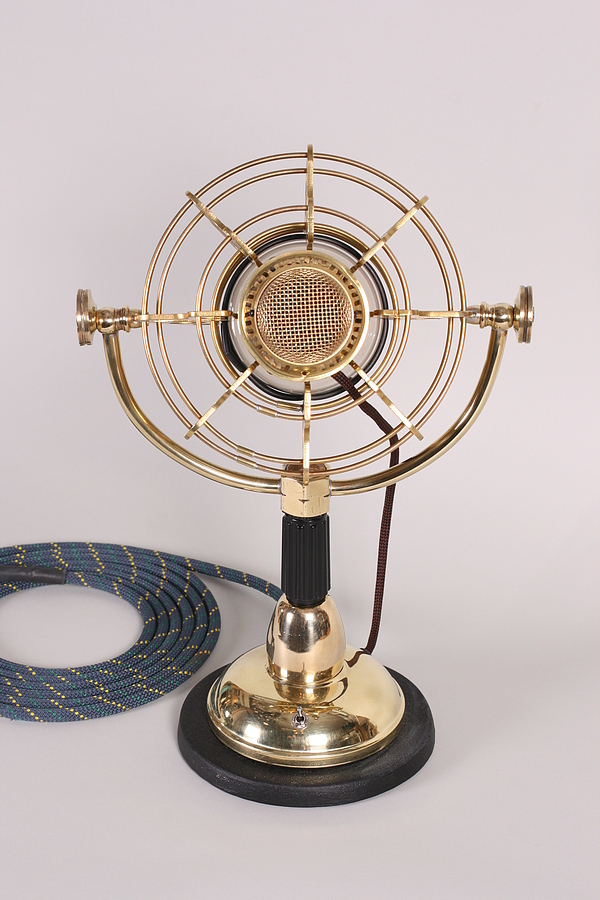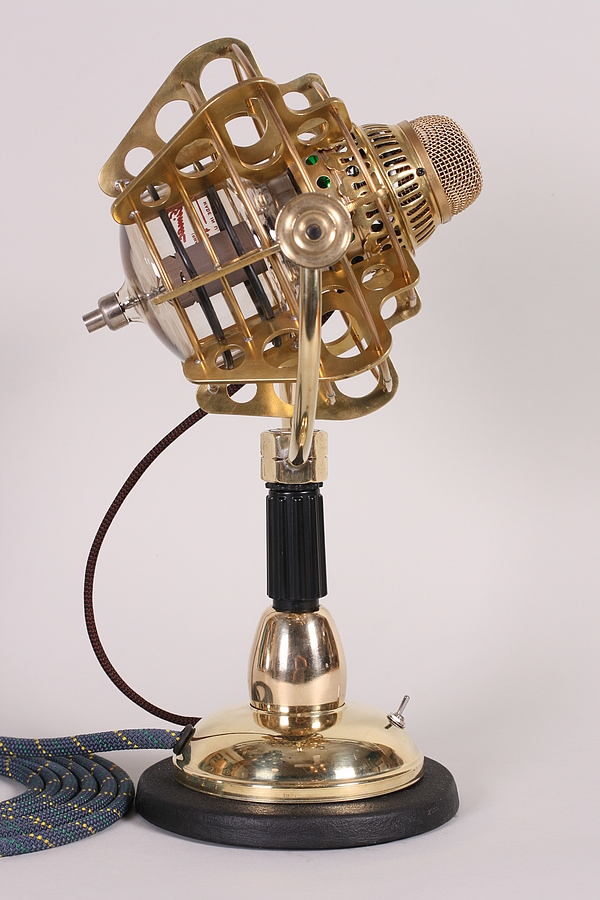 Via: walyou.com