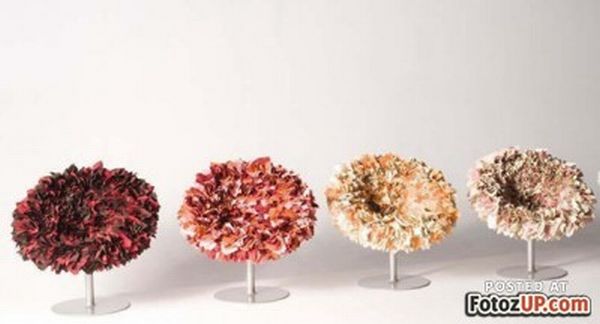 If you want to make the interior of your home strikingly distinctive and interesting, the best way is to place some unique chairs and benches with fun designs. The amusing designs of these chairs and benches can make a whole lot of difference to your living room without much effort. A little bit of creativity is enough to select these kinds of fun chair and bench designs that match well with the interior decor of your home.
Ghost Chair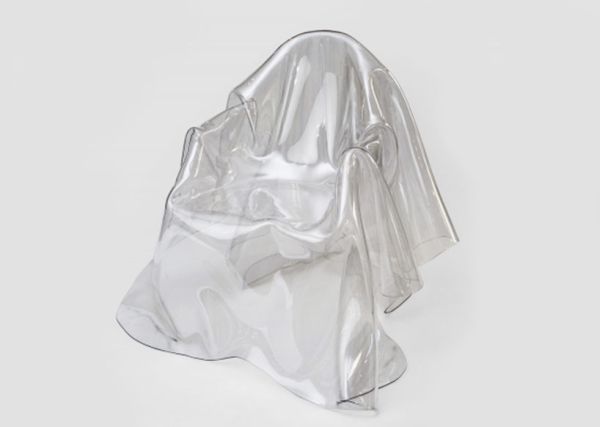 The Ghost of a Chair or the Ghost Chair is a very unique chair design conceived by London-based product and interior designer Valentina Gonzalez Wohlers. Valentina has successfully reinterpreted immateriality through this unusual chair design. Designed to look like an invisible cloak, this fun chair can go well with any modern interiors. A Louis XV chair is swathed in soft and transparent polyester sheets, with striking pleats reaching the floor.
Even though the Ghost of a Chair can significantly add an impeccable attitude to any interior, it is not suitable in certain scenarios. This chair should be avoided in a party room and where small kids are there, due to its almost invisible appearance.
Ball Chair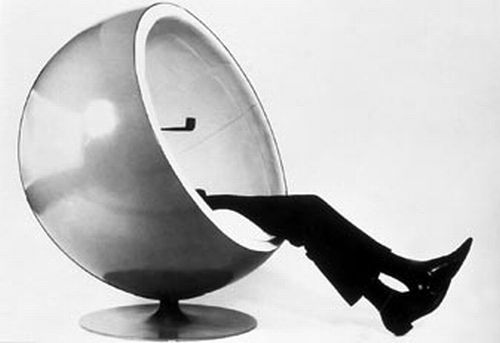 Ball Chair or Globe Chair, originally designed by Finnish designer Eero Aarnio in 1963 can be described as an extremely avant-garde kind of a chair, thanks to its originality. Modern reproductions with interesting variations and design changes are available, which can compliment a tastefully-designed living room or lounge. This retro modern chair features fiberglass seating and offers utmost privacy by functioning as room within a room. The Ball Chair is sure to draw all the attention, thanks to its dramatic and immensely fun appearance. Authentic replicas of Ball Chair come with a price tag of about $1,300.
Boet Stool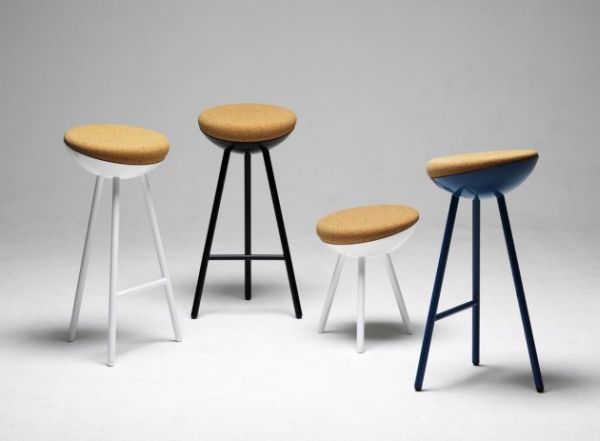 Boet Stool is a stunningly creative furniture piece that is inspired by bird's nest. Designed by Sweden-based Note Design Studio, Boet Stool exudes simplicity and mystic beauty at the same time. Boet means 'nest' in Swedish and the chair resembles a bird's nest that is fixed on a tall and protective tree.
Boet Stool is attractive for the contrast materials used in the making of it. Different colored metal bowls are available with a cork seat. It offers warm and comfortable seating and can be placed in any modern homes or cafes to make the ambience more eye-catching. Note Design Studio will debut Boet Stool at Maison & Objet in Paris this year.
The Mussel Chair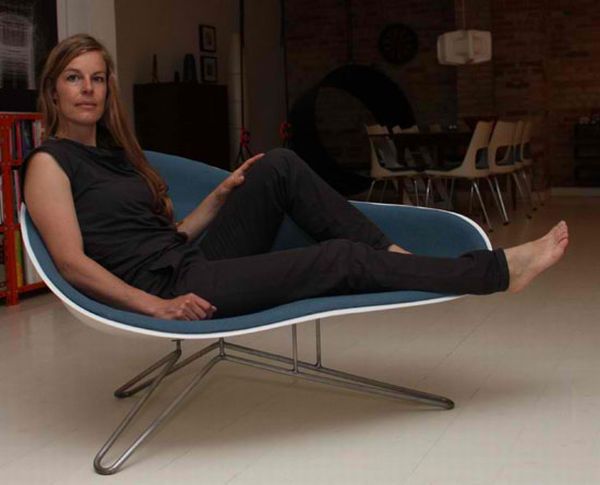 The Mussel Chair is the brain child of Danish designer Hanne Kortegaard. Conceived as multi-purpose furniture, Mussel Chair stands apart for its unique shape, which denotes the inseparable attachment between a mother and a child. The uniqueness of this chair is that it can accommodate an adult and a child at the same time. It can even be used as single seating furniture if you want to relax by stretching your legs. The chair has been designed to reflect the dependence of the shell and the mussel. The chair also comes furnished with plush pillows.
The Mussel Chair features two muscular metal legs. The solid plastic profile contains soft fabric in the inside to offer relaxed seating experience. It can be placed in the living room or bedroom to enjoy story time with your kid or for respite.
Coconut Chair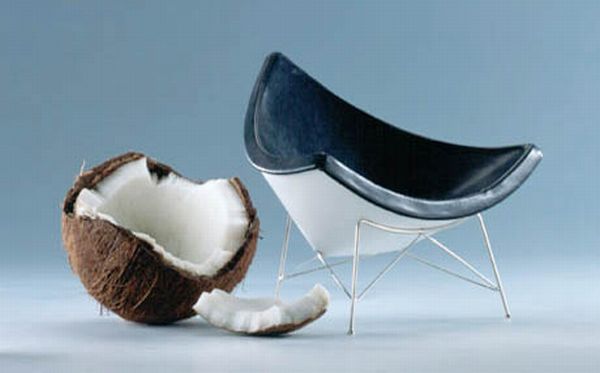 Coconut Chair originally designed by George Nelson in the 1960s is another fun chair design that adds elegance to any room. Today a large variety of this classic George Nelson-styled Coconut Chairs are available. Styled to resemble the slice of hard-shelled coconut of course instills discomfort in any mind. But, the design offers most comfortable seating experience.
Replicas of this chair are manufactured using molded plastic shell which is supported by a chromed bottom. An assortment of colors is available to match with any interior color shades. An authentic version of Coconut Chair will cost approximately $900.
Treetrunk Bench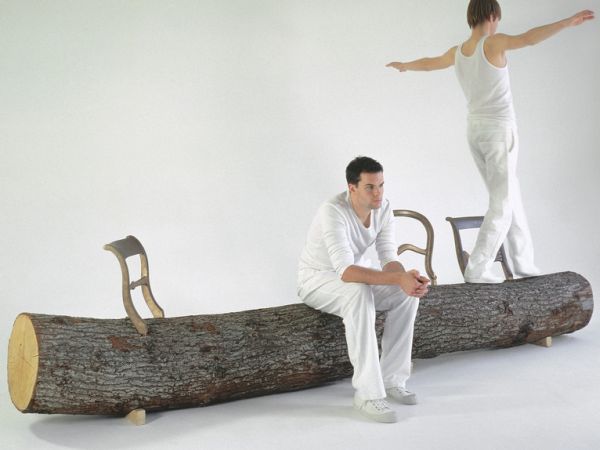 Treetrunk Bench is one of the most minimal and simplest bench design that radiates a unique kind of attitude any home interior. Designed by Dutch designer Jurgen Bey, Treetrunk Bench is a simple fallen tree trunk that has been transformed into interesting seating furniture. Bronze chair backs are fixed into the tree trunks to offer comfortable seating to multiple persons. It can surely add a special kind of natural and organic appearance to any modern or traditional home interiors.
This one of a kind bench comes with a price tag of $250. Only the chair backs are for sale.
Pig-inspired benches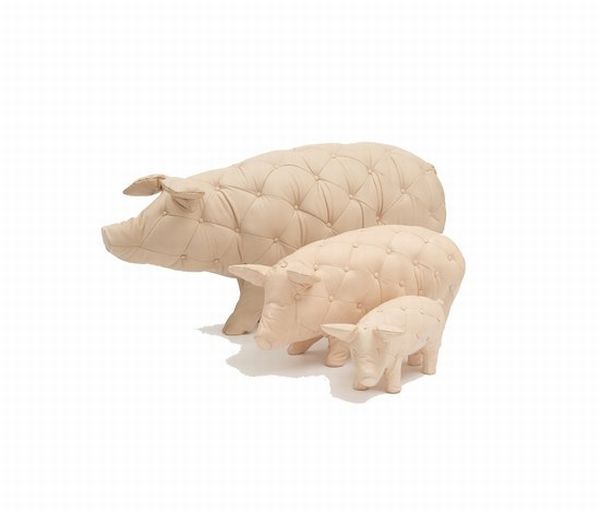 Yvonne Fehling and Jennie Peiz have introduced a uniquely-designed series of chair and bench collection named 'still lives'. The German-based designers have created benches in the shape of three tufted life-sized pigs. The benches are features conventional diamond quilting upholstery in calf leather. The three sizes range from piglets to adult pigs.
'Still lives' benches are ideal for both home and office spaces and will become the center of attraction.
A wide range of inspirational and beautiful range of fun chair and bench designs are available to compliment a neatly-designed home interior.