When there are children in the house, the environment is filled with laughter, fights, interesting conversations and lots more. Kids are a blessing for every parent; they change our world even before they are born. Designing a kid's room is a lot of fun. There are many ideas and concepts, which you can use to make the room look unique and special.
One of the best things about a child's room is that you can experiment with it in so many ways. Proper lighting is necessary especially when your child is developing. You need to ensure that the lighting fixtures you chose should not just be fancy to look at but even effective as well. If you are considering making a change or even planning to renovate your kid's room, here are a few lighting fixture ideas that you can use.
Recycled Paper lanterns
Paper lanterns are fun and there are so many reasons why. These lighting fixtures are not only eco-friendly but also a great addition to your child's room. There are so many designs, prints, styles, shapes, and sizes available in the market. You can hang a couple of them on one corner or spread them across the entire room and they will look good.
The Glow in the dark lighting concept
Lets us face it; there is a strange connection between kids and getting scared of the dark. Well, you can easily solve this problem now with the Glow in the dark concept. This has been one of the most popular and favorite concepts of many kids for years now. You can create some of the best illutions and themes with this concept. The best part is that you do not have to worry about your energy bills since they do not need electricity to run on.
LED enabled stuffed animals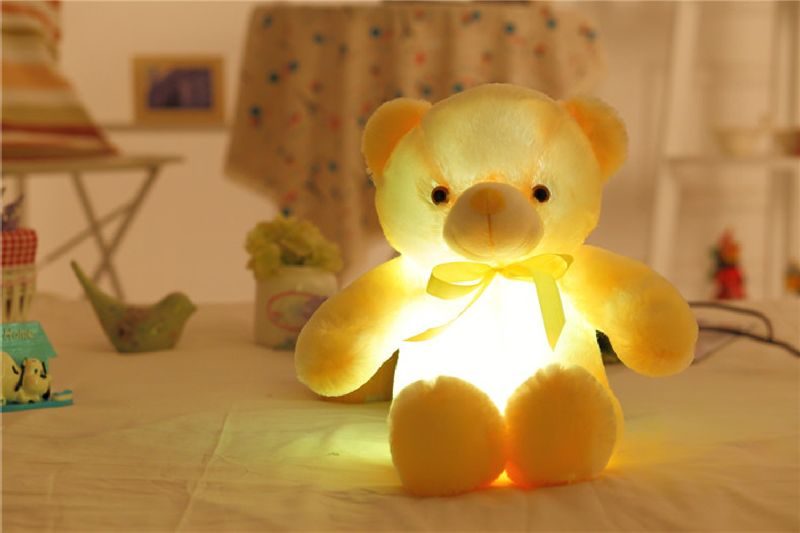 If your kid has a thing for stuffed animals and you need a good lighting fixture idea, then why not combine the two. You can choose from a variety of designs and styles. All you need is to place one near their bedside table and you have a nice night lamp for your little one. Some of them even come with a dimmer and serve the dual purpose of a reading light and night lamp in one.
RGB Color-Changing tape
For parents who want to give their children's room a lively atmosphere, then this simple tape light will do the trick. All you have to do is stick the tape wherever you want. You can place it on different kinds of surfaces like the windows, headboards, walls and even the ceiling. The fun part is that you also have the benefit of mixing and matching the colors that you want. This will allow you the flexibility of making different designs whenever you want.
Birdhouse night lamps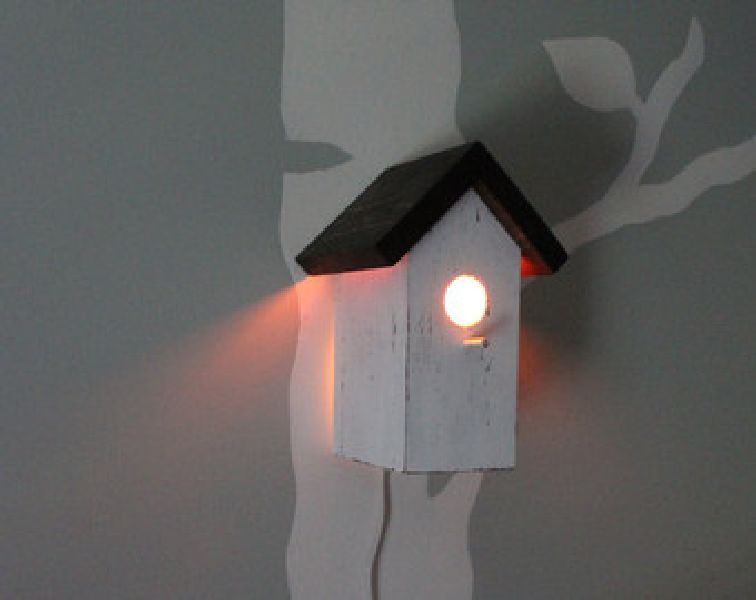 Kids are always fascinated when they see birds fly. You can turn this fascination into a nice idea/concept for your kid's room. Invest in a nice birdhouse (or make one yourself) and convert it into a night lamp. Even if they grow out of it, it will always come in handy for the birds outside. To make it look more real, you can stick a small bird figurine or make it like a small family of birds.
Teddy bear inspired pending lighting
Whether it is a newborn, toddler or even a school going kid; not to forget adults as well, the love for soft toys will always be there. Well, you can bring in this love and passion in the form of pendant lights for the kids room. You have a choice to go for the just the face or a full-sized teddy bear. Whatever you choose, for any age group this is one lighting fixture design that is always a good choice.
String lights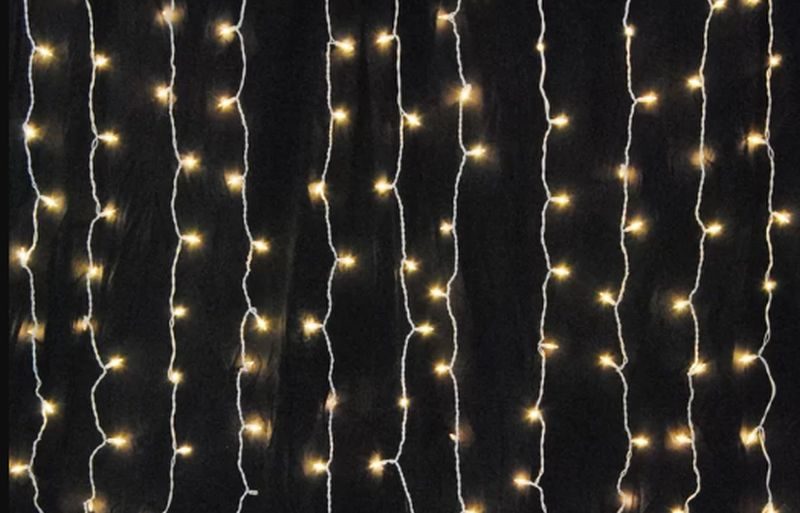 String lights AKA Christmas tree lights are always useful. You can use them even after the Christmas season is over as a decorative piece. Instead of letting them just lie in the cupboard; you can convert them into a lighting idea for your child's room. This will not only add color to the room but also make it look warm, cozy and beautiful. The best thing about string lights is that you can change the design regularly to bring in a new look every time.