So, you've already purchased the condo of your dreams. Condos are highly popular because of their affordability and accessibility, but they also have a reputation for having smaller living spaces compared to townhouses and detached houses. Some Toronto condos can look pretty small and cramped, especially if you have no idea on how to paint and decorate the space properly.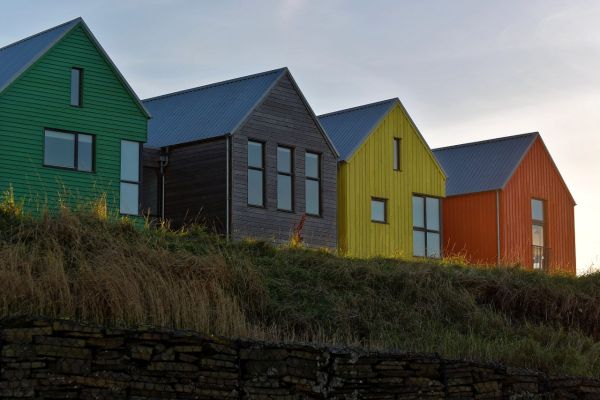 Many people believe that the best route to go when painting a small space is to go with an all-white color scheme. It may work most of the time, but it is not the only solution to make your space look bigger. There are certain rules to follow to create the illusion of a bigger space, and you don't have to spend a lot of money for it.
Below are some of the fundamental rules to keep in mind when painting small spaces.
Go out of the box when choosing your color scheme
There is no fixed rule on what color you should use for your walls, but there are certain shades or color schemes that you can use to trick the brain into thinking that a room is larger than it actually is. According to Charlotte Lucas of Charlotte Lucas Interior Design, you can use shades of blue and gray to create that illusion.
What you can do is to paint both your walls and trim the same color so that your walls and ceilings look higher because there is no break. It is also advisable to use saturated hues. You just have to remember to pair your chosen color with a soft neutral tone to balance things out.
Create a bigger space by connecting the same shades

Painting your walls different colors can help divide the room. Painting your walls the same shade can help connect different areas to make a certain area look bigger. Also, instead of using a solid color, you can use patterns as well, preferably stripes or anything with a repetitive design.
Learn to accentuate areas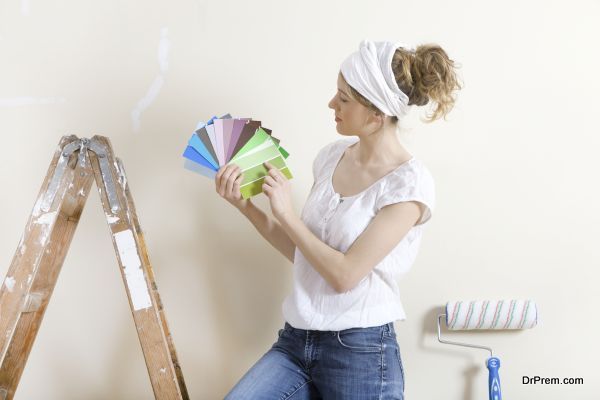 You can do this by creating a focal wall or by using stripes to elongate the wall without actually lengthening it. Stripes can draw the eye up, helping you create the illusion of a wider space. When creating a focal wall, don't be afraid to paint one wall different, specifically a deeper shade. There's a misconception that by doing so, you make the space look smaller, but in reality, you are creating an effect that makes it seem like the wall is receding making the room look much larger than it is.
You can also pick certain parts of your home like the bathroom or kitchen where you can be bold in choosing colors. It is a safe move to use a subdued or quiet shade, but these areas are the places where you can experiment with color. You can also use special techniques when painting your small space or you can add more character by adding faux finishings.
These are only simple suggestions that you can keep in mind, but it is also important to remember that to be successful in decorating your home, you must plan well, and use furnishings and materials that reflect your personality.
Article Submitted By Community Writer