A beautiful backyard is always a plus point for any house. It serves as a natural way to beautify your house. When you have a small backyard, making the most out of it is very important. Well, you do not have to let the size just continue because you can still make it look beautiful and utilize every space available. We have compiled a list of creative ideas that will help you make your backyard innovative and creative looking without compromising on its style and decoration.
Making planters out of tree stumps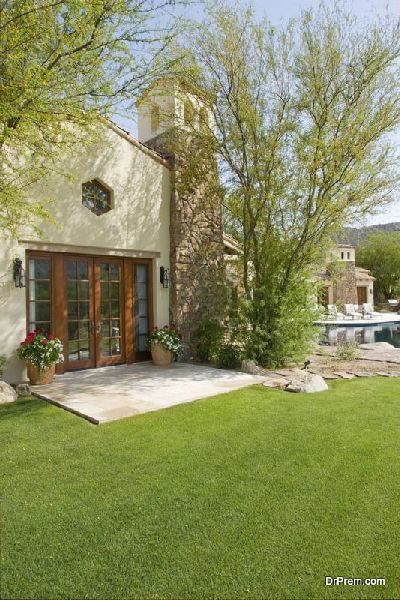 Tree stumps can always come in handy if you are looking for a planter option. You can decorate it with different color flowers depending on the size of the stuff. All you have to do is create a hollow hole and put in a little soil. Just plant the seeds of the children flowers that you would like to have and watch your plants grow.
Using a blend of rocks and blocks
This idea will give you a nice outdoor table or space along with the beauty of natural plants. The blocks can be used as an output table while you have small sized hollow concrete blocks for the planter option. You can plant different kinds of green plants or even small sized flowers to bring in the look that you want.
Hanging planters for maximum benefit
The advantage of using hanging planters is that you save a lot of space. You can use different colors to bring in the unique finish and feel. Another option on this front is to use colanders as planters. This durable option is ideal when you are on a budget.
Wooden crates with small pots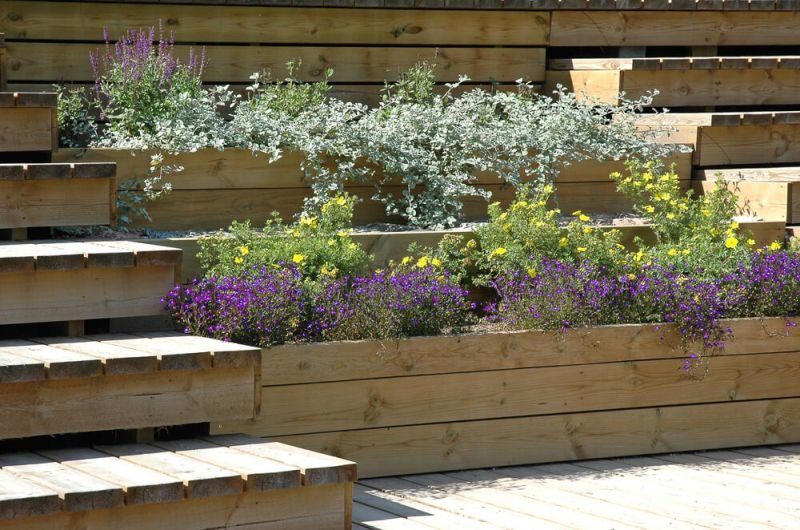 Use wooden crates and small sized pots to decorate your backyard. You can put as many pots as possible to maximize the number of plants you have. This can also act as a vertical garden and can easily be placed on the front porch as well.
Pocket plants with shoe organizers
Shoe organizers can always serve the dual purpose of hanging shoes and of acting like a storage unit. Well, you do have one more use of them and that is to use them like a planter. This is a good thing to consider when you want to decorate your wall or fence with plants but do not have the space to accommodate too many flowers.
Tired planters or layered planters
Do not let the restriction of space get to you. Instead, you can make the most out of your small space with this beautiful idea. All you have to do is have different levels of planters stacked beside each other. This way you can plant the various flowers that you want without making compromises on the storage capacity or accommodation.
Vertical garden with steel buckets or tins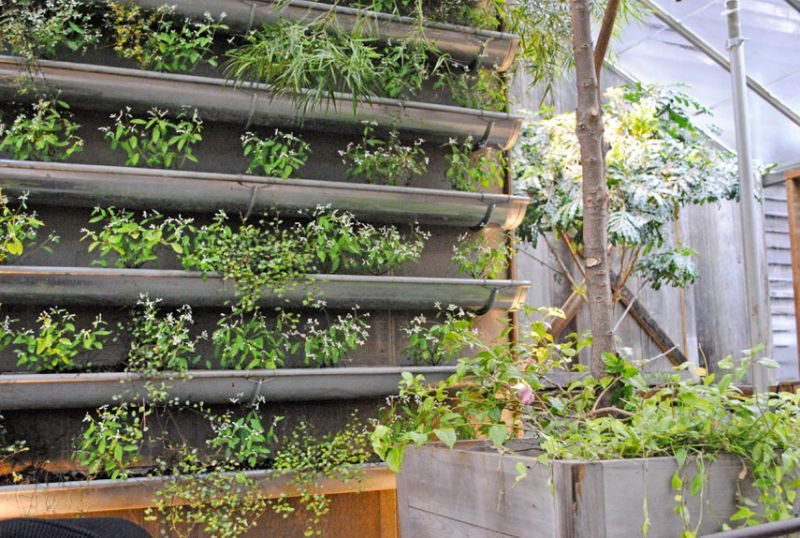 One of the best ways to recycle old dins is by using it as planters. In this idea, create your own vertical garden by using a wooden frame and tin cans. Plant the different seeds that you want or even get saplings of the different colored flowers and place them in the tin cans.
Use creepers for the walls
The best thing about having creepers is that they decorate any place as they grow. Have different types of creepers and place wires or twines so that they grow on them. This idea is useful when you want to have as much greenery as possible without having too many plats to look after.
Your very own rock garden with a small fountain
Another way to maximize the space of your backyard is by opting for a rock garden. This way you can have the benefit of a beautiful garden decor. To make your rock garden more interesting, consider having a small-sized fountain in the midst of the garden. This will enhance the look as well as make a beautiful addition to your backyard.
Use old shoes for planters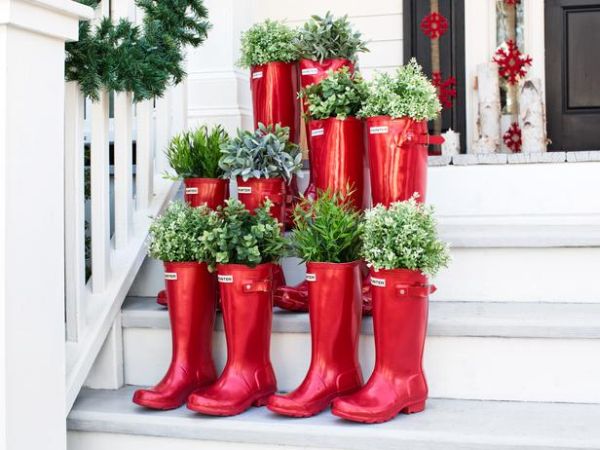 You can use old and worn out shoes as planters and create your very own backyard. This is also a nice idea instead of throwing out your shoes. Gumboots and old sneakers are the best option to use as planter alternatives.