If you're a wine aficionado, you definitely must have your wine cellar at home, to store your collection of fine wines. In fact, new home designs include a space for wine collections. No matter the size of your home, a huge sprawling estate or a tiny apartment in the city, it will have some space where a wine cellar can be installed. You just have to have space which does not receive direct sunlight – under the staircase will do just as well as a basement. Read on to find out how you can set up your very own wine cellar:
What are the ideal conditions for a wine cellar?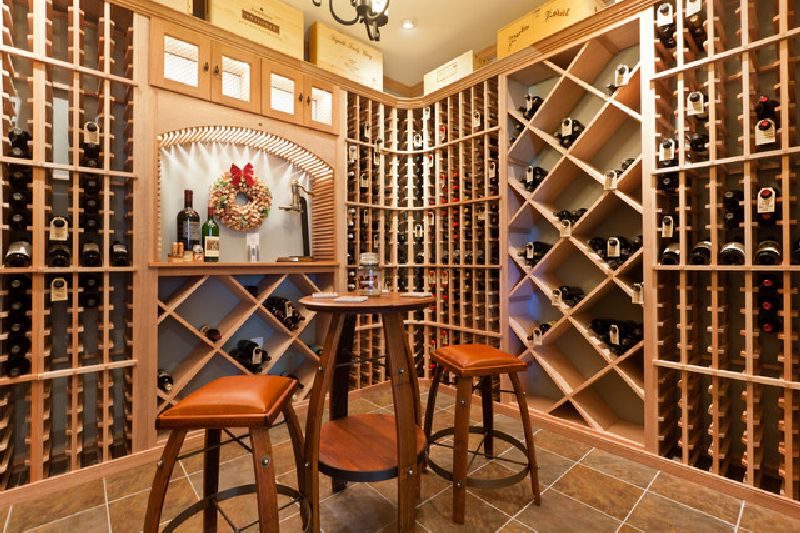 Temperature
The ideal temperature should be 55 degrees F and 3-4 degrees over or under, otherwise, the wine will age slower or faster.
Humidity
The cellar must maintain ideal humidity level, which is 57%, or else mold may grow on the corks and the wine will be ruined. Humidity below 50% will make a cork dry, which will also spoil the wine. Your wine cellar's efficiency in controlling temperature and humidity will reduce maintenance cost.
Size
Depending on the number of wine bottles you want to store, the size of the cellar will vary. To store up to 250 bottles, you'll need 30 sq ft. You'll also need space for the exhaust room, which is larger than the cellar.
Set up the cellar – framing, insulation, drywall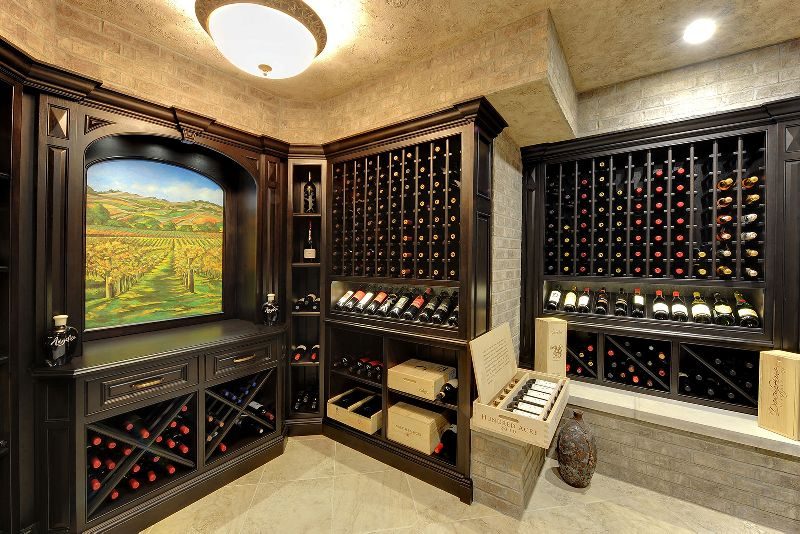 Do the framing of the space with 2×4 or 2×6 walls. Thicker walls allow for better insulation and you will have a better-controlled environment.
After the walls, install the insulation. Spray foam is a good insulator and acts as a vapor barrier too. 
Use a 6mm poly to act as a moisture barrier outside the framed space. Wrap it around the studs if you can't wrap it around the outside. Use green board, (mildew and mold resistant drywall) to board the inside of your cellar.
Install a cooling unit
These units cool and control humidity as well. They get rid of excess moisture but do not add humidity in the cellar. A wine cooling unit creates a cooled room and a warm room on either side of the cellar.
Choose the lighting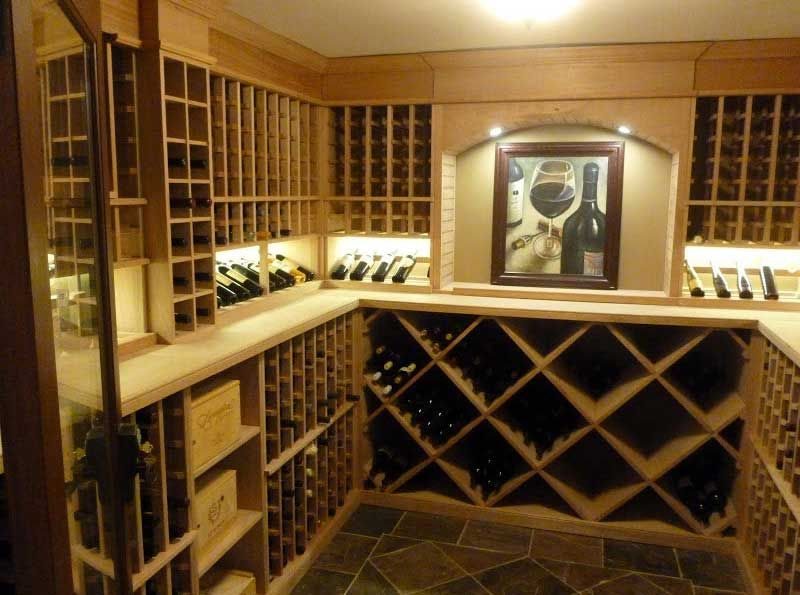 Wine cellars are an asset to your home, and they should look good too. The right lighting will make your wine cellar look stunning and beautiful. LED lights are best for cellars as they do not emit any heat. Puck lights, track lights, LED strips can light up a space in a way that your wine collection looks gorgeous.
Doorway seal
You need an insulated exterior door or dual paned glass to seal the cellar. 10mm frameless glass doors are the best choice as they will provide the best view of your cellar.
Adding humidity
Instead of a basic humidifier, add a wow factor to the cellar with a waterfall or fountain to add moisture to the cellar.
Deciding the display
What ultimately matters is the method of storing the wine. To add interest and make your cellar look stunning, use racks and bulk storage. Keep your finer wines separate, and have a separate space for your everyday choices. Custom shelving is a great option for course, but ready-made pine or metal racks will work well too.
Types of wine cellars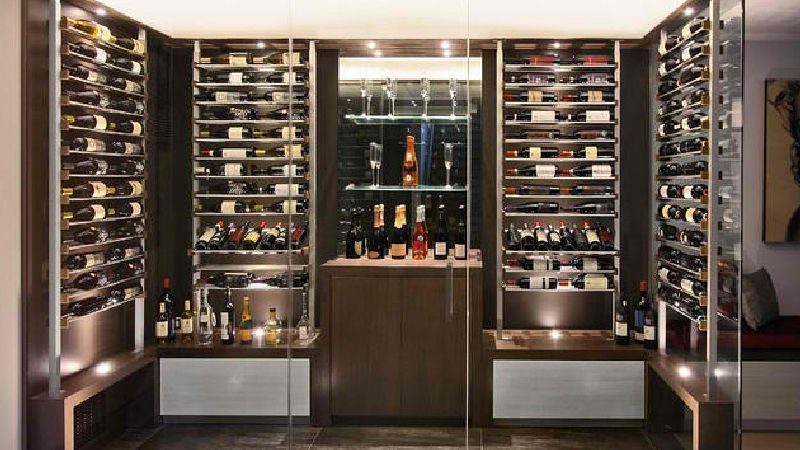 Wine closets
Wine closets can be converted from small closets which are not used often or installed in a hollow space in a wall, or under the stairs. These closets add to the luxurious look of your apartment/home while giving you space to store your valuable collection. 
Walk-in wine cellar/room
If you have a pantry area or small extra room near the dining or family room or a kitchen, you can turn that into a wine room. Your wine room can be designed in any style you prefer. 
Glass-enclosed wine room
A wine room which has walls of glass can be the focal point of your entertaining space. Install the lighting in a way that your wine room dazzles everyone who sees it.
A wine cellar in your home will allow you to build an enviable collection of the best wines, which you can choose to age according to your taste. Having a wine cellar at home is the culmination of a dream for most people.