When it is moderately sunny outside and you have to get up and adjust your window blinds to let in light, you might not realize the effort that goes into this simple process. Re-adjusting the blinds every time the weather outside shifts phases has just gotten simpler. It's practically one of those things you never knew wanted, but once you have it, it's impossible to let it go.Smart devices that automatically adjust your blinds according to the sunlight outside, our smart homes just got smarter. We have some of the best automatically adjusting blinds for you to consider.
FlipFLic by KseniaVinogradova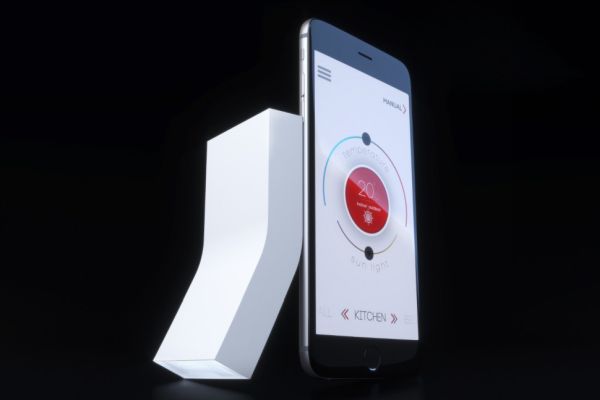 The size of a stack of coins, this smart gadget connects to your ordinary blinds and renders them automated. Talking about installation, the device can be manually installed without any tools. It attaches magnetically to your ordinary blinds, so you just have to place it, click, and sit back. The FLipFlic has two types of built-in sensors for automatic function.
It has light and temperature sensors to allow changes in the blinds when you put it on automatic mode. But the smart gadget can also be controlled manually. You can choose when you want the blinds shut or full open by a single tap on its partner app. Using the app, you can do more than just this, you can set a schedule like an alarm for the blinds to be opened and closed. The appliance is solar powered to you do not have to worry about the batteries running out.
Smart Shades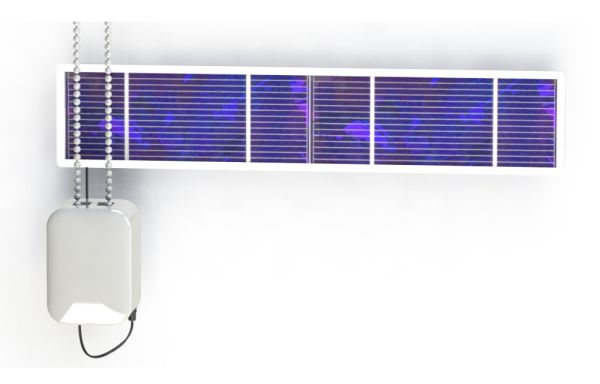 This tiny device is just 2*3inches and can easily fit to your existing curtains. The gadget runs wirelessly and is solar powered so you spend minimum time installing and maximum time relaxing. The gadget comes with partner app available on Android and Apple iOS systems. The app makes it possible for you to manually control your Smart shades gadget as long as you are in its wireless range that is 40 meters. The app allows you to control your blinds through the virtual window on your phone screen. You can set up wake up with the sun mode where the sensors will be activated and your blinds will open with the sunrise.
Jalousier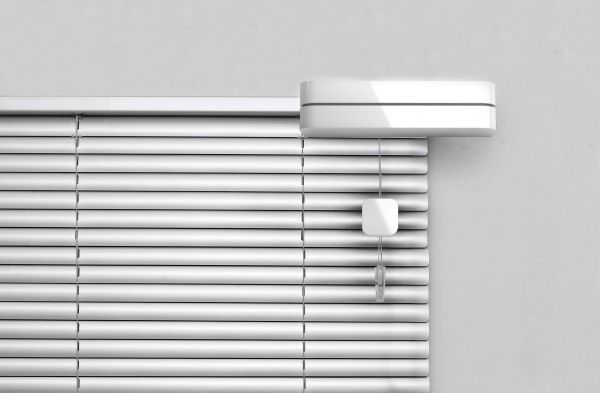 This portable attachment gadget clips onto your existing curtains to control them automatically. With sensors for light, temperature and time, the gadget can adjust your blinds according to the three variables. Bulgarian Designers claim that the product can reduce costs of heating and cooling by 18%. Jalousier is powered by 6 AA batteries that can be replaced when low.
It integrates wirelessly with your smartphone, tablet or laptop through a free app. On a rainy day, the gadget can adjust the slats at appropriate angles to allow maximum light to come in. An additional feature is the ability to control the slats via hand gestures on your phone. A Do Not Disturb mode will set the blinds to close unless manually instructed to open.
Axis Gear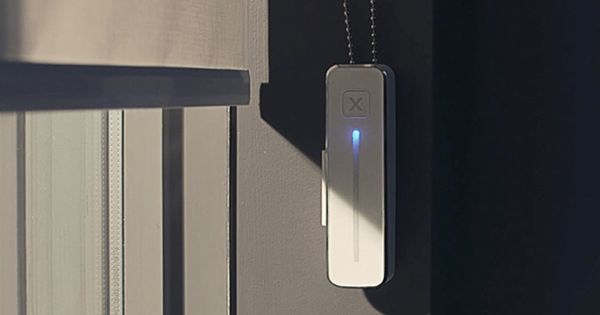 This sleek and compact device can attach to both horizontal and vertical blinds. By inserting the beads in the top area of the gear, you can control the blinds manually or automatically. The gadget is a white rectangular box that has silver finish lines and three buttons for touch control. It can connect wirelessly with your smartphone to bring manual adjustment features in your hand.
iBlinds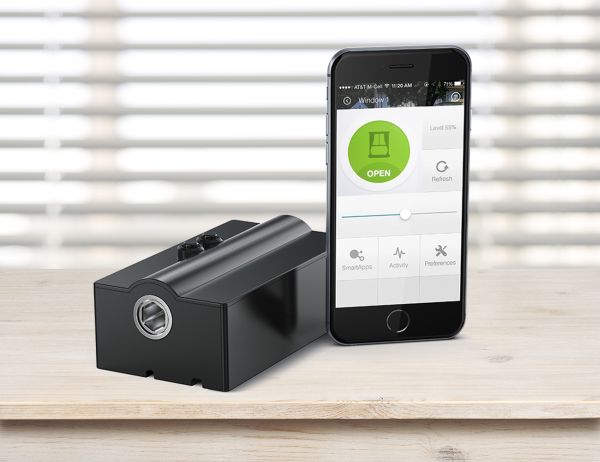 On an average, a homeowner wastes three days annually in adjusting the blinds and shades of the house. For people with contemporary lifestyles or limited mobility, the iBlinds makes doing this simpler. It connects to horizontal blinds and integrates them with an app on your phone. Set open and close timings or randomly adjust blinds for managing room temperature.

Adjusting your home's blinds has never been simpler. With gadgets that bring you the power of automatic adjustment through built-in sensors and manual adjustment option from any part of the world, the automatic blinds controllers are moving steps ahead.