The Bohemian-inspired home decor is one of the latest trends that have hit the market. This inspiration brings out the wanderer, musician, and artist in you. For the Exotic, and warm looks of your space, you can add this inspiration and redo your house beautifully. Let us look at the different elements of home decoration that you can incorporate to bring the brilliant bohemian look.
Using colorful rugs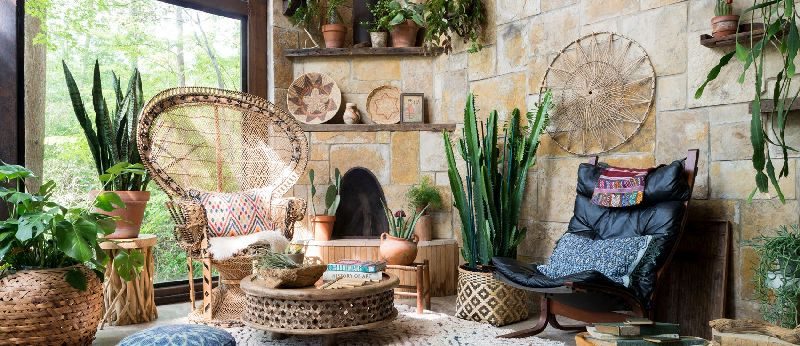 Vibrant hues, unusual patterns, beautiful color combinations and easy to maintain materials are some of the most prominent characteristics of bohemian rugs. Use these rugs in different parts of your house to uplift any space or area that looks very simple or boring. This is one of the most economical options you can consider. It will also help to make a nice change to your house.
Bohemian inspired pillow covers and cushion covers
If you do not want to go chaotic with your home decor, another simple way to bring in this inspiration is by using covers all your questions and pillows. We are equally vibrant and beautiful to look at just like the drugs.
Lanterns and lights for the cozy and warm feeling
While choosing lighting for your house the concept is not just about bringing in brightness to any place. Every fixture that you choose it somewhere associated with your personality. You can choose to go with authentic lanterns right light which still have a softness when they are lit. This will make your house look more inviting, cozy and warm.
A small vertical indoor garden divider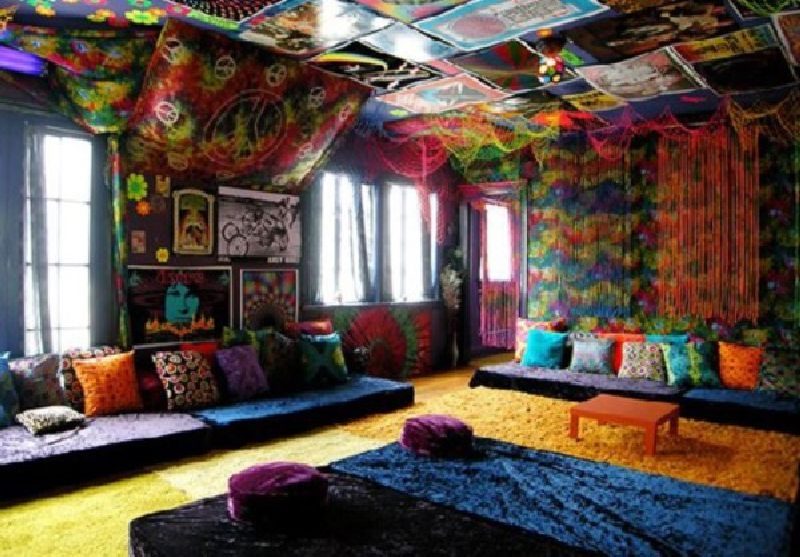 If you have a study/office desk inside your bedroom, then you can create a little privacy by having a small divider. The twist here is not to go for the regular ones but instead make one yourself. Choose indoor creeper plants and make a small metal frame with little wires running down. This way as and when the plant grows, the stems and leaves can fill the space up and make a small divider.
Low-level seating furniture
Another element of the Bohemian inspiration is that the seating arrangements are generally low leveled. Either you can add a nice big sized puffy or a fully covered stool as an addition to your house. If you are planning to redo your upholstery, then go with a bright colored mix and match designs to bring in the feel. Do not forget adding a few extra cushions because that is what Boho seating is all about.
The all-wooden furniture with Boho elements
For your living room, you can have wooden furniture with a twist of the Boho inspiration. Consider having low lined tables and chairs along with a nice low lined cabinet. You can also have Boho inspired pots to place any indoor plant. If you want, you can also use this idea on the front porch of your house to bring in the feel. Do not forget to add a magazine rack or bookshelf and place a few books of your choice.
The Boho inspired living room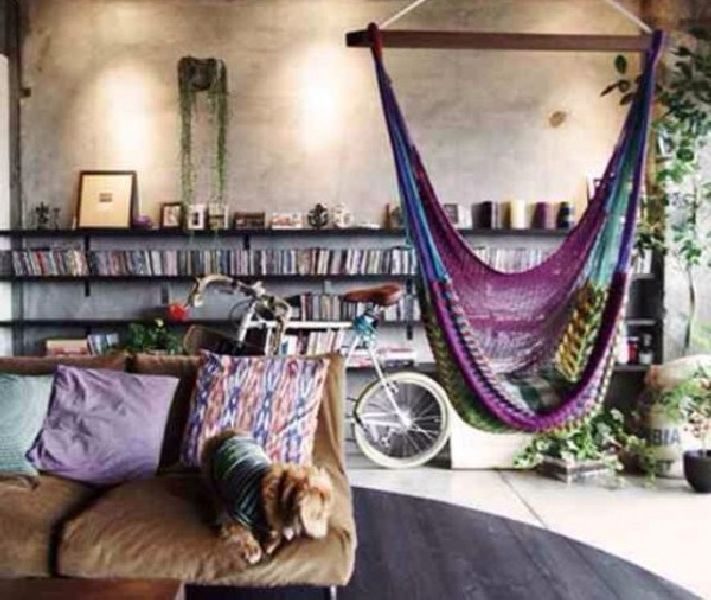 Make your living room come to life with a variety of plants placed right near the windows. You can also choose to have a nice shelf like the cabinet to place different things like books, home decorative pieces etc. For the lighting, go with a nice big metal frame that is placed just below the ceiling wall instead of regular lighting. Add a small sized rug that is just bigger than the coffee table, a nice big soft and comfortable sofa set and your Boho inspired living room is all ready.
For the doors and window frames
Instead of sticking to the regular natural colors, you can choose to give the frames of your doors and windows a small twist. Get them painted in vibrant colors like bright blues and yellows, greens, orange etc and make your space look bright. Add contrasting and dark colored rugs to tone down the look of your space and your Boho inspiration is all set.
Boho-inspired home decor
Even if you do not want to go the whole nine yards with your Boho inspiration, you can still incorporate the change with small things. Buy different home decorative pieces that are bright and colorful and add them to your house. This will equally help to bring in the feel of the theme.