A corner shelving system in a home can accommodate a lot of useful stuff. It is a place to highlight your artifacts and accessories. A cluttered shelving system on the other hand will spoil the grace of the room. Styling and organizing a corner shelf system is essential.
In the bathroom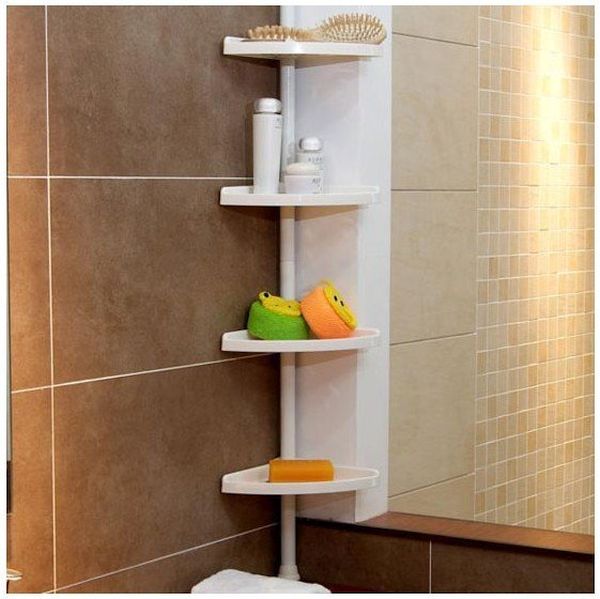 A single shelf or a shelving system utilizes the corners in most of the bathrooms. If your bathroom lacks one, add one of these as soon as possible. Here you can keep a plant to add an effect to the ambience. The shelves can be on top of a bathtub, all your shampoos, body gels and bubble baths can be kept here. Scented candles and diffusers for aromatherapy will be perfect for these shelves.
With books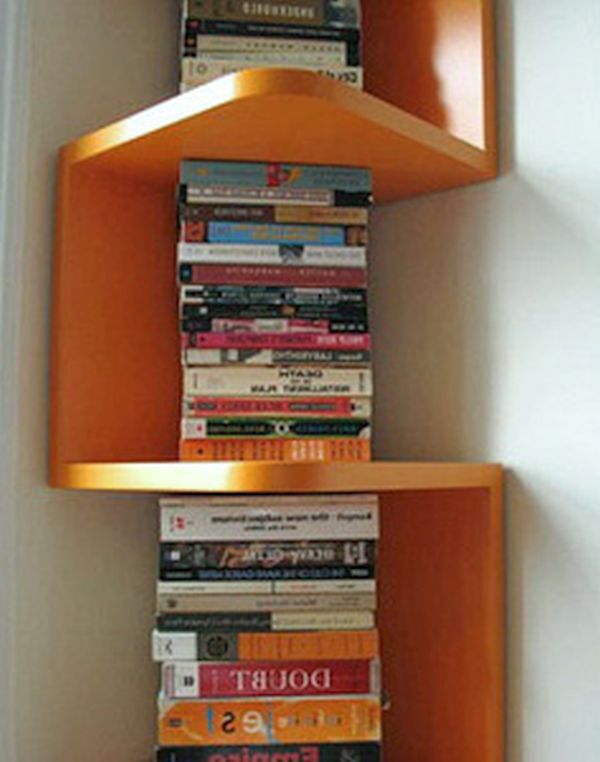 The mesmerizing world of books can intensify the grace of a corner shelving system. A regular corner system or a floating corner system, either one will be equally useful. Books and small objects like artificial plants or artifacts can add style to the corner shelf.
Staircase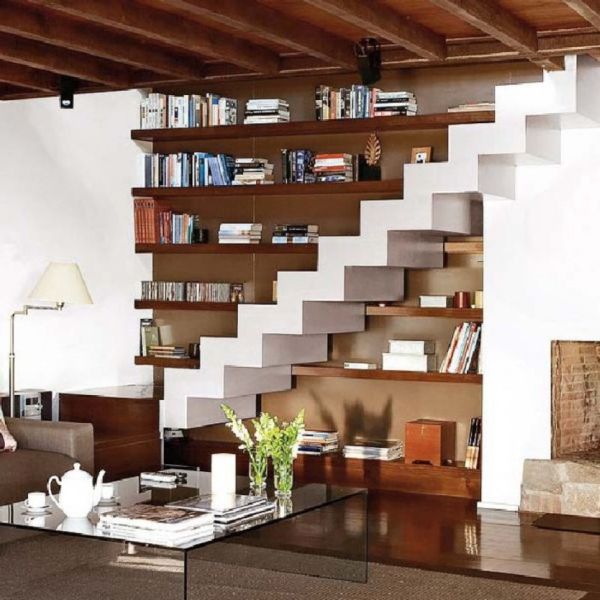 A corner shelf on the flight of stairs will create an impressive effect. A flower vase or an artifact will look great on this shelf. It would be like an oasis, a piece of art in the middle of the stairs. Below the staircase is a hell out of space that can be utilized for a wide variety of purposes. Right from creating a mini library with open shelves to open or closed storage.
In the living room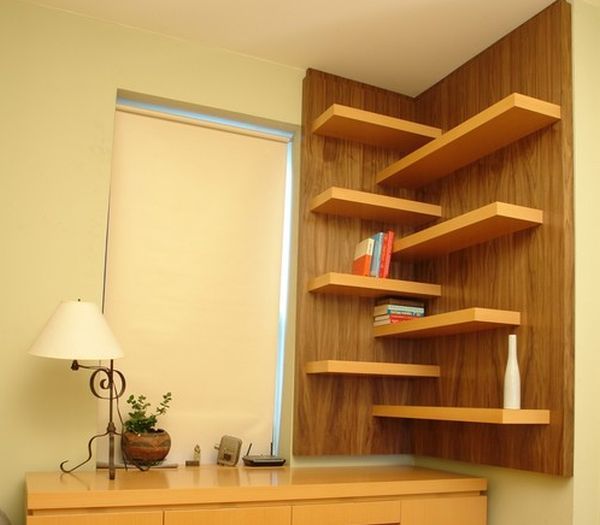 The corners can be brought to life in the living room by creating a stylish shelving system. That would serve as storage or a showcase unit. An open unit from the floor to the ceiling on both walls of the corner will be large enough to hold plenty of stuff and would utilize the entire space. In fact, it is big enough to accommodate your home library.
In the bedroom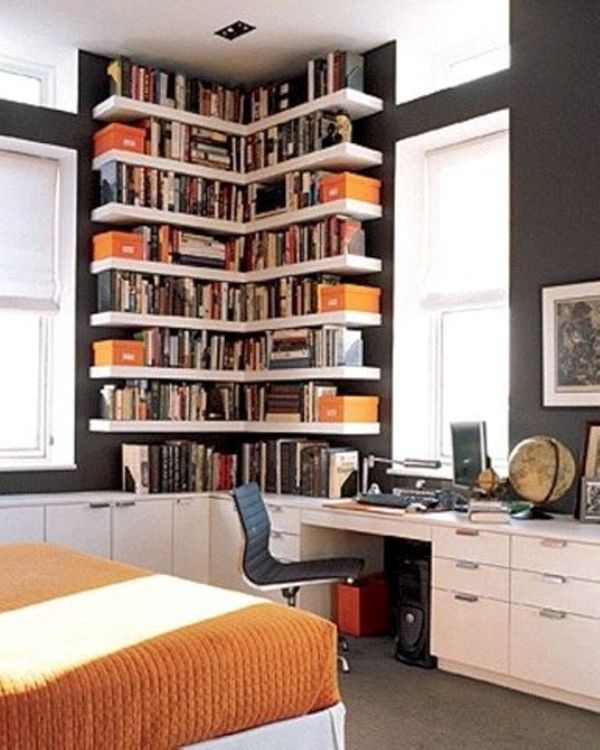 Just like in the other rooms, the bedroom corners are often left unutilized. A shelf system can house books or display family or individuals photos in the bedroom. One idea is to create shelves over a cabinet, originating from the corner itself. The other end of the shelves could be left open or a vertical cabinet made on top of the bottom cabinets could be touching the shelves.
Glass shelving systems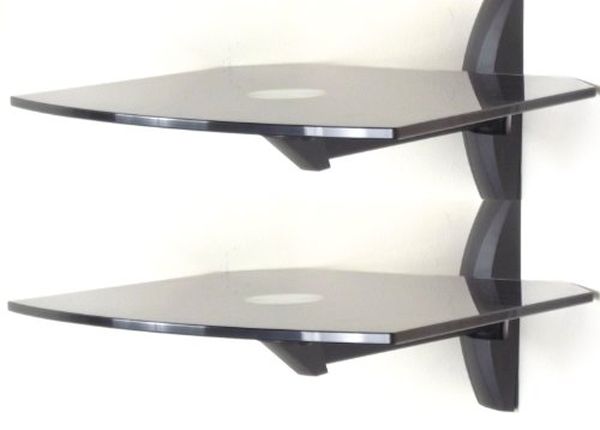 A series of glass shelves in the corner of a room will look exquisite. Glass is one material that is preferred by many designers and interior decorators around the world. A light source embedded in the ceiling of the corner will pass light through all the shelves and create a magical effect.
In the kids room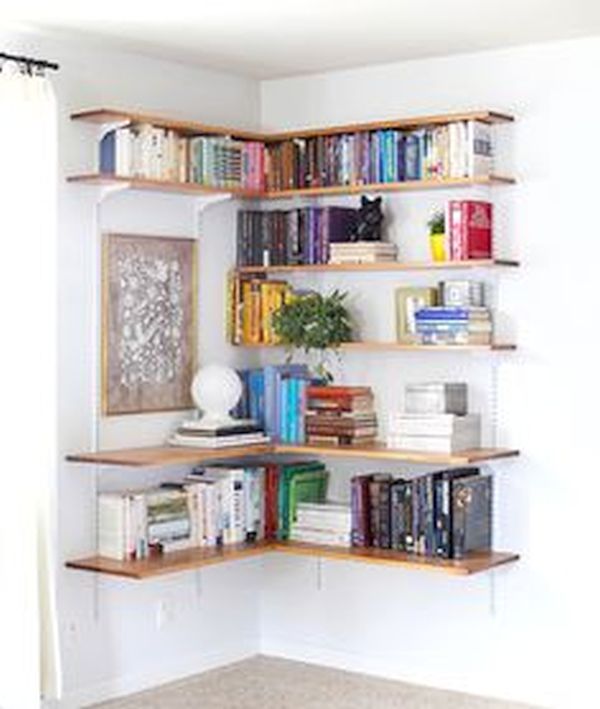 This room is one place where the number of toys keeps increasing. Even if the room is pretty big, there is still need of storage space. Floating shelves are a good option to display and store children's toys. There could be a shelf with storybooks or nursery rhymes. As the child grows, other books can replace the rhymes.
Industrial appeal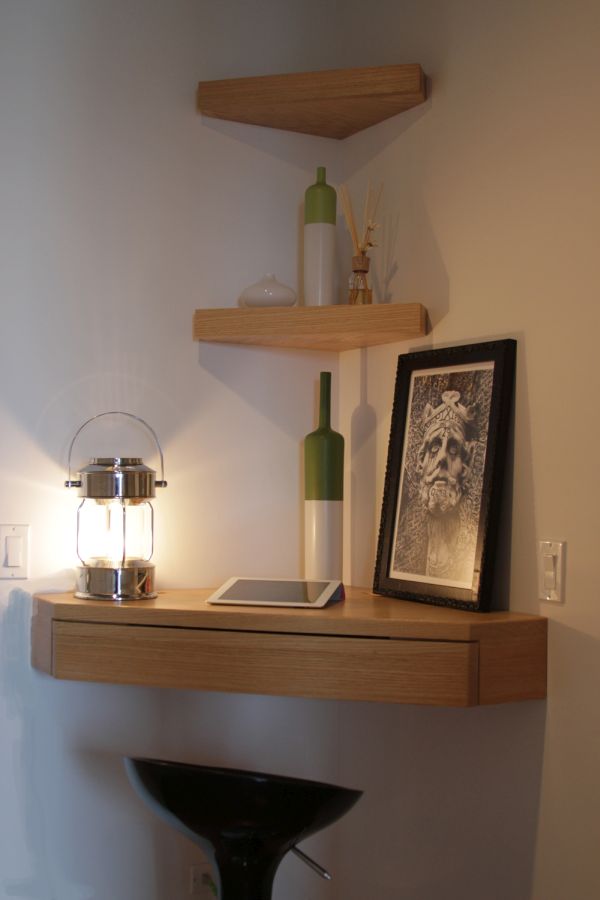 Wooden shelves on a structure made of pipes will give you the exact masculine look that you are looking for. This one unit can fit in a small corner and does not actually give the impression of a small storage or display unit.
Workspace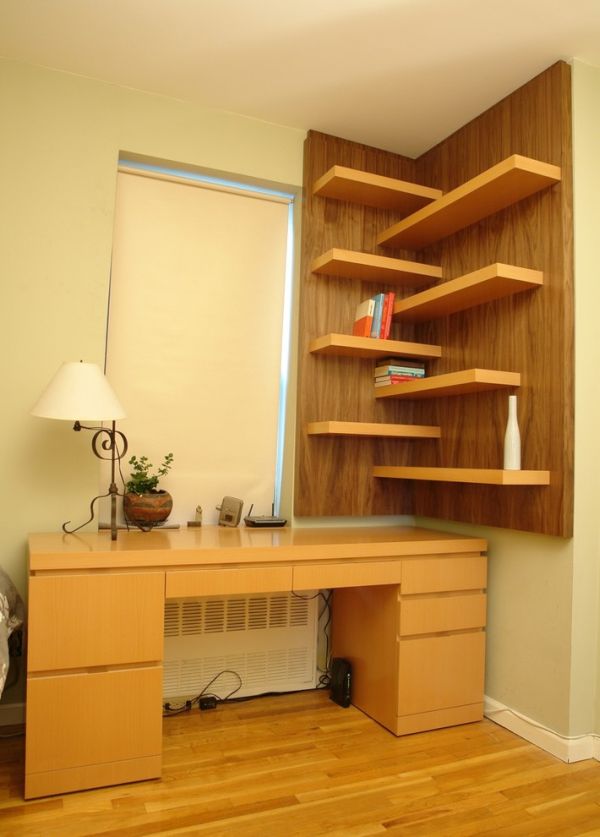 A corner can be utilized to add a working space like a desk. On top of the desk could be two or three floating shelves to accommodate books, small plants and artifacts.
Give your corner shelving a facelift, and style it up with what works best.