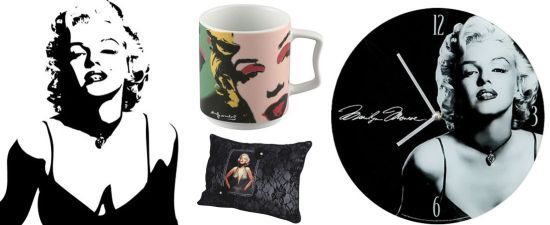 It is way too late to pay our tribute to one of the biggest style icons of all times, Marilyn Monroe. But, as it is said, 'Better late than never', so this is the right time to pay her one. This feature is dedicated to the timeless beauty and all her fans, who still wished that she were alive. Marilyn Monroe inspired phone, wall decor, vases, tableware, anything that you can think of, is capable of showing your true fan-ness. Subtle yet loud, bling-y yet sophisticated, Marilyn Monroe inspired home accessories will sweep you off your feet. Let us have a look at some.
Marilyn Monroe animated talking telephone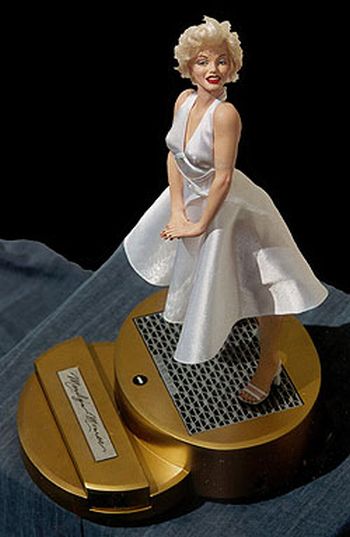 As the phone rings, Marilyn Monroe sings the famous song, I want to be lived by you from the movie 'Sever Year Itch' and also recites the dialogue of the famous subway scene while her dress flies up with the passing of the subway.
Marilyn Monroe stained glass wall decor art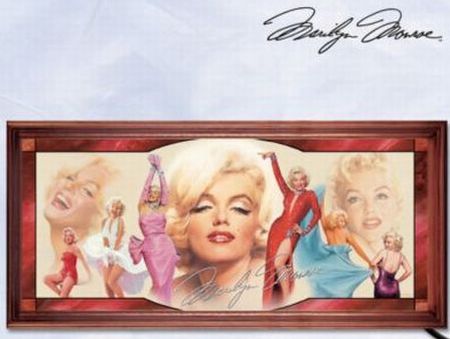 This panorama showcases Marilyn Monroe's stunning portraits from Chris Notarile. It is available for $135 and you can also procure it by paying four installments of $33.75.
Marilyn Monroe crystal tree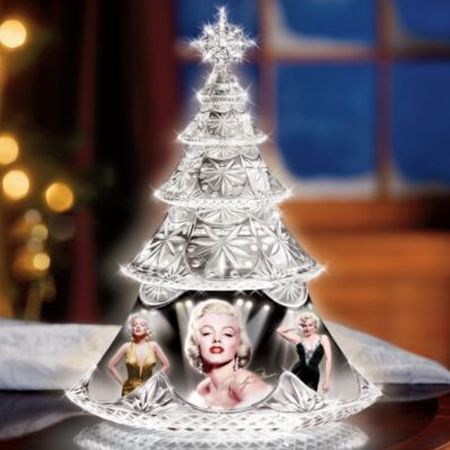 This crystal tree celebrates the eternal appeal of this iconic star. It is handcrafted tabletop tree that is made of faceted crystal. It has five tiers that are intricately incised with innumerable eye-catching facets. It is available for $99.99.
Shimmering beauty Marilyn Monroe wall decor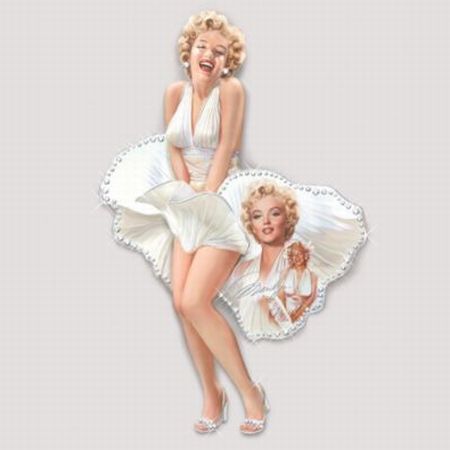 A perfect way to pay your share of tribute with the wall decor that is exclusively available from Bradford Exchange. It wears the price tag of $39.95.
Marilyn Monroe pillow black lace gems style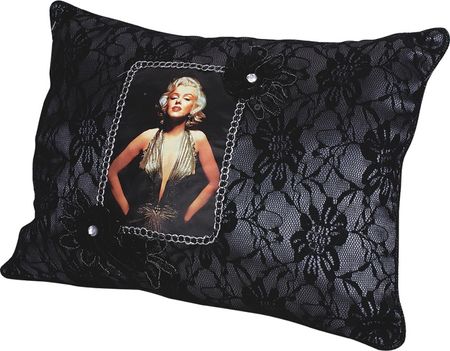 This Marilyn pillow in black lace is too small to sleep on and is basically designed for decorative purposes. It is available for $19.95.
Marilyn Monroe 12 oz ceramic coffee mugs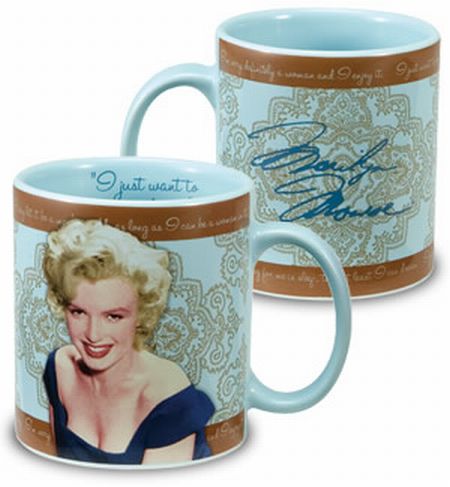 These mugs have the words etched inside, " I just want to be wonderful". It wears the price tag of $9.99.
Marilyn Monroe time flies wall clock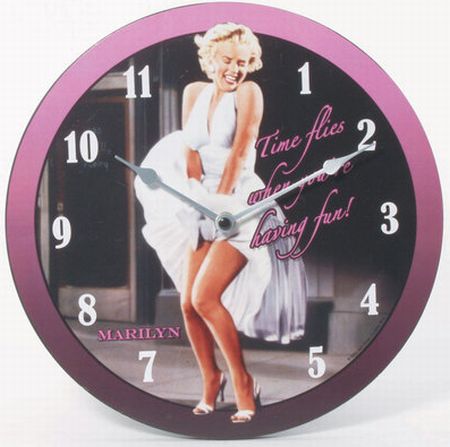 This wall clock is made of wood and shows Marilyn saying, "Time flies when you are having fun". It is available for $19.99.
Marilyn Monroe collectible porcelain vases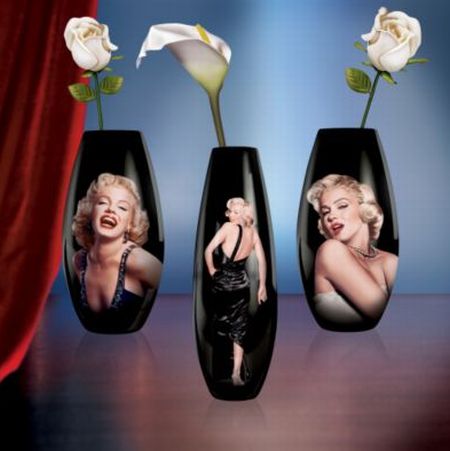 Each vase in the collection comes with a silk flower and is adorned with the platinum image of Marilyn Monroe. Each vase is available for $49.95.